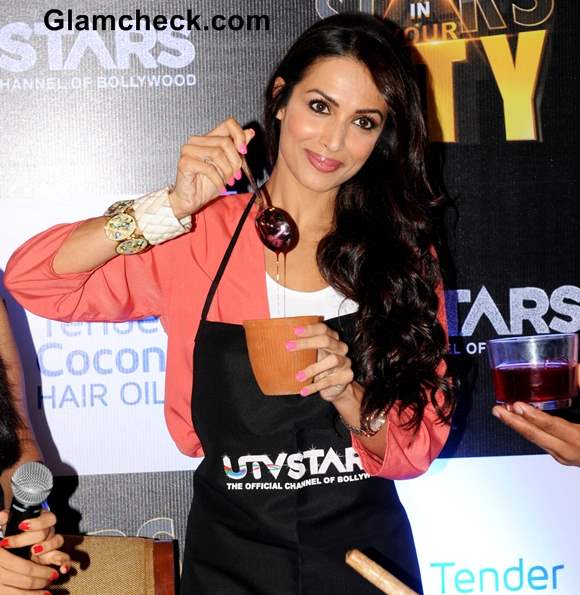 Bollywood actress Malaika Arora Khan sported a vibrant yet elegant ensemble as she attended a UTV Stars function in New Delhi, India on June 7.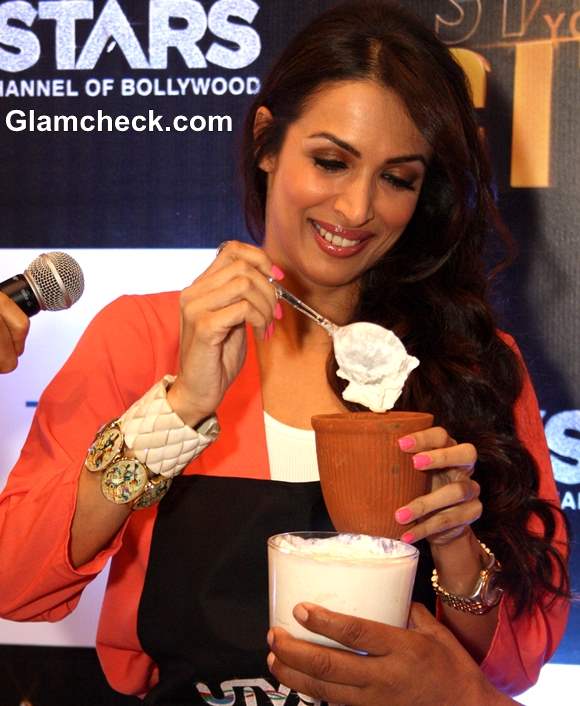 Malaika Arora Khan
Her look
Resort
What she wore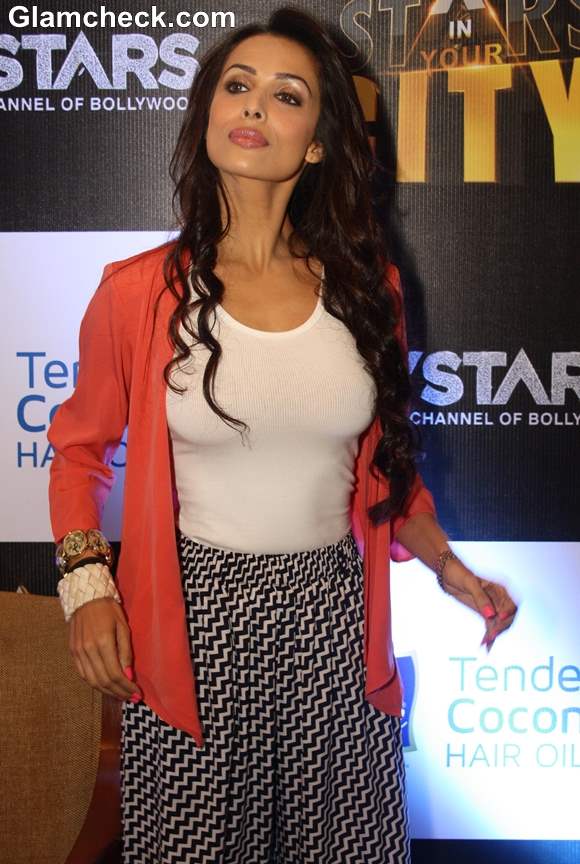 The focus of Malaika's look was a pair of black and white zig-zag print palazzo pants. She wore it with a white vest top and an orange jacket.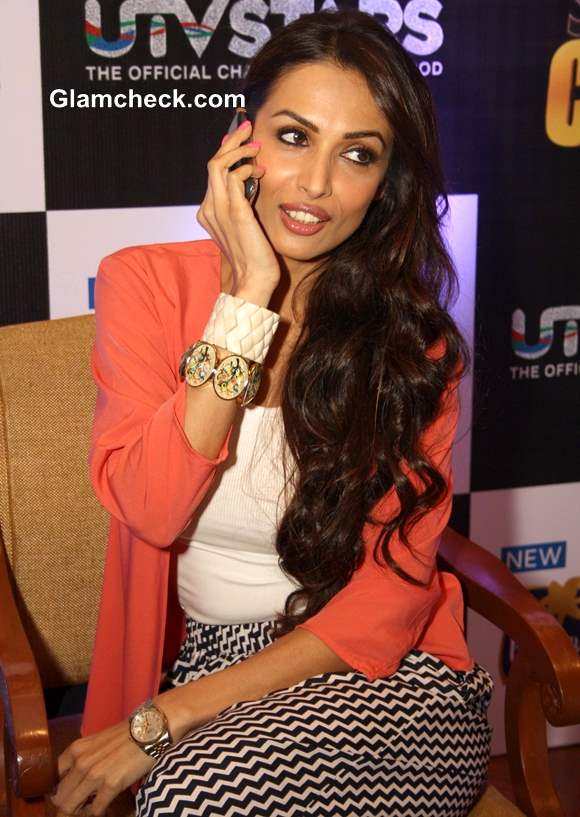 Malaika Arora Khan UTV Stars Function
The bottoms had a nice funky feel to them, balanced out by the casual vest tee and rounded off by that calming yet vibrant orange jacket. The outfit plays on the monochrome trend but also infuses the bright colors that suit the season so well, not to mention her skin tone.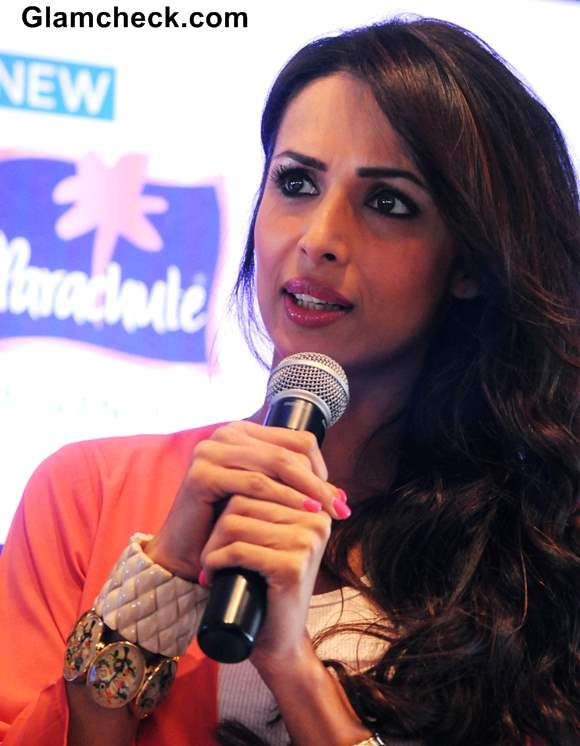 Malaika Arora Khan 2013 at UTV Stars Function
Don't miss the other elements of the ensemble that made it such a success – a neon pink manicure, a chunky gold watch and two statement cuff bracelets.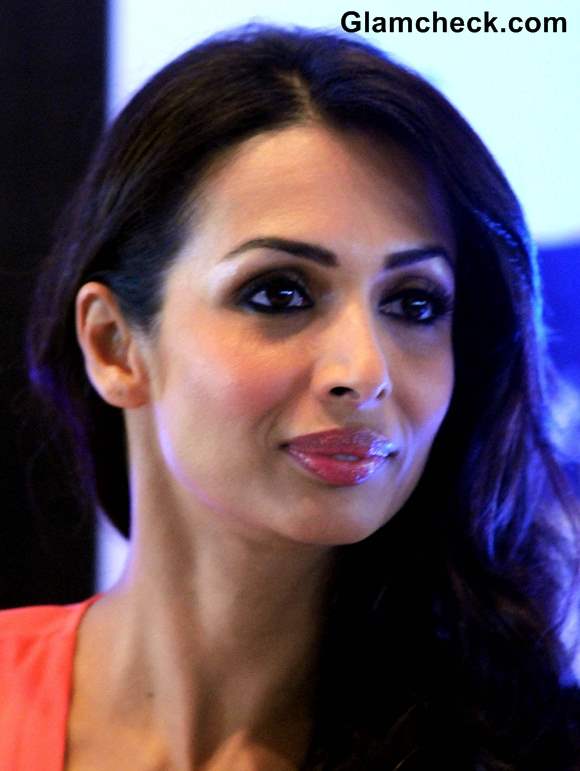 Malaika Arora Khan 2013 Pictures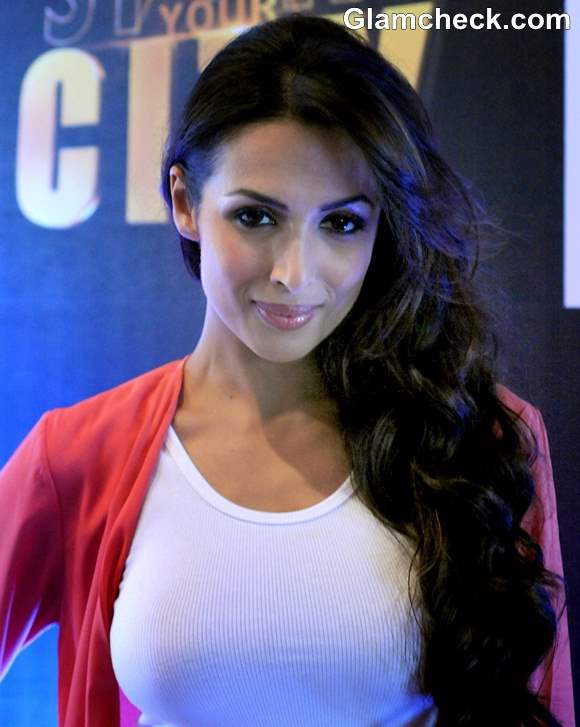 Malaika Arora Khan 2013
Also very fetching was her hairdo – side-swept curls that were flawless, perfectly framing her come-hither eyes done up with neutral eye shadow and dark liner, and glossy pink lips. 
Indian Photo Agency