The latest edition of Stardust magazine is one of the hottest ever simply because Bollywood actress Kangana Ranaut is featured on the cover.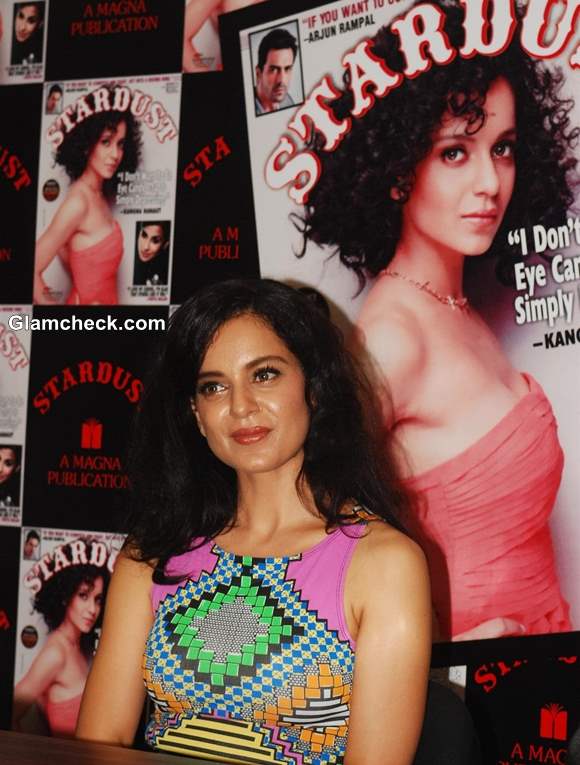 Kangana Ranaut at 'Stardust' Cover Launch 2013
The sultry beauty proudly attended the launch of that edition at Magna House in Prabhadevi in Mumbai, India on June 25. Nari Hira, the owner of the publishing house, was also present at the event.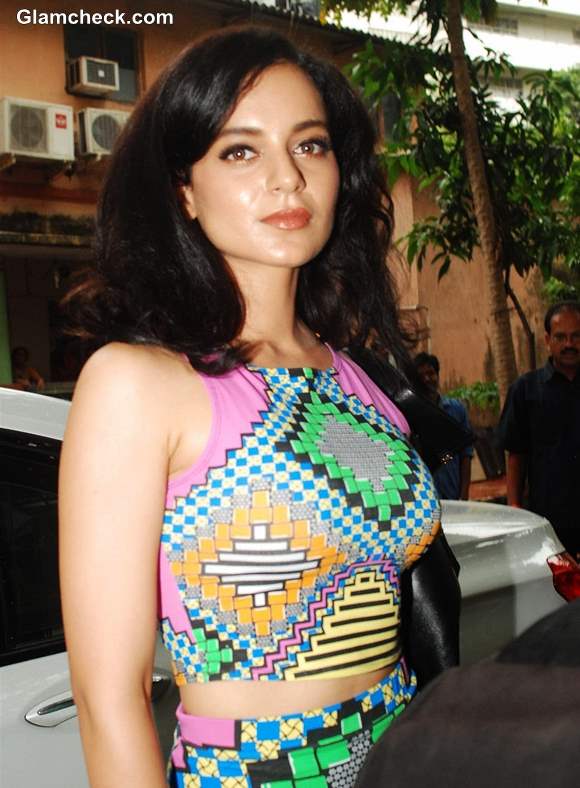 Kangana Ranaut 2013
On the cover, Kangana sports a strapless peach top, her dark hair resplendent in all their curly glory. At the launch, she took a more statement approach with her look.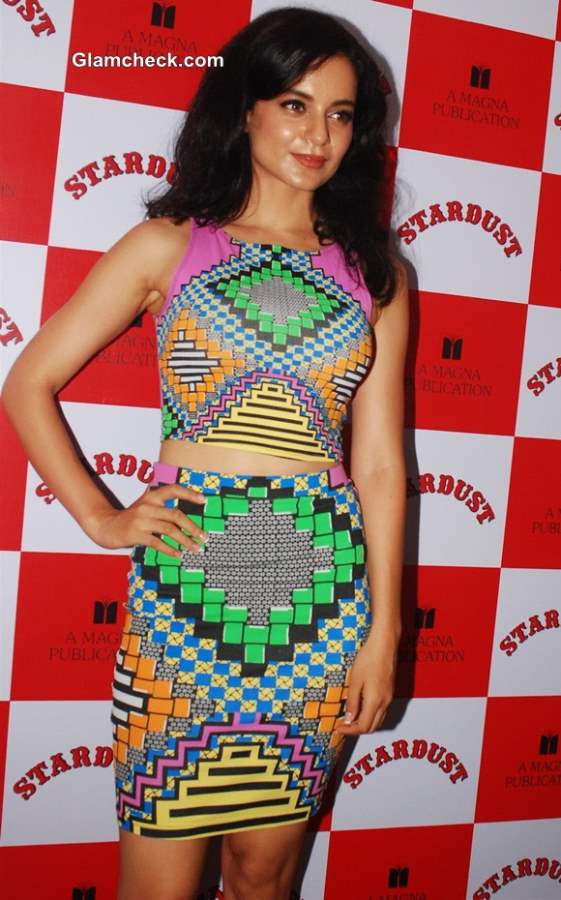 Kangana Ranaut at 'Stardust '2013 Cover Launch
A two-piece fitted dress from Topshop encased her toned figure, exposing her midriff in a style that is quite popular of late. The sleeveless frock boasted a digital print in vibrant green, blue, pink and orange set in neutral colors.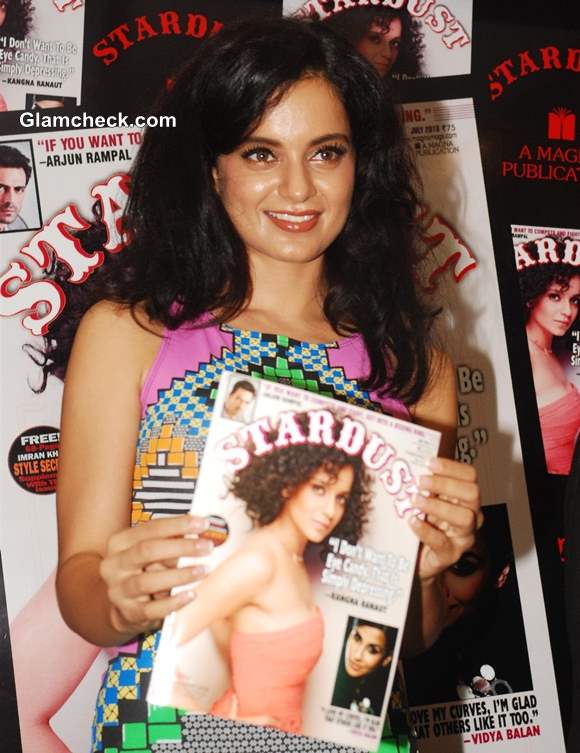 Kangana Ranaut on 'Stardust' Cover
She accessorized her outfit with a black bag by Tom Ford and black open-toed heels, the latter a tad boring for so graphic a dress. Something with a little more adventure would have made a more impressive statement.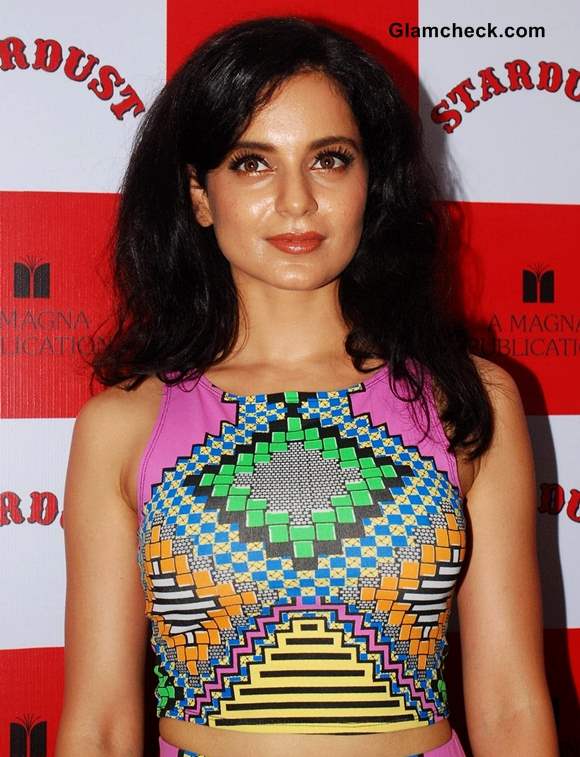 Kangana Ranaut straight hair 2013
She made a good call by taming her naturally curly locks into the more manageable waves which were left loose. Still, a sleeker do would have been preferable and really ingested more oomph into this ensemble. We love her false lashes, mascarraed to perfection and accentuated by liner.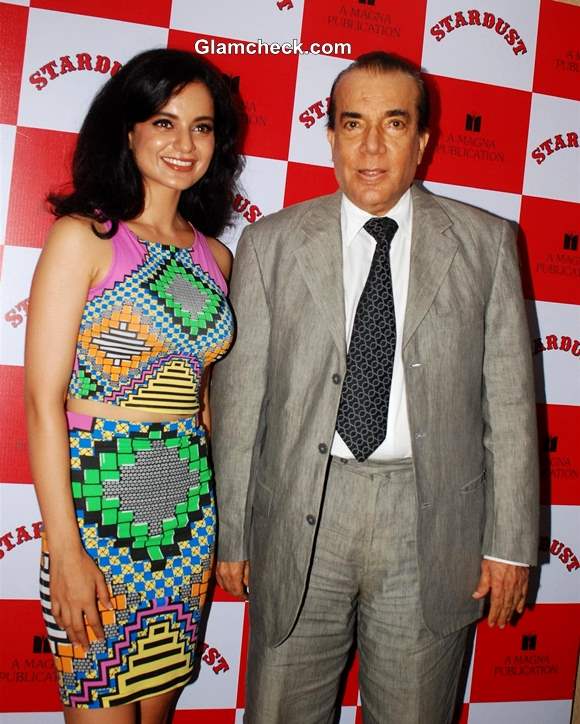 The dress has a lot of drama and Kangana has the natural beauty and toned figure that allows the outfit to really stand out. But leaving the dress to do all the talking has left us itching for more from this ensemble.
Want more of Kangana? Watch out for her next movie I Love New Year in July. 
IANS