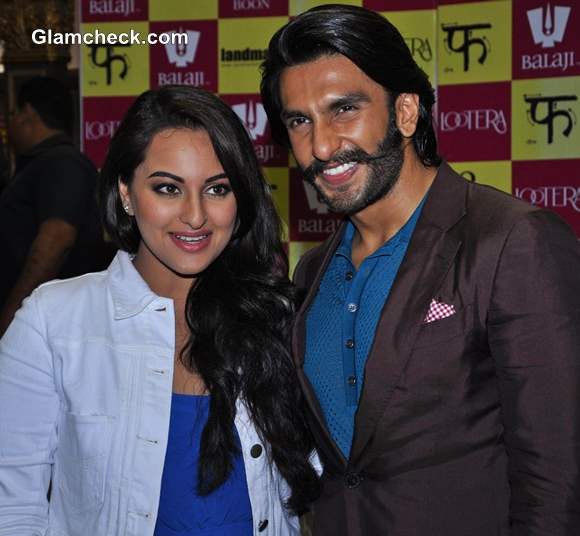 Actress Sonakshi Sinha continued promoting her latest film "Lootera" with Ranveer Singh at the launch of a special edition of popular romance novel Mills and Boons in Mumbai, India on June 25.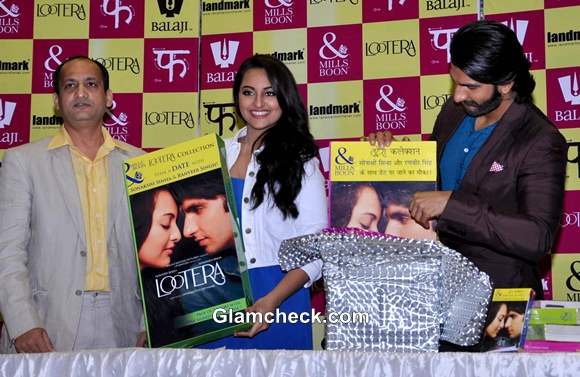 Her outfits for these promo events have been improving from appearance to appearance and we're hard-pressed to decide whether we like her better in her patent traditional ensembles or in the coolly casual Western outfits she'll sometimes surprise us with. So we'll leave it to you to decide.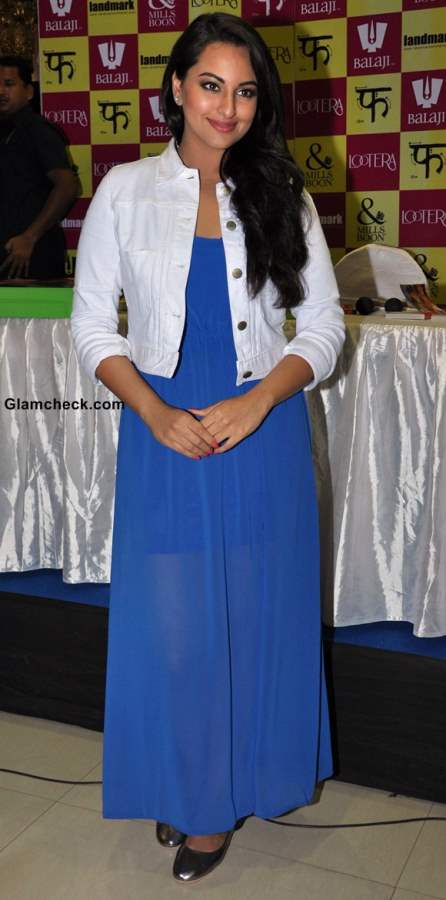 Sonakshi Sinha Refreshing in Sheer Blue Maxi 2013
The book launch saw her in a youthful, relaxing yet stylish avatar. She donned a blue maxi, sheer from the thigh down, with a white linen jacket and dark silver bellies. Diamond stud earrings were her only accessories.
That's a pretty shade of blue on her. Plus, it's a great color pick for this time of the year when the summer is transitioning to monsoon.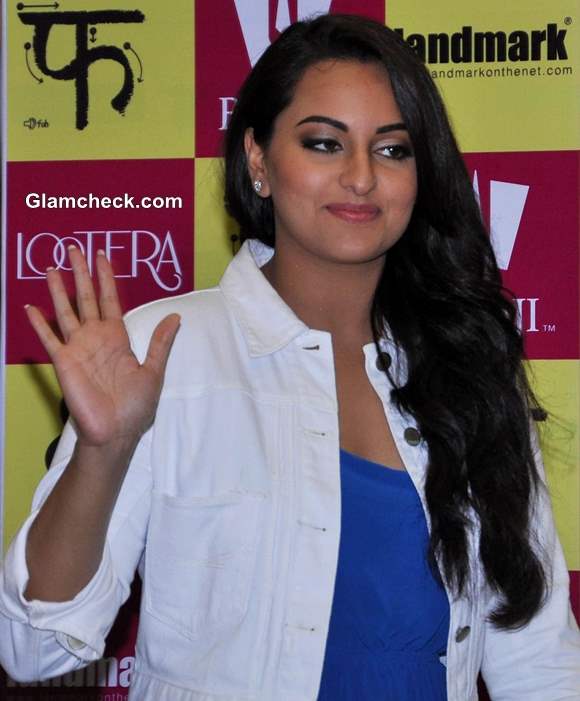 Sonakshi Sinha hairstyle 2013
Her luxurious hair is always enviable, especially when she styles it in such luscious side swept curls where that look so natural and wholesome that it's downright sexy. A strong lippie would have marred the grace of this ensemble so she stuck with a neutral pink one but went dramatic on her peepers with kohl and mascara standing out against silver eye shadow
We think this is one of her best looks ever. It's charming and sweet, its simplicity evidence of an evolved style sense.   
Indian Photo Agency