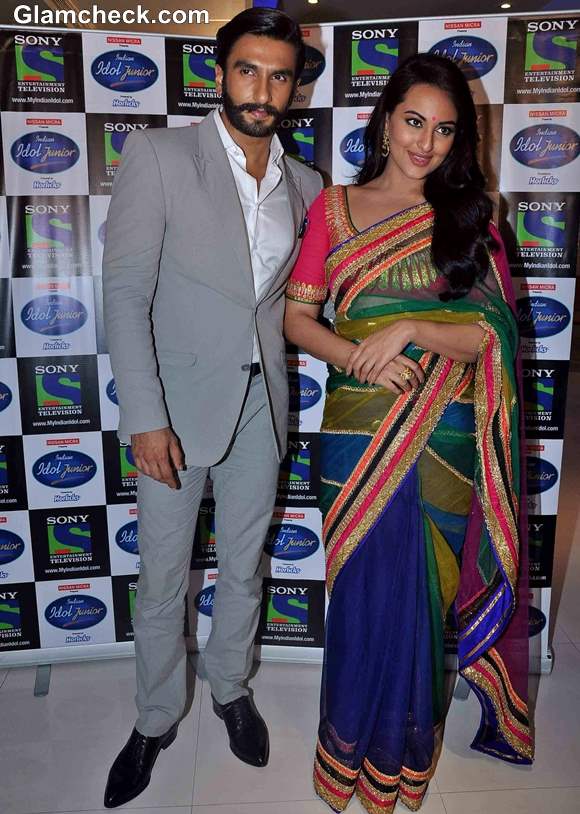 Bollywood actress Sonakshi Sinha was resplendent in a sari on the sets of Indian Idol Junior at Filmcity in Mumbai as she promoted her upcoming film "Lootera".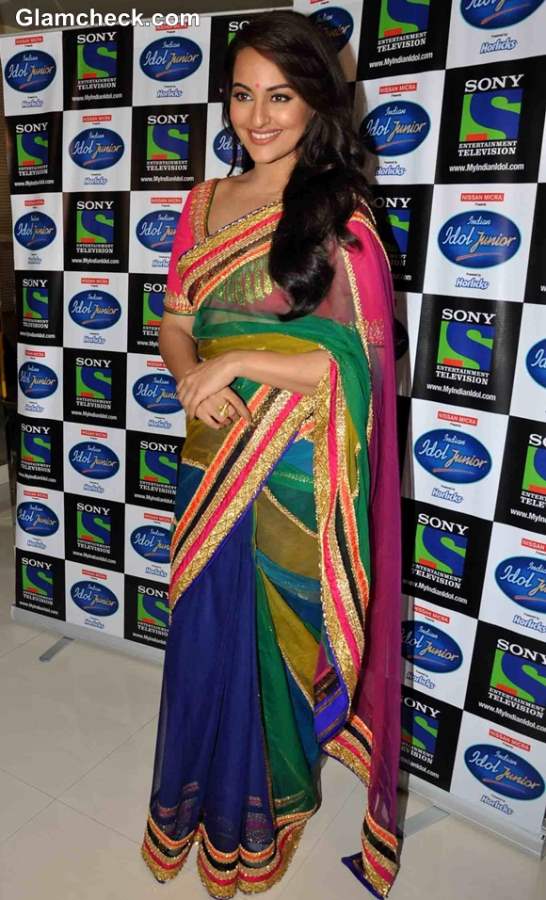 Sonakshi Sinha Promotes 'Lootera' on Indian Idol Jr.
The sweet-faced star wore a delightfully multi-colored sari by Abu Jani & Sandeep Khosla. There were so many colors on there with even a neon orange making an appearance on the pre-dominantly blue nine yards. Adding to the spunky feel of her look was a gold zari border as well as gold and silver glitter detailing on her fuchsia pink blouse.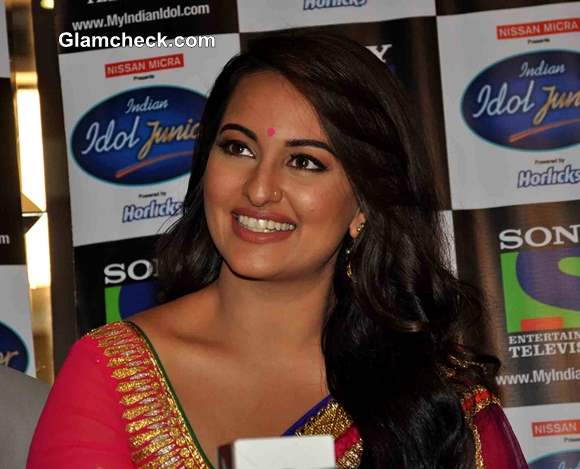 Sonakshi Sinha 2013 Promotes 'Lootera' on Indian Idol Jr
She kept the bling to a minimum with ethnic gold danglers and a matching finger ring.
It was a celebratory look, one full of life and animation which Sonakshi matched with a smile just as brilliant.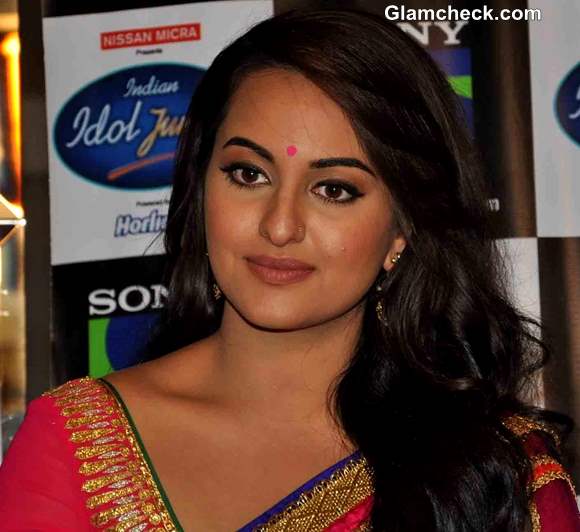 Sonakshi Sinha 2013
Of course, her natural beauty and stellar styling contributed to the success of the look too. Her hair, which always looks so enviably luxurious, fell in smooth large curls down her left shoulder. Meanwhile, her eyes cast a spell with their cat's eye sweep and the neon pink bindi on her forehead helped them along.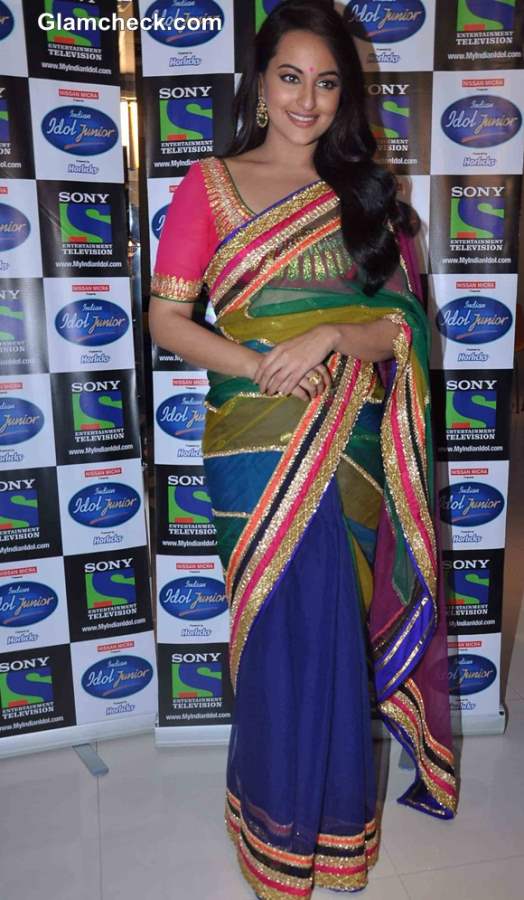 Sonakshi Sinha in sari Promotes 'Lootera' on Indian Idol Jr
Sonakshi played up the full potential of this look, with nothing left to improve upon. 
 IANS