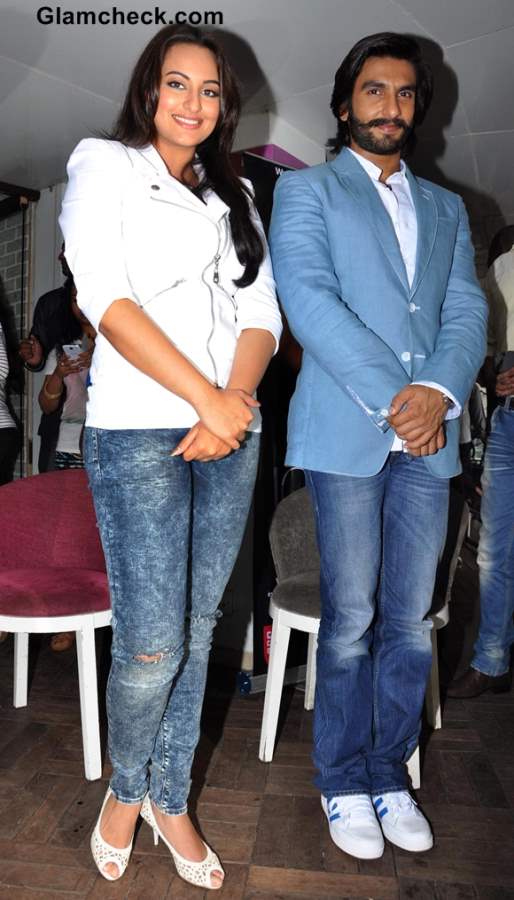 Bollywood actress Sonakshi Sinha seems to be looking better and better at every consecutive public appearance. As she and Ranveer Singh headed to a meet and greet session with fans at a Cafe Coffee Day outlet in Mumbai, India to promote their upcoming film "Lootera" on July 1, it was obvious that the lady has come a long way not just in her career but on the fashion scale too.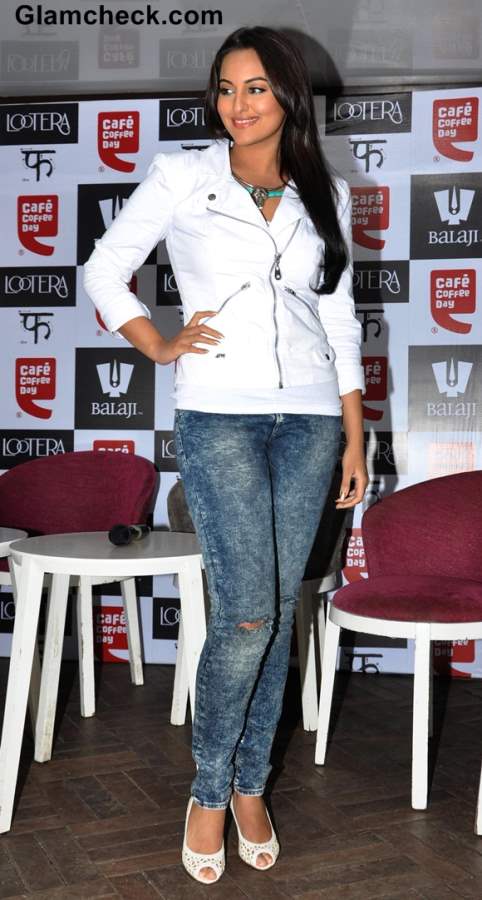 Sonakshi Sinha in Denims and Blazer 2013
Sonakshi teamed a white zippered jacket with blue-grey skinny denims, distressed at the knees.
The prettiest thing about her ensemble was how it was accented by turquoise. She sported a metallic statement necklace which largely boasted the color and wore an eye liner too which had the same hue. They added touches of glamour to what would have otherwise been a purely casual look.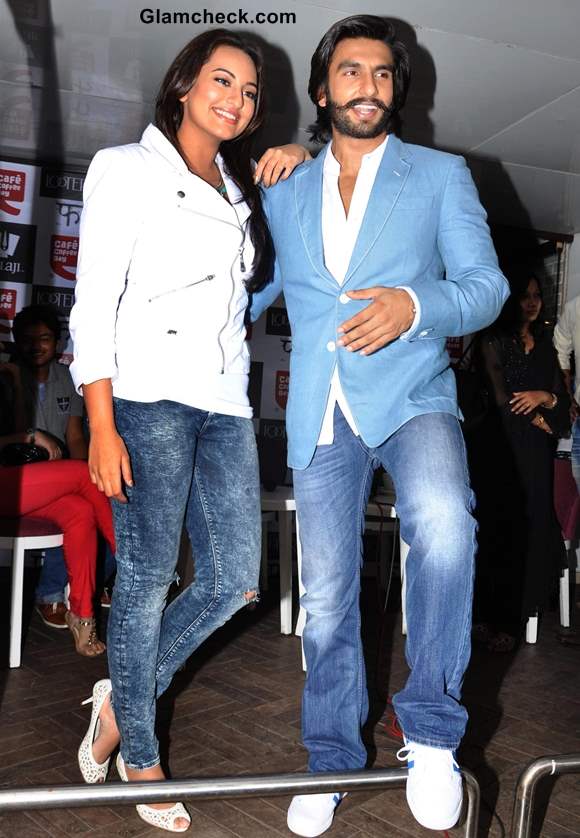 Sonakshi Sinha at CCD
White cut-out peep-toes were her only other accessories. More color was offered by her glamorous gold manicure.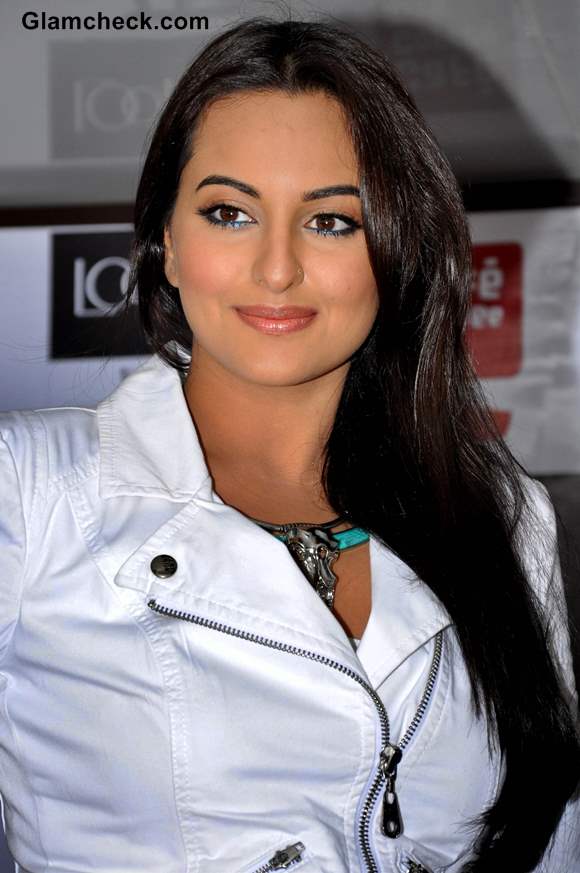 Sonakshi Sinha 2013 in Denims
She wore her hair in a loose, side-swept do again, but this time she opted for waves rather than curls. It gave her look a nice smooth and sleek finish.
Sonakshi looked chic, trendy, youthful and sophisticated, all the while maintaining her innate sweet girl vibe. 
IANS