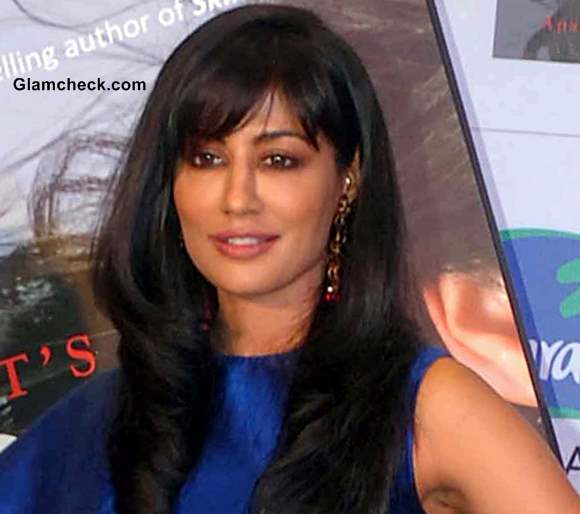 Bollywood actress Chitrangda Singh, who is also the brand ambassador of Parachute Advance Knowledge Centre, joined Dr. Aparna Santhanam, a leading health & beauty writer, in Mumbai on July 2 to launch the latter's latest book "Let's Talk Hair".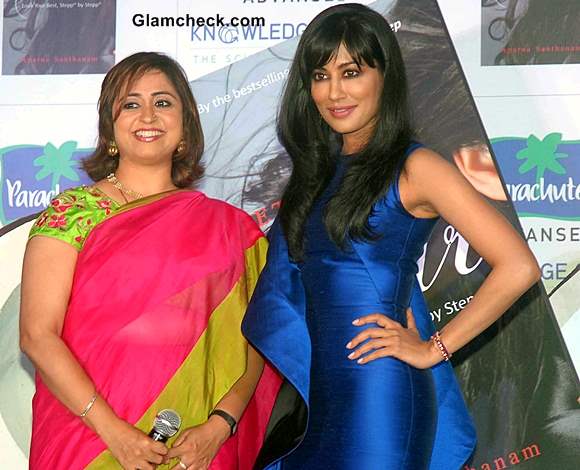 Chitrangda Singh at "Let's Talk Hair" Book Launch
Who she wore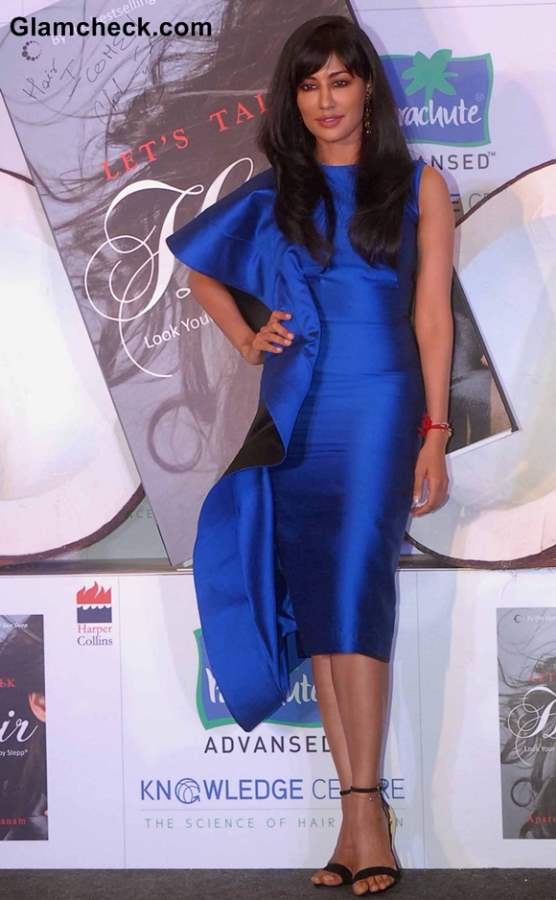 Chitrangda Singh in Gauri Nainika at 'Lets' Talk Hair' Book Launch
Chitrangda sported a cobalt blue dress by Gauri & Nainika, the shade almost a perfect match to that of the Parachute Coconut Hair Oil bottles that we've known since we were kids.
The sleeveless dress fell to just below her knees and had a snug fit. What really made it a one-of-a-kind number was the large ruffle on the side, extending from her shoulder all the way down to the hemline.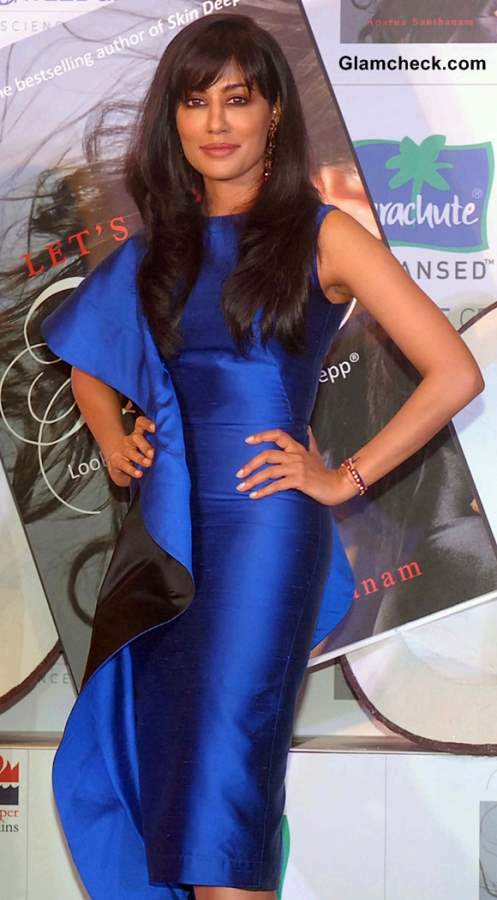 Chitrangda Singh 2013 at "Let's Talk Hair" Book Launch
That ruffle detailing, although very exciting to behold, is perhaps a bit too larger-than-life to look good off the ramp. Still, you gotta give the dusky beauty points for having the guts to dress outside the box. You have to be pretty confident to take a risk, and she scores a perfect ten in that department.
Accessorizing the outfit
She rounded off the ensemble simply with a pair of black ankle-strap heels by Zara and elegant dangle earrings by Mrinalini Chandra.
How she styled it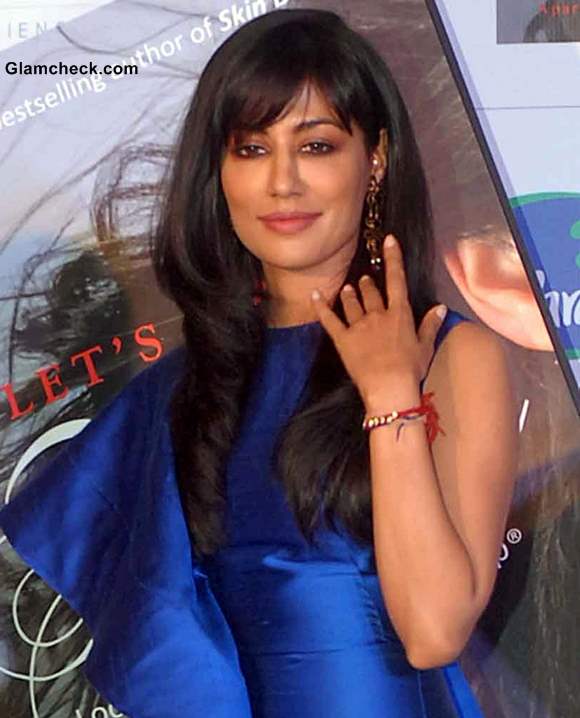 Chitrangda Singh 2013 "Let's Talk Hair" Book Launch
Chitrangda wore her hair loose, the ends curled in with a blow dryer and her bangs parted softly as they hung down her forehead. She went with natural makeup but resorted to statement eyes to add drama to her look. 
IANS