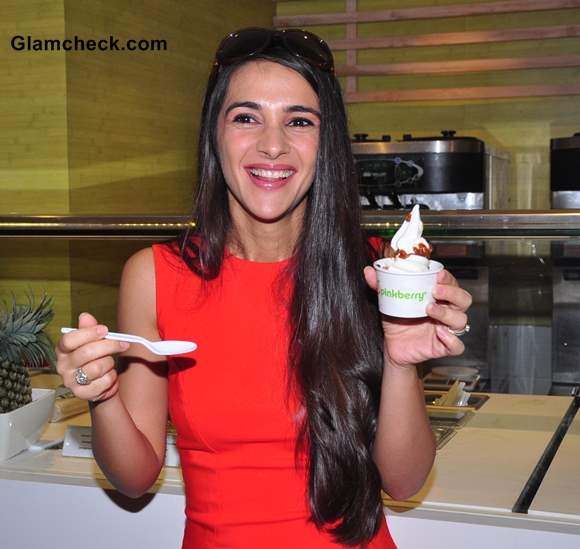 Bollywood actress Tara Sharma launched the Pinkberry Yogurt store at Bandra in Mumbai, India on July 2.
The US-based brand makes its debut in India in association with JSM Corp, the organization that brought behind Hard Rock Cafe, California Pizza Kitchen and other international brands to the country.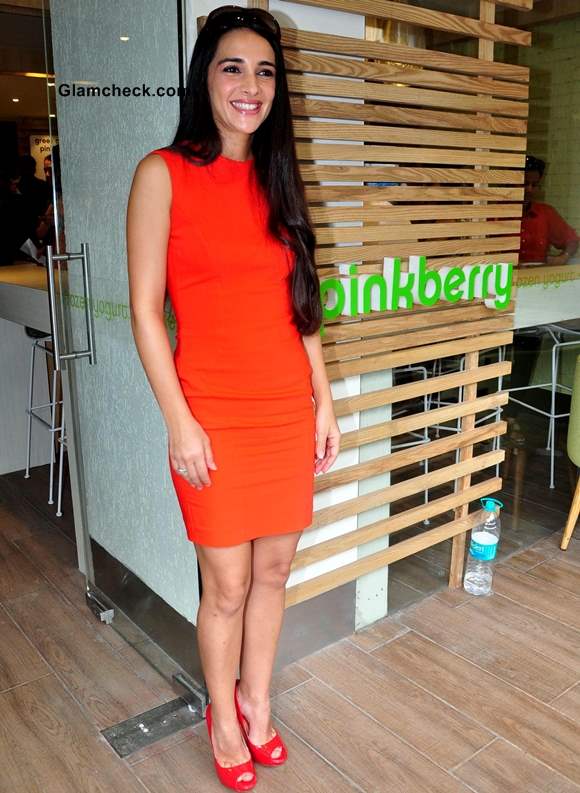 Tara Sharma 2013 Launches "Pinkberry" in Mumbai
Pinkberry was launched in three Indian cities that very same day – Mumbai, Chennai and Bangalore – with ten more in the offing for each of these metros in the next year alone.
Ron Graves, the CEO of Pinkberry, and Jay Singh, founder of JSM, were also at the launch.
Tara Sharma 2013
Tara was roped in to inaugurate the branch in the film capital. She wore an orange sheath dress which she accessorized with red shoes. She completed her ensemble by leaving her long, silky hair loose and swiping on a pink lip gloss and a little eye liner. She looked pretty, perky, modern and chic as she sampled one of the flavours on the menu. 
IANS