Bollywood actress Kangana Ranaut offered an alternative to how you can style your shorts as she attended a special screening of the film "Ship of Theseus" in Mumbai, India on July 16.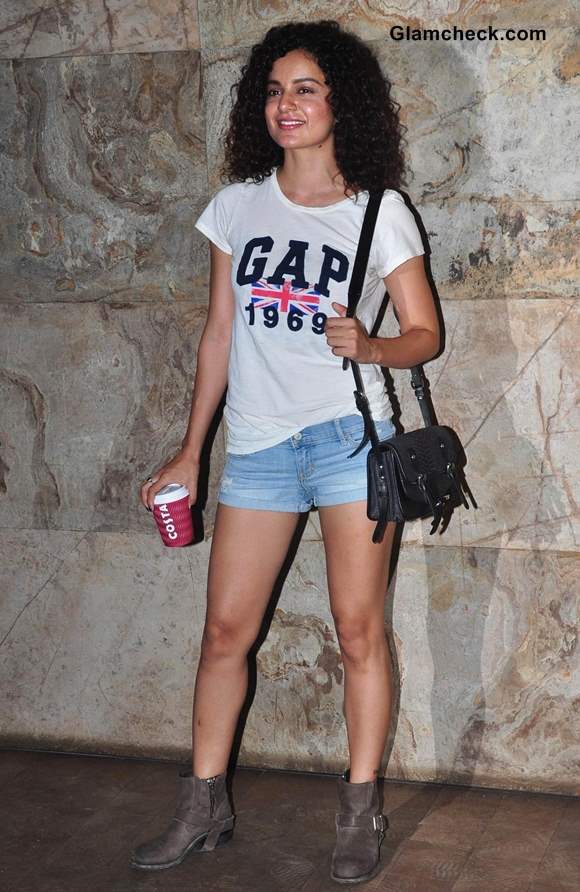 Kangana Ranaut Chic in Denim Shorts 2013
She wore a pair of denim hot pants with a cute white GAP tee. The accessories were what made this different from all the other shorts-and-white-tee ensembles we've seen. Her brown ankle-boots and black handbag, very likely leather, gave a bit of a motorcycle chick vibe to the look. It also made her look young and ready for adventure. Her naturally curly hair was just left as is. Back nails, pink lips and otherwise natural makeup completed her look.
Simple, sexy and stylish. We love!
Get the Look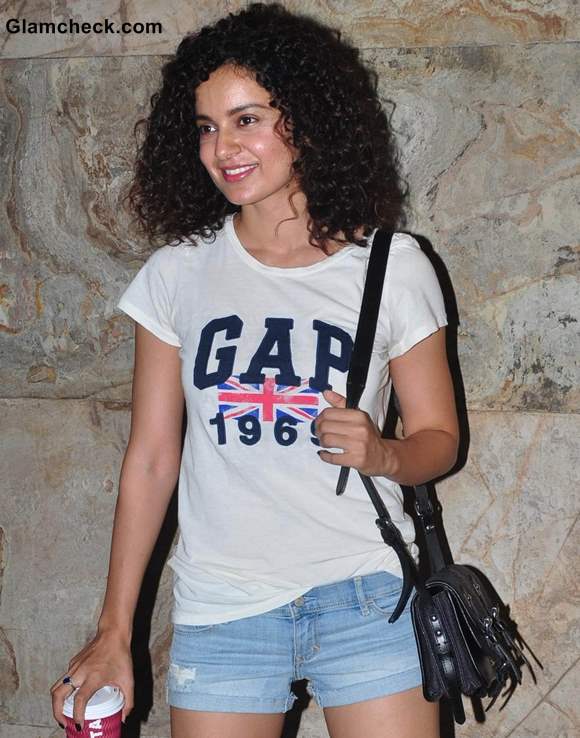 Kangana Ranaut 2013 denim shorts
Pair a simple white tee with your denim shorts. Get your hands on a black handbag, something small and modern. Also see if you can get a pair of ankle boots. They do not have to be brown or even black – no need to go all matchy-matchy. Infuse a bit of your personality into your ensemble with different colors for your bag and shoes. But if you want to go classic, then stick to Kangana's color scheme.
A black manicure would definitely not be amiss! That one detail gives the whole edgy vibe of her outfit a nice finish. Go easy on the jewellery, ditching it altogether or opting for just one slightly-statement piece. If you're fond of earrings, do just earrings but nothing else.
Finally, your hair and makeup – keep it natural. Leave your hair loose if it's up to shoulder length, but maybe fashion it into a chic side braid or a ponytail if it's longer. If you want to add a little drama to your look, go with darker kohl but opt for natural hues on the rest of your face. 
Image: Indian Photo Agency