Bollywood actors Kareena Kapoor, Arjun Rampal , Amitabh Bachchan and Amrita Rao were present at the launch of the song Raghupati Raghav Raja Ram from their upcoming film "Satyagraha" in Mumbai on July 25.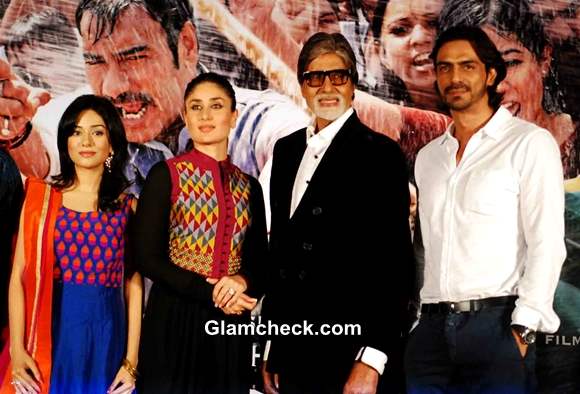 Cast of "Satyagraha" Launch New Version of Raghupati Raghav Raja Ram
The song was launched just a day ahead of the film's premiere on July 26. There are few of Indian descent who are unfamiliar with this song, and the musical team behind the soundtrack have come out with a revamped version of it, but not so different from the original. A few extra words, a little playing around with the notes, just so that this version is recognizable with the film.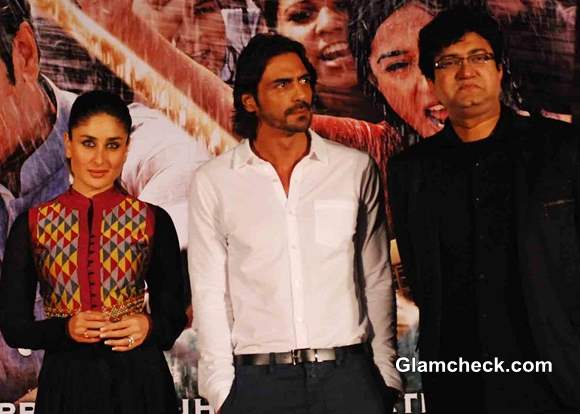 Kareena Kapoor and Arjun Rampal in "Satyagraha"
Director Prakahs Jha cleared up a misconception about the story of the movie at the song launch. You may have heard over and over that Satyagraha is inspired by Anna Hazare. Prakash insisted that this was not true in the least, and that the film was about the relationship between a father and son, even though it is politically inclined.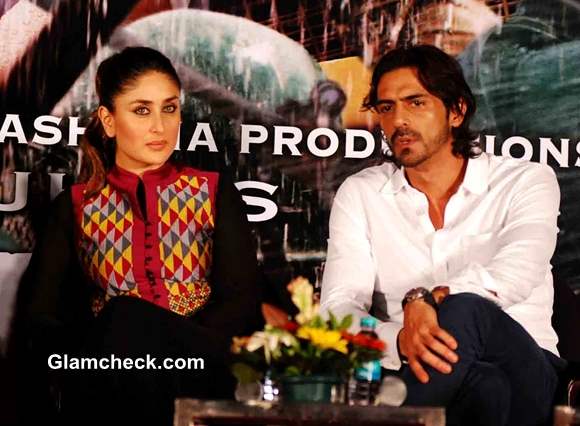 "Satyagraha" Cast Launches New Version of Raghupati Raghav Raja Ram
People all over the world will rise in protest when something is not right, he said, and while the story is not about Hazare or Gandhi or the recent horrific rape case of the young girl in Delhi (as some have speculated), Prakash does admit that the essence of those events are indeed captured in the film.
The cast looked very dignified at the event. Bachchan Sr. was natty in a black pant-suit and white shirt. Arjun went a little more casual in navy denims and a white shirt.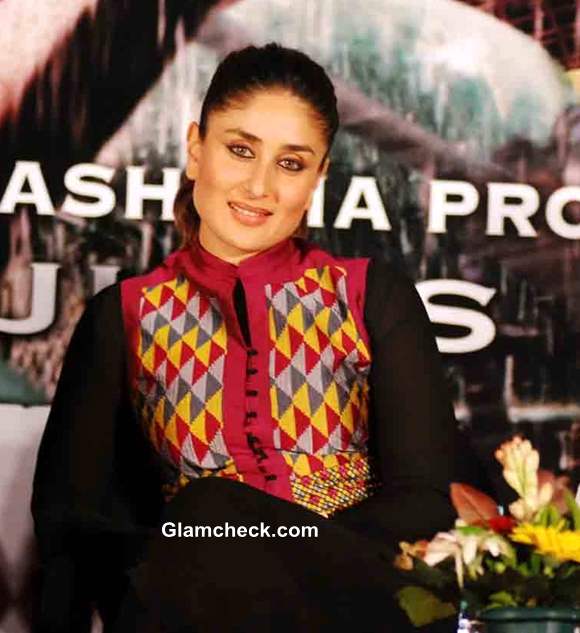 Kareena Kapoor in "Satyagraha" movie 2013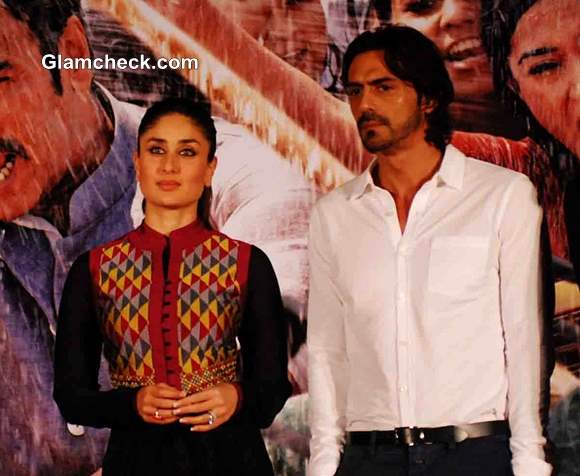 Kareena Kapoor Arjun Rampal in "Satyagraha" movie 2013 
It was the ladies, obviously, who stood out. Kareena, who plays a journalist in the film, was elegant in a full sleeve black salwar kameez with a short multi-colored jacket. She completed her look with a ponytail and sharply-kohled peepers, the rest of her makeup starkly nude.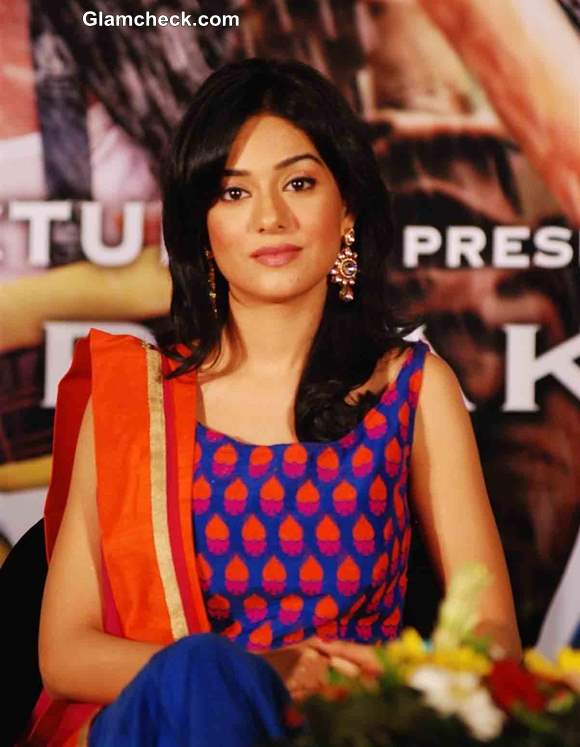 Amrita Rao in "Satyagraha" movie 2013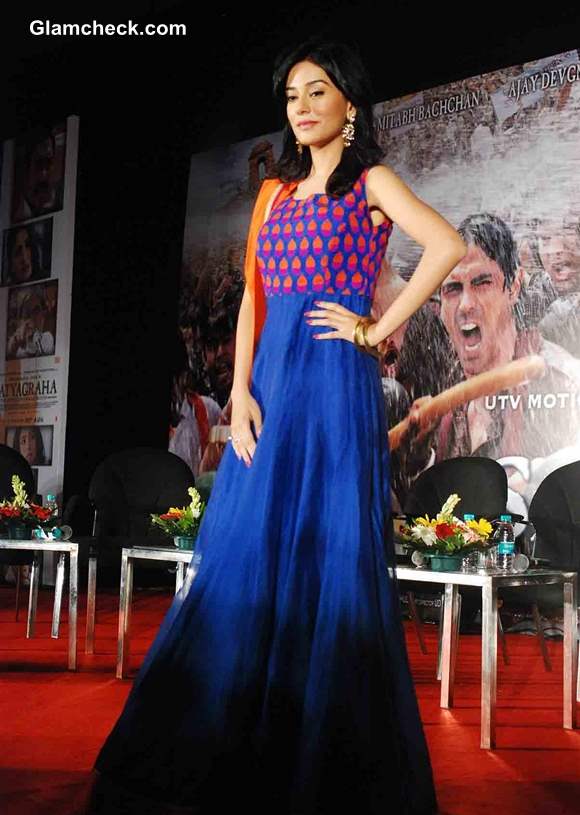 Amrita Rao 2013 movie "Satyagraha"
Amrita too went traditional in a sweeping blue anarkali outfit, plain from the bust down with an orange and pink teardrop pattern on the bust. Ethnic jewellery and natural makeup rounded off her pretty-Indian-girl avatar. 
Image: IANS