The second day of the PCJ Couture Week 2013 in Delhi saw designer Anamika Khanna showcasing her collection.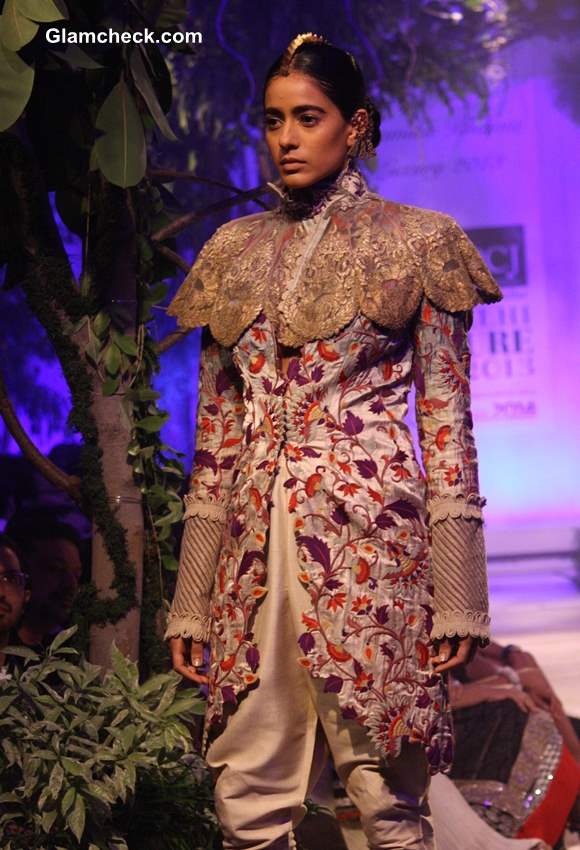 Delhi Couture Week 2013 Anamika Khanna
The Collection: Indian and Indo-Western Fusion Wear
Gender: Womenswear
Clothes: The collection had a vintage and Parisian feel to them.  On display were Indo-Western lehengas, floor skimming jackets, saris – a lot of which were draped in the Marathi style, jodhpuri pants, and jackets with intricate shoulders.
Colors: Shades like gold, muted silver, blue, green, purple, yellow, light red, orange, beige and black among others were incorporated into the outfits.
Fabrics: The materials used were mostly embroidered and treated with dyes and washes. Sheer fabrics made their presence felt quite often.
Embellishments: There was a lot of intricate embroidery on display, so much so that it nearly looked like lace. The exquisite work also saw influences of chikankari. One saw a lot of use of floral prints and floral embroideries. The various trimming on many of the pieces were also worth noticing.
Highlights from the Show
Marathi Style Draped Saris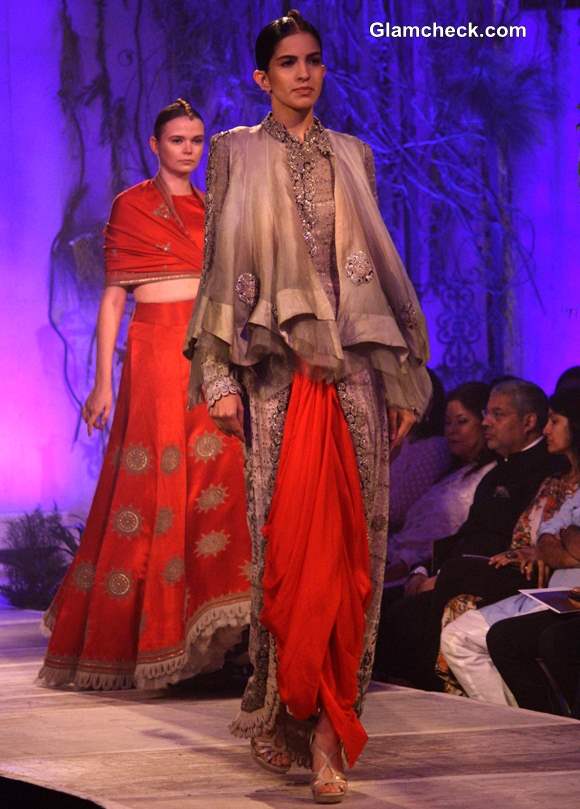 Delhi Couture Week 2013 Anamika Khanna Collection
Play with Beige Tones 
Anamika Khanna Collection Delhi Couture Week 2013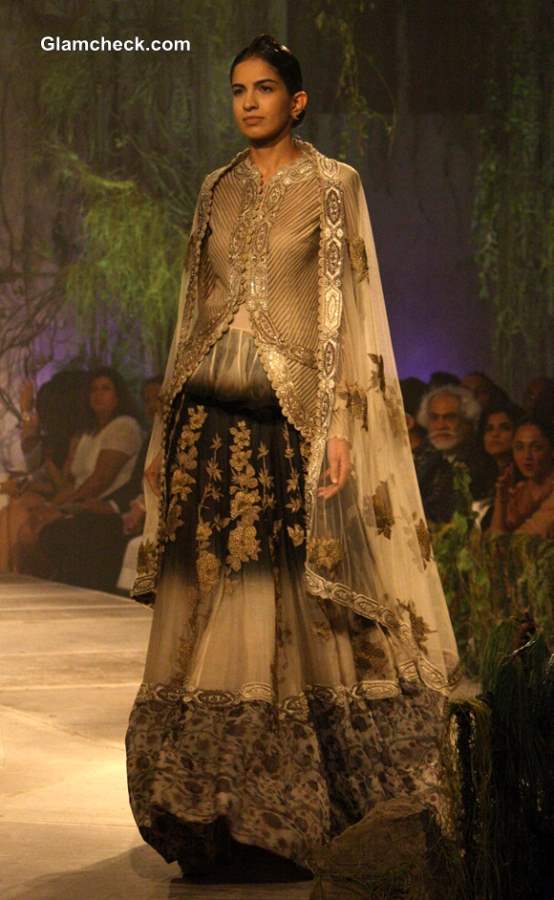 Anamika Khanna 2013 Delhi Couture Week
Floral Prints and Embellishments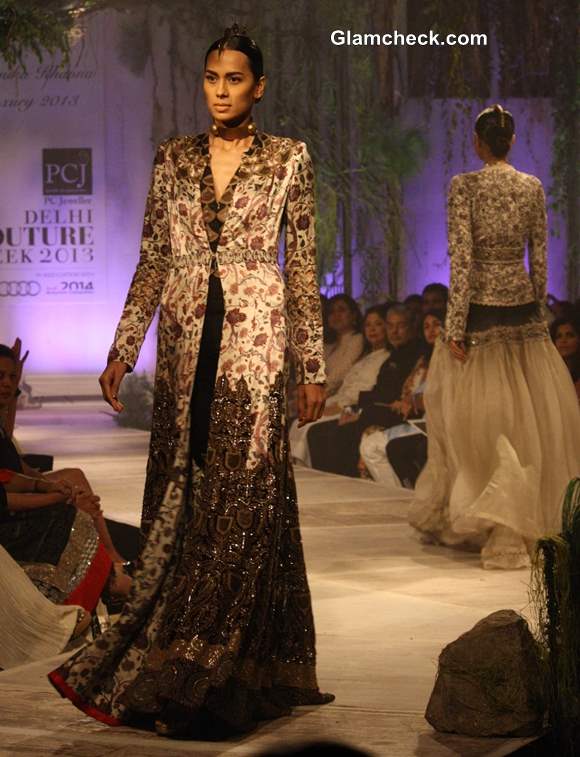 Anamika Khanna 2013 collection Delhi Couture Week
Anamika Khanna 2013 collection at Delhi Couture Week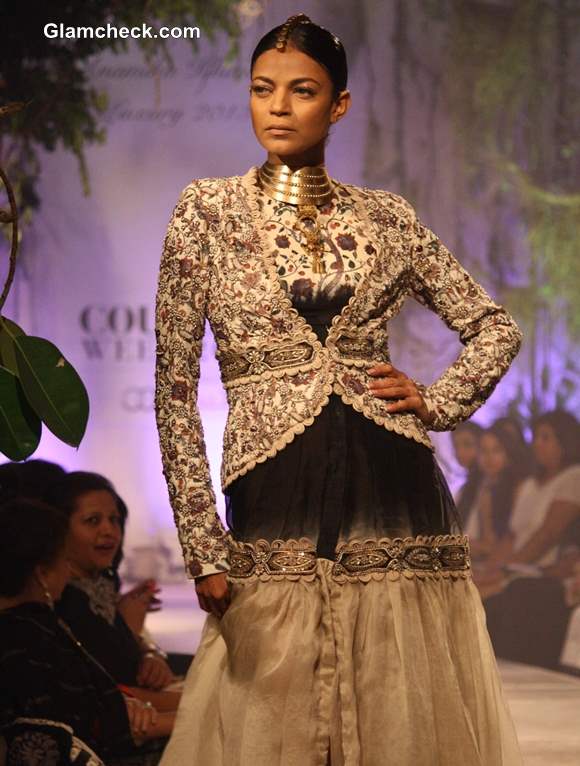 Delhi Couture Week 2013 Anamika Khanna designs
The collection was quite new age in its feel and blended a lot of contrasting elements onto one ensemble. 
Image: IANS