Bollywood actors Shahrukh Khan and Deepika Padukone jetted to New Delhi, India on the weekend for a number of promotional activities for their upcoming film "Chennai Express". While there, they also attended the "Brunch Night with Chennai Express" at the Lodhi Hotel together.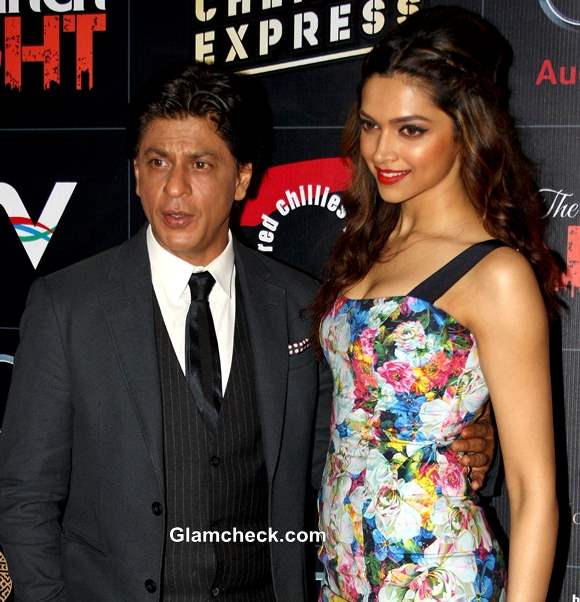 Shahrukh and Deepika Promote 'Chennai Express' in National Capital
Deepika wore a knee-length floral number that lit up the venue. The straps were black but otherwise the rest of the outfit was a display of bright but tasteful hues.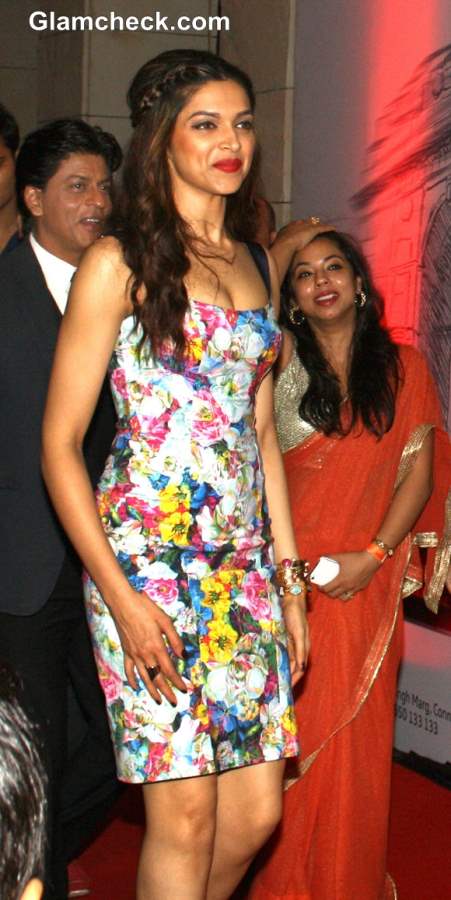 Deepika Padukone in floral print dress 2013 'Chennai Express 'promos National Capital
She accessorized it with nude patent peep-toes and a gold cuff bracelet with pink embellishments. Her beehive-esque do with braids doubling as a headband was very glam! Red lips and subtly lined eyes completed her look.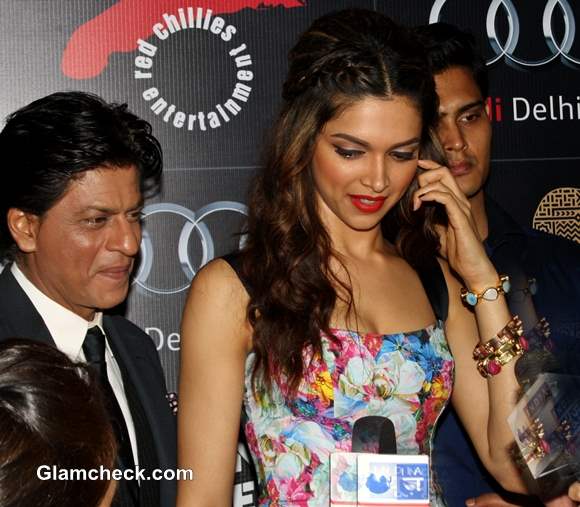 Deepika and Sharukh promote 'Chennai Express' in National Capital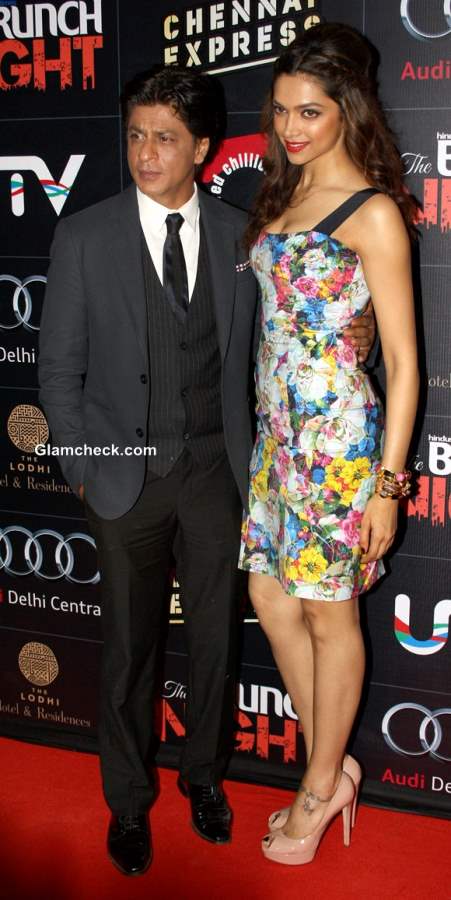 Deepika Sharukh 2013 'Chennai Express' promos National Capital
Shahrukh was natty but a little boring in his wear-it-everywhere-I-go three-piece suit consisting of charcoal black pants, a grey blazer, white shirt and black tie with a pin-stripe waistcoat.
With just two more days to go before the film's release on August 9, Shahrukh looked visibly exhausted but satisfied. He tweeted that it had been an experience to promote Chennai Express as he was doing most of it on his own, almost back to back, but that it had been well worth it and he would now leave it to god. Whichever way it goes, he wrote, I am happy.
The Brunch Night was no low-key event. Indeed, several celebs made an appearance including Ajay Jadeja, Naveen Jindal, Shalu Jindal, Analjit Singh, Sharmila Tagore, Rohit Bal, Saba Ali Khan, Tarun Tahiliani, Gautam Gambhir, Malviner Singh and many others. 
Image: IANS