Called Khajana from her A Treasure Beyond Measure collection, Dipti Amisha's show at the ongoing India International Jewellery Week (IIJW) 2013 merged traditional and modern designs that culminate in some of the most exquisite jewellery of all three days of IIJW so far.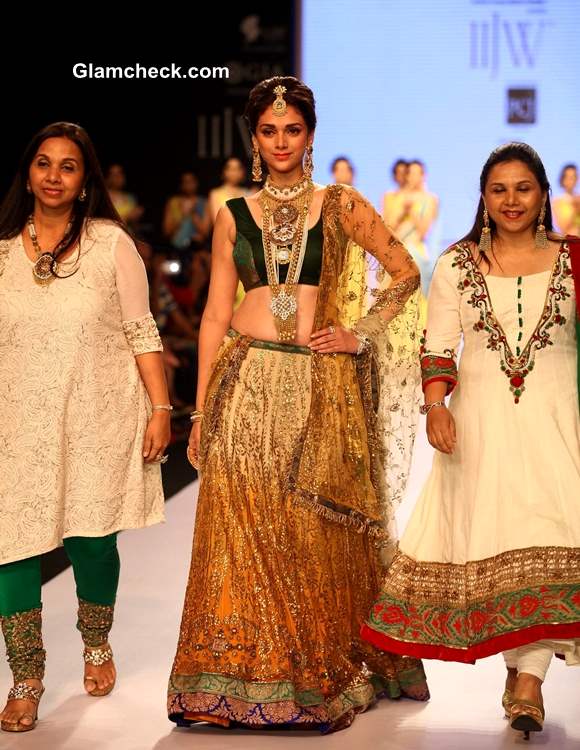 Aditi Rao Hydari for Dipti Amisha at IIJW 2013
The collection was unique in that it was undoubtedly be made for the woman who is innovative and desires to create her very own jewellery for her big day. Indeed, many of the pieces were fusions of several types of necklaces and bangles – huge raani haars combined with chokers and Victorian pendants were just one of the bridal jewellery styles that blew us away.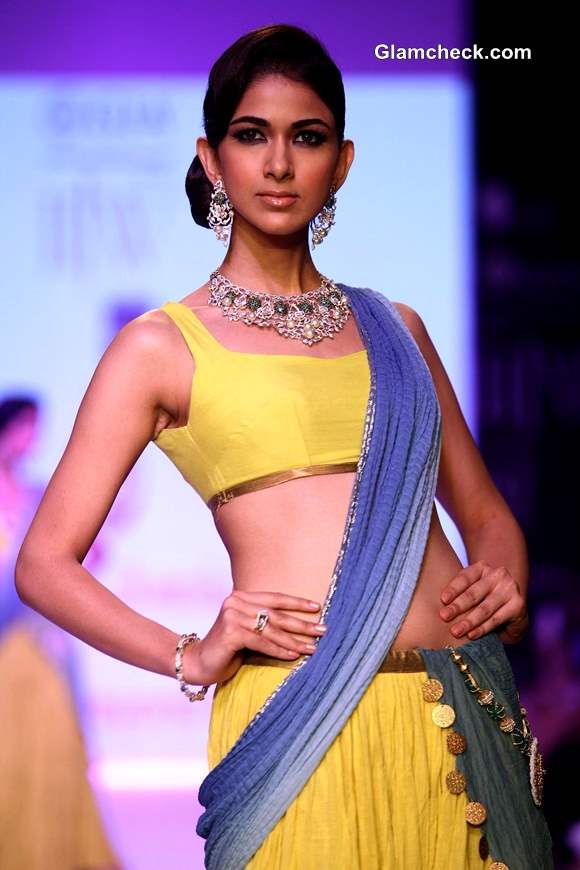 IIJW 2013 Dipti Amisha collection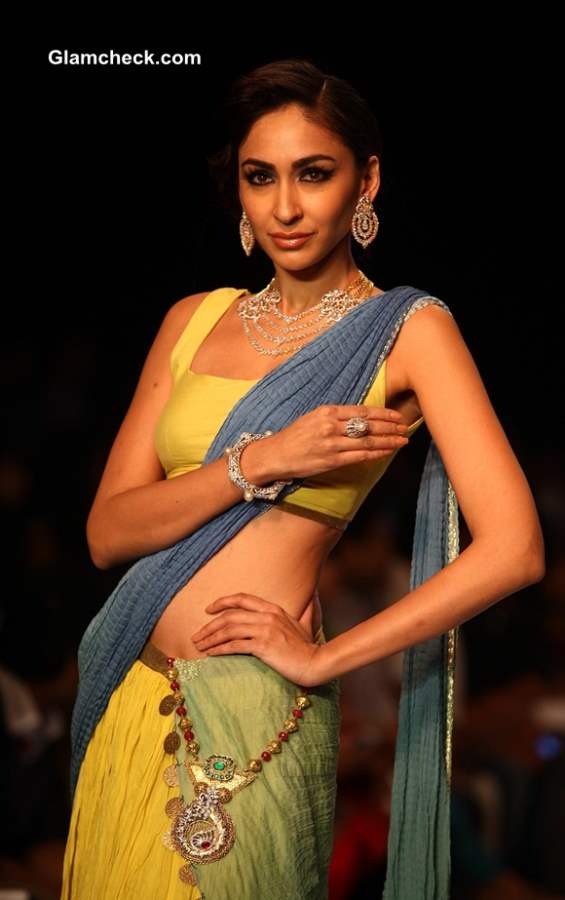 IIJW 2013 Dipti Amisha jewelry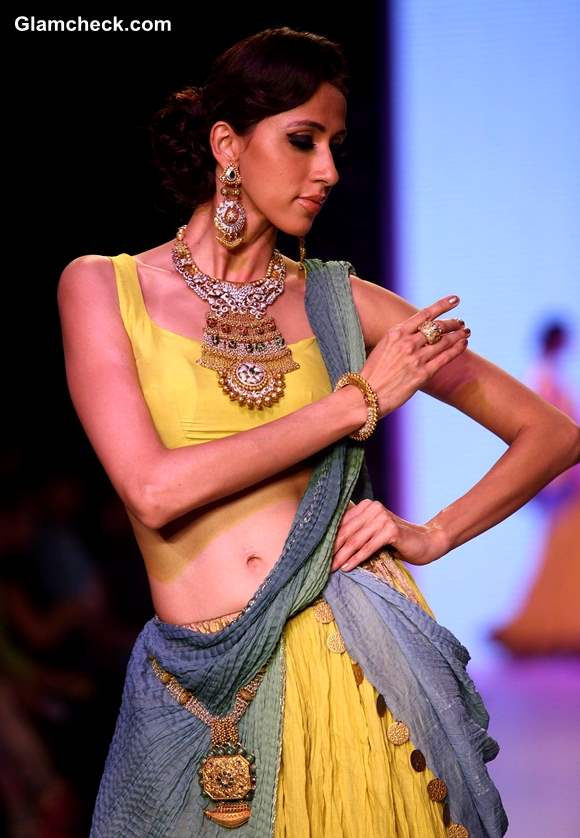 IIJW 2013 Dipti Amisha
The rest of the pieces were just as eclectic with earrings that thrilled, rings which would elicit squeals of delight and bangles which would draw forth sighs from even the staunchest of women. It was obviously a collection that had seen some real skill in the making. From the designs, metals and gemstones used and the stunning combinations of styles – a lot of thought had been put into every bit of it.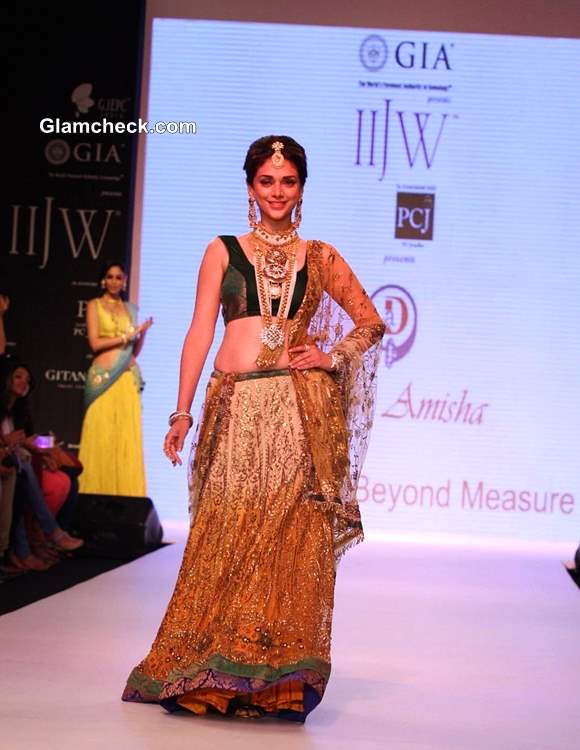 Aditi Rao Hydari IIJW 2013 for Dipti Amisha
Beautiful Bollywood actress Aditi Rao Hydari was the show-stopper, clad in an olive green choli, gold embroidered lehenga with the most elaborate set of the collection. She wore a dazzling gold rani haar, heavy gold danglers, a gold hair ornament, multiple bangles and bracelets, a ring and a gold finger cover.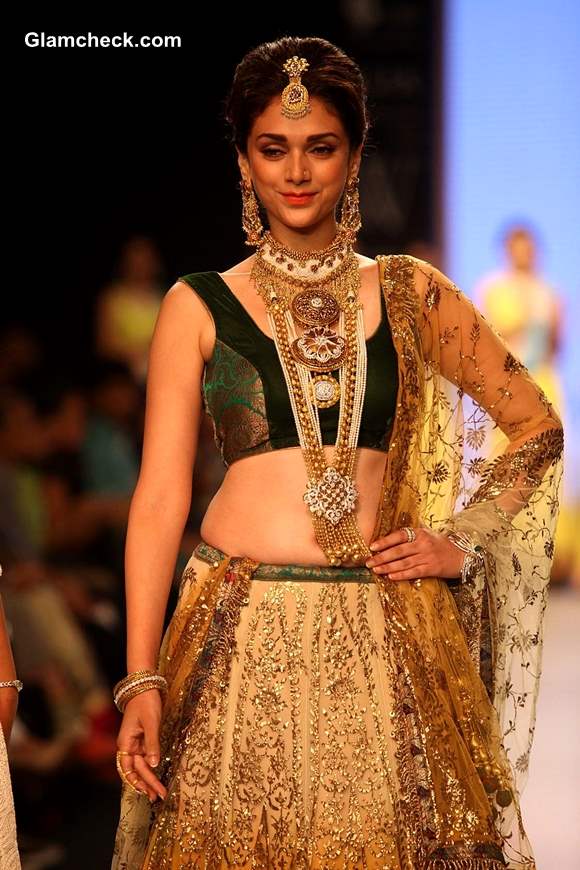 Aditi Rao Hydari at IIJW 2013 Dipti Amisha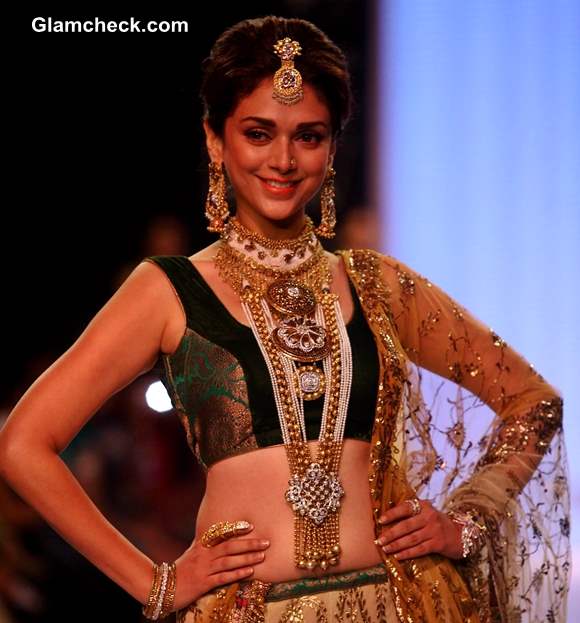 Aditi Rao Hydari at IIJW 2013 for Dipti Amisha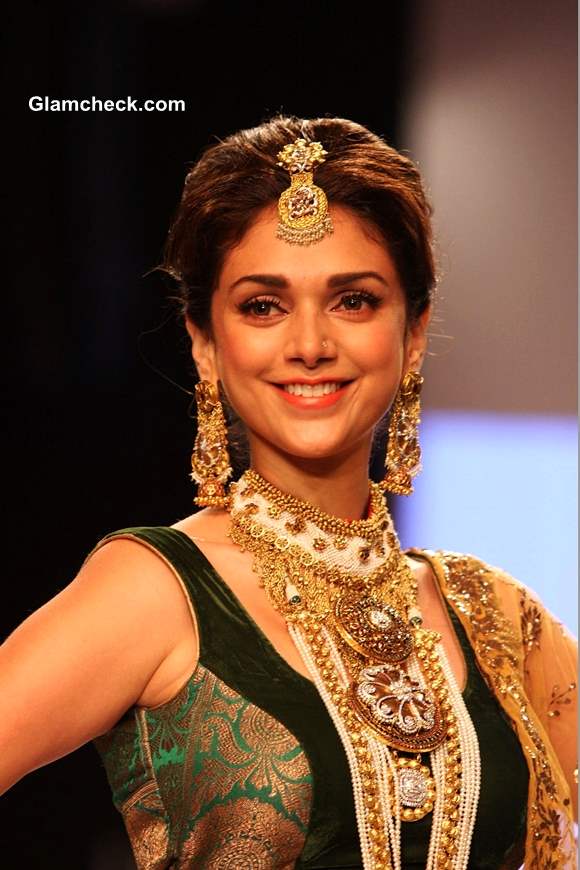 Aditi Rao Hydari at IIJW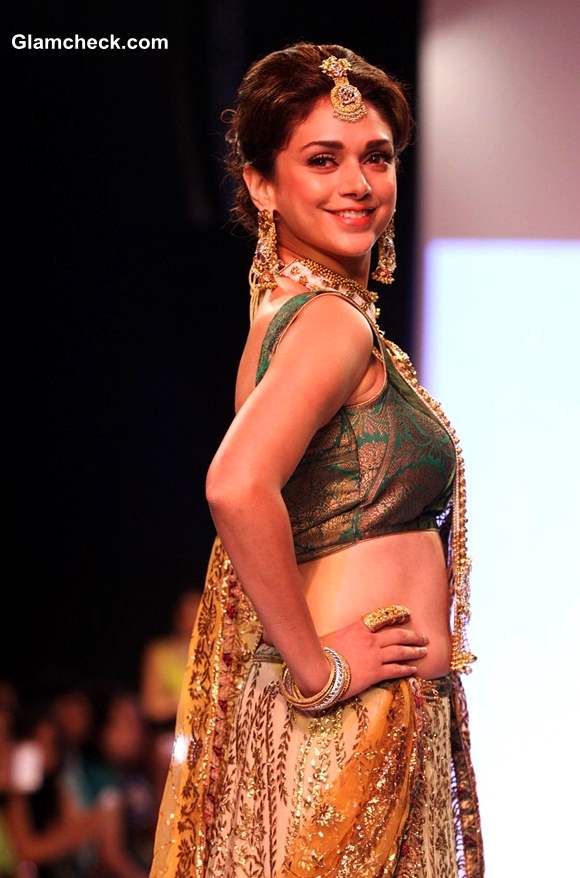 IIJW 2013 Dipti Amisha showstopper Aditi Rao Hydari
Image: IANS