Big, bold, funky and fab – that was the flavour of the hour as the graduates of the Indian Institute of Gems and Jewellery showcased their designs with the Derewala World Jewellery collection as part of the ongoing India International Jewellery Week at the Grand Hyatt in Mumbai, India on August 6.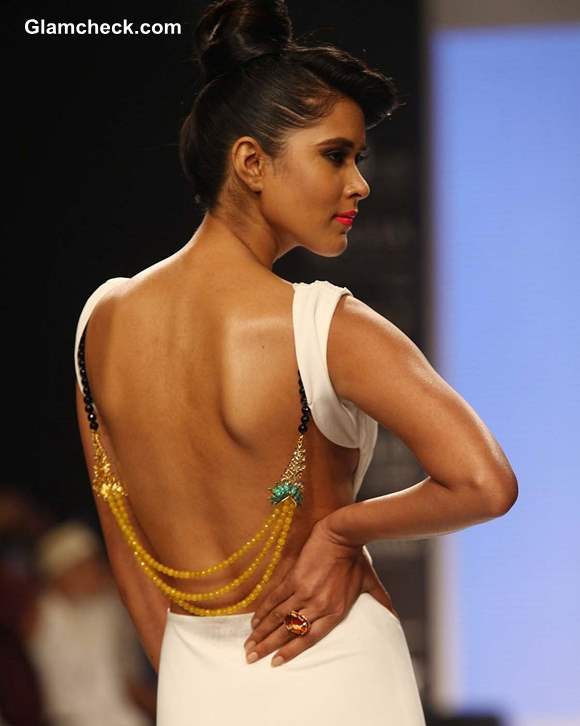 Derewala World Jewellery IIJW 2013
Very young, very modern, almost futuristic but with an altogether down to earth vibe, the collection smacked of style. It was edgy but feminine, in-your-face but wearable, with an eye-catching appeal that would jazz up any ensemble.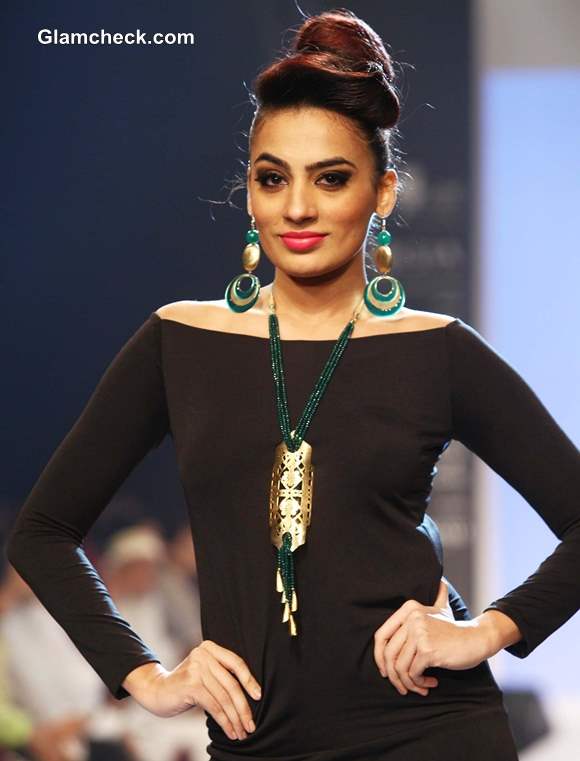 Derewala World Jewellery at IIJW 2013
Necklaces, earrings and bracelets were the only things on display, but what a show! Everyone had been looking forward to this collection from India's brightest when it comes to jewellery design and no one was disappointed. Well worth the wait, the designs were so chock full of elegance and glam that it was hard to believe they had been created by students.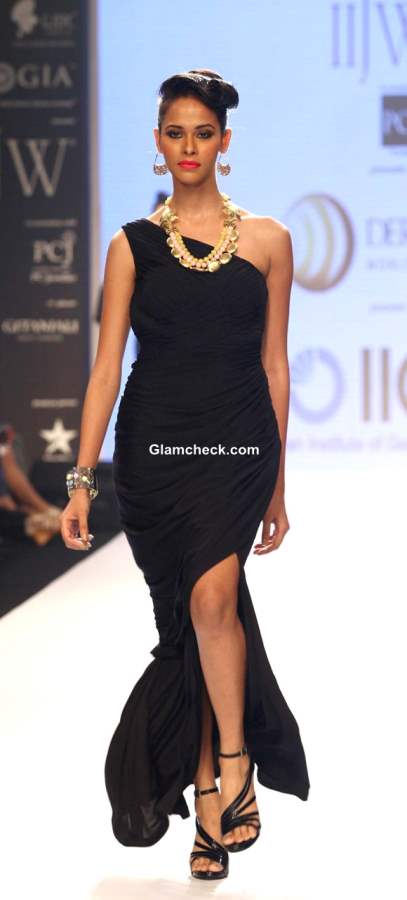 IIJW 2013 Derewala World Jewellery show
If the collection had to be described in one word, it would be 'passion'. That was a common streak in all the jewellery from the multi-strand vintage back necklace to the chunky cuff bracelets to the dazzling danglers. These young people sure know how to channel their youthful energies!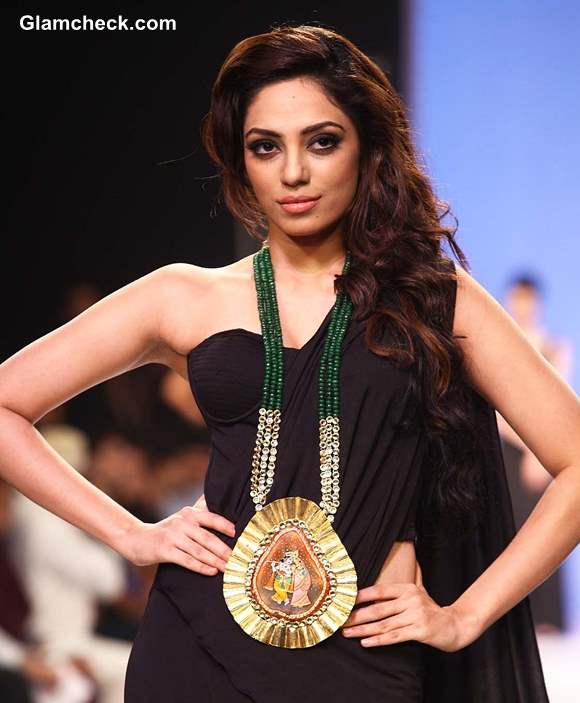 IIJW 2013 Derewala World Jewellery
The ramp was a monochrome-lover's delight too what with the simple but sophisticated outfits by Sonaakshi Raaj. The neutral colors formed the perfect backdrop for the effusive jewellery.
The show-stopper was the incredibly lovely Miss India Earth 2013 who wore a raani haar with multiple strands ending in a huge pendant that depicted a painting of Radha and Krishna. 
Image: