Late actor Rajesh Khanna was honoured with a bronze statue in his image which will be displayed on the Walk of the Stars in Bandra, Mumbai where it will stand alongside statues of other Bollywood greats Dev Anand, Yash Chopra, Shammi Kapoor and Raj Kapoor among other.
Rajesh's wife Dimple Kapadia, daughter Twinkle Khanna and son-in-law Akshay Kumar unveiled the statue at a press event in Mumbai, India on August 10.
The statue depicts Rajesh in a pose from one his best known movies Anand – holding a small bunch of balloons, looking upwards with a content smile on his face.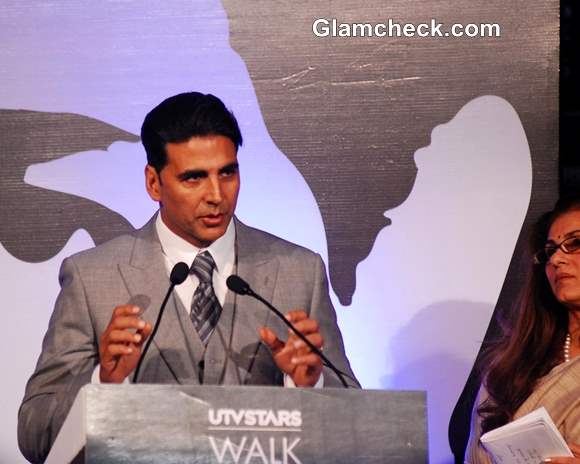 Akshay Kumar Unveils Bronze Statue of Late Rajesh Khanna
His family spoke at the event, getting visibly emotional and teary-eyed as they recalled the actor, father, grandfather, husband and friend.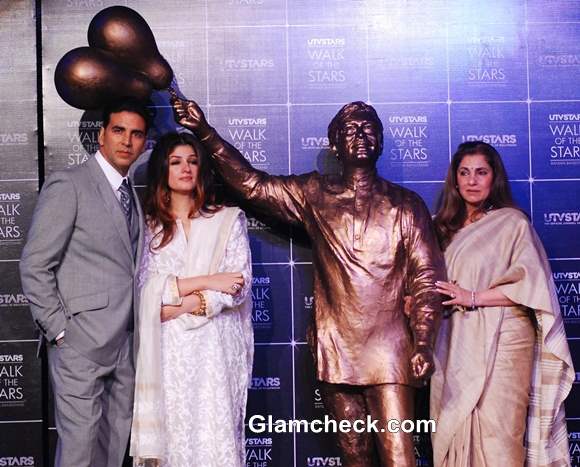 Twinkle Khanna, Dimple Kapadia and Akshay Kumar at the Unveiling of Bronze Statue of Late Rajesh Khanna
With a highly successful career that lasted for four long decades, Rajesh was Bollywood's very first superstar, commanding the respect and fandom unknown to Indian audiences before that time. He is also the only actor in the history of Indian cinema to deliver 15 consecutive hits in a span of just 3 years.  Some of his best-known and most-loved films include the afore-mentioned Anand, Aap ki Kasam, Amar Prem and Aradhna.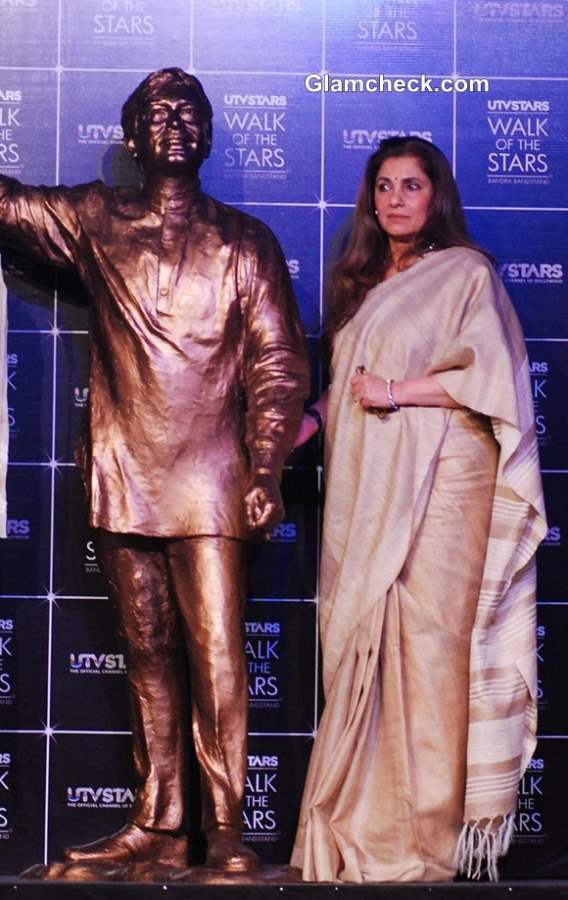 Dimple Kapadia Unveils Bronze Statue of Late Rajesh Khanna
He passed away on July 18, 2012 from health complications.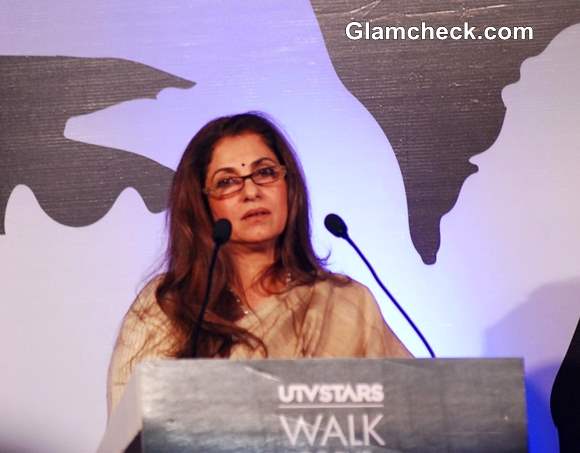 Dimple Kapadia at unveiling of  Bronze Statue of Late Rajesh Khanna
Several celebs came to pay their respects on the momentous occasion including Hema Malini and Jeetendra, Jackie Shroff, Farhan and Zoya Akhtar, Asha Parekh, Randhir Kapoor, Poonam Sinha, Rajiv Shukla, Rakesh Roshan, Rishi Kapoor, Zeenat Aman, Mithun Chakraborty, Honey Irani, Amar Singh and Anju Mahendru.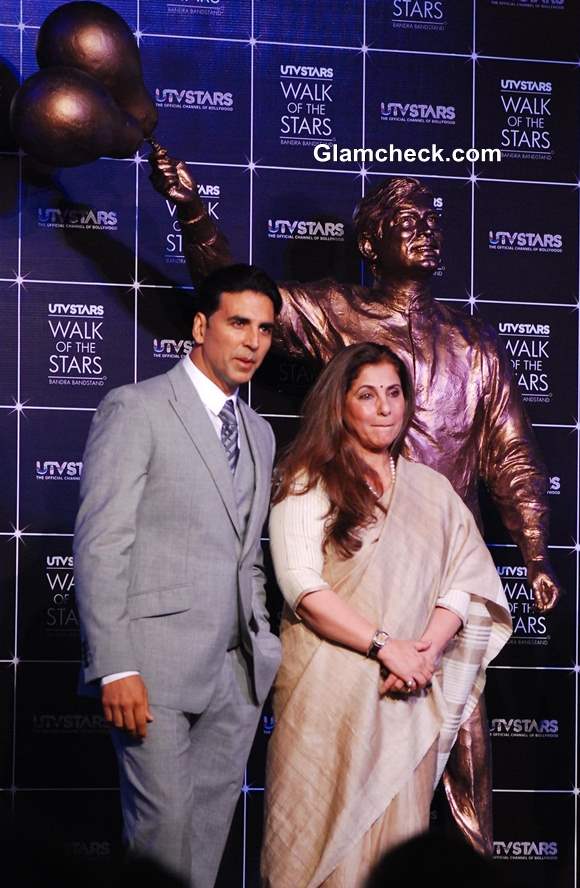 Dimple Kapadia and Akshay Kumar Unveil Bronze Statue of Late Rajesh Khanna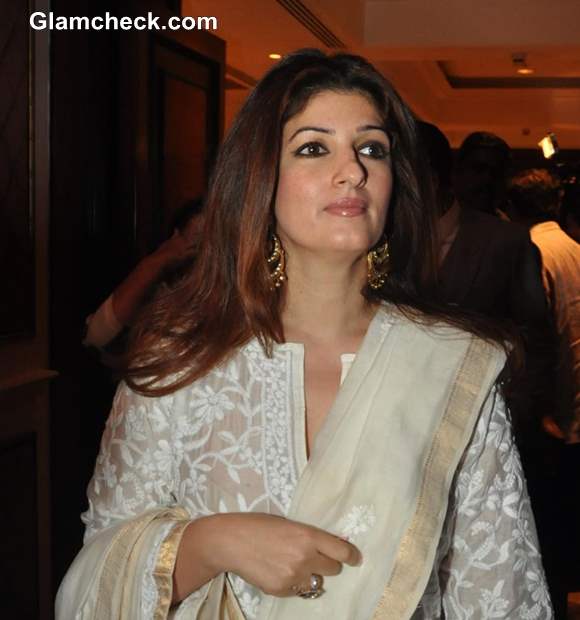 Twinkle Khanna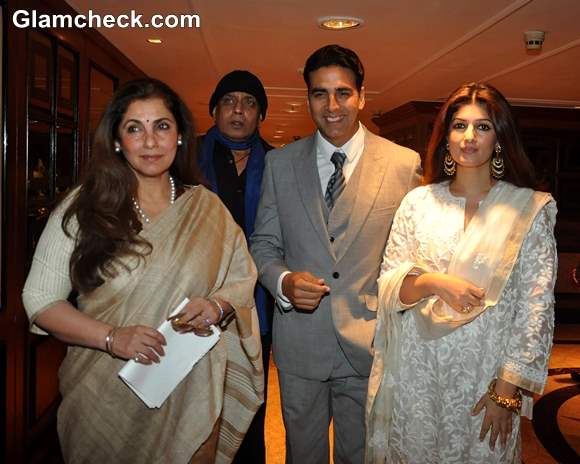 Unveiling of Bronze Statue of Late Rajesh Khanna
Image: IANS