Several gorgeous women made their way to the Retail Jeweller India Awards 2013 in Mumbai, India on August 10, their outfits even more lovely, hand-picked to highlight the individual wearer's particular charms. It was an exciting evening on the fashion front, especially since some of B-town's favourite fashionista's were in attendance. Bollywood actress Neha Dhupia, who has perhaps one of the most highly-tuned style senses in the industry, was a fashion-lover's delight.
Her Outfit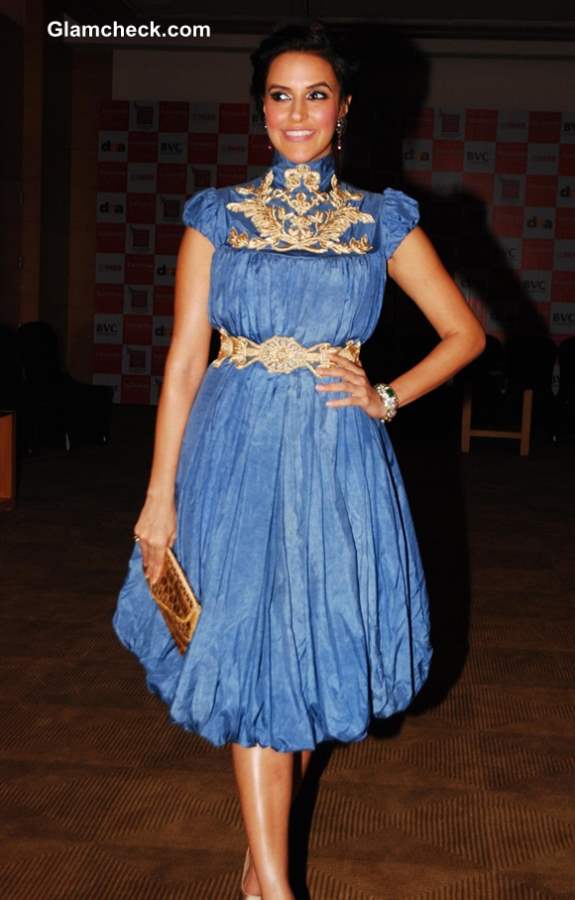 Neha Dhupia in Shantanu Goenka Blue Dress at Jeweller's Awards 2013
Borrowing one of designer Shantanu Goenka's elegantly festive numbers from way back in 2011, Neha scored high points all around. Her choice for the evening was a blue dress with a puffy skirt and bust, cinched in at the waist by an ornate gold belt. It also featured a high neckline which was embellished with floral gold embroidery that extended to the upper bust.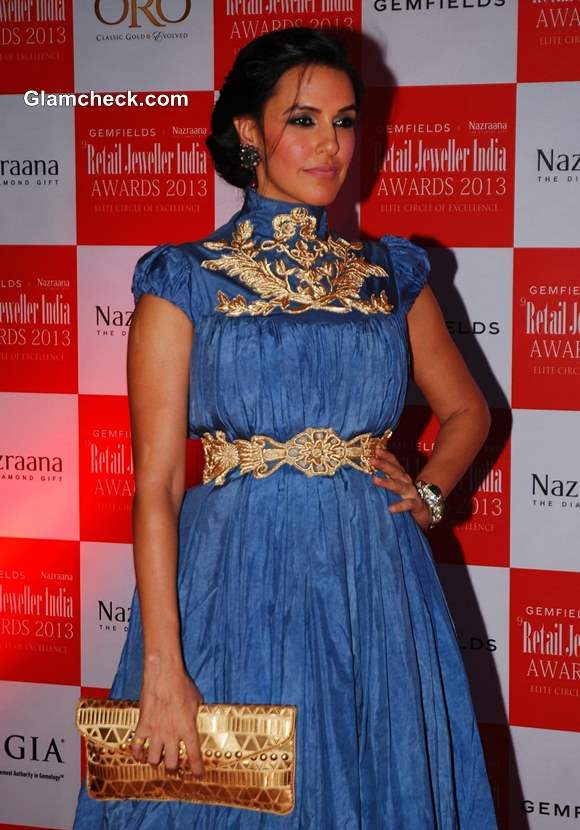 Neha Dhupia 2013 Jewellers Awards
We love the splashes of gold midst that sea of blue! And we're thankful that she takes chances with colorful ensembles on the red carpet too. Where else would we get to see such a vibrant dress in its element?
Her Accessories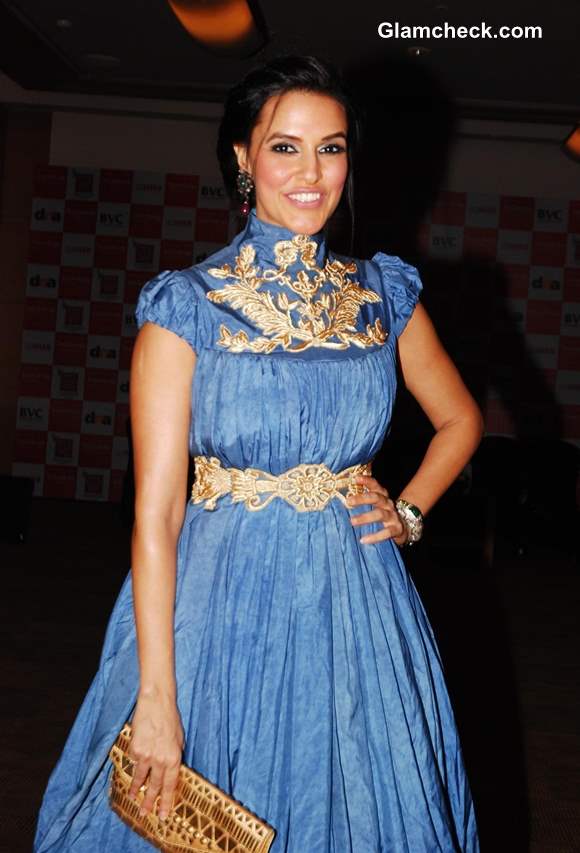 Neha Dhupia at Jewellers Awards 2013
Taking her cue from the gold on the dress, Neha matched the bulk of her accessories to that hue. Her gold peep-toes were a dream and her off-white clutch with gold geometric patterns was an interesting addition.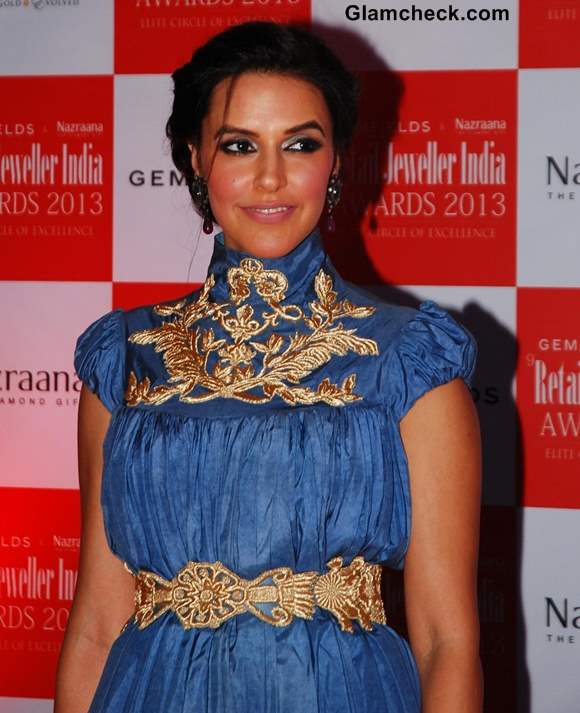 Neha Dhupia 2013
Of course, it wouldn't do to go totally matchy-matchy. A pair of elegant, almost-vintage silver dangle drop earrings and a chunky silver bracelet with an inset emerald provided that much-needed relief from what would otherwise have been a very uninspiring color co-ordination.
Hair and Makeup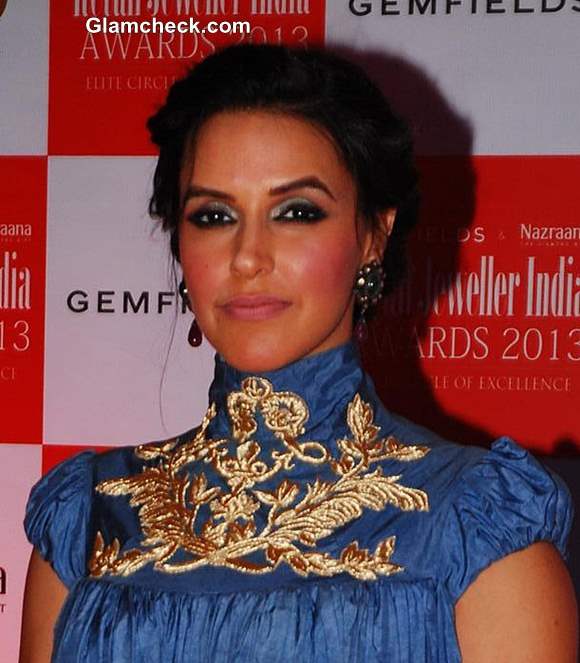 Neha Dhupia's  hairstyle makeup at Jewellers Awards 2013
She played on both the blue of her dress and the accents of green in her bling by enhancing her kohled and mascarraed eyes with a shimmery aquamarine shadow. The rest of her makeup was jut kisses of a natural pink on her lips and cheeks. A sophisticated but simple updo completed her look. 
Image: IANS