Kajol, star of super duper Bollywood blockbusters like Dilwale Dulhania Le Jayenge and Kuch Kuch Hota Hain, recently inaugurated Surya Child Care Hospital's expansion of 65 bedded Neonatal Intensive Care Unit (NICU) in Mumbai.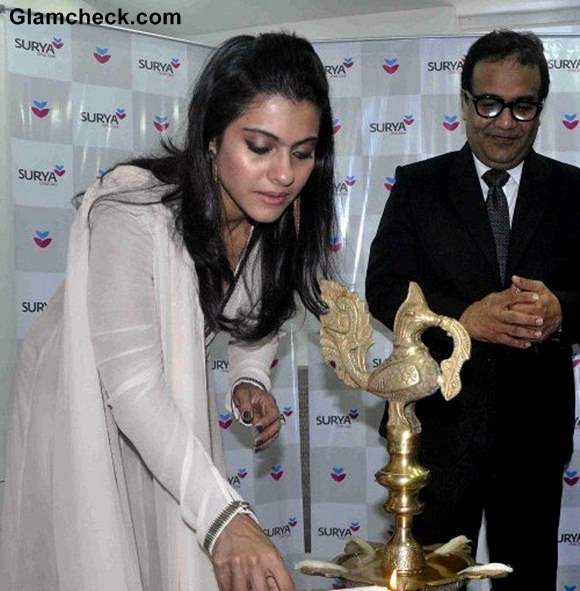 Kajol Inaugurates Surya Child Care Hospital's New Expansion in Mumbai
The actress arrived for the event dressed in a full sleeved anarkali. It was cream in color and featured a golden border and gold detailing on the neck area. Her hair was pulled back in a puff and left open. Gold earrings adorned her ears. The makeup also included a touch of gold – especially the cheek highlighter. The kohl rimmed eyes were done up in bronze eyeshadow. The lips sported a pinkish gold shade.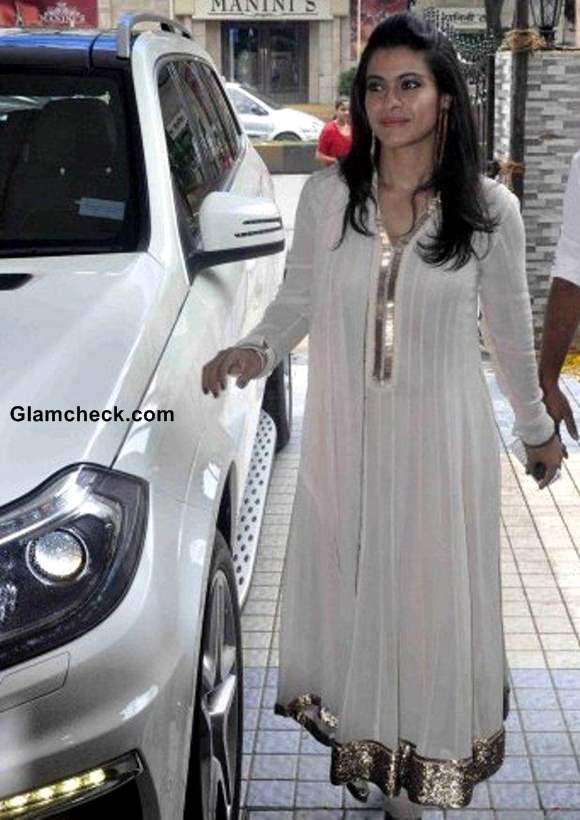 Kajol in White Anarkali Suit 2013
She expressed her concern over the health issues of newborn babies, many of whom are premature, and said there were not enough pediatric hospitals or beds in the country to address their medical conditions. The actress has two children of her own.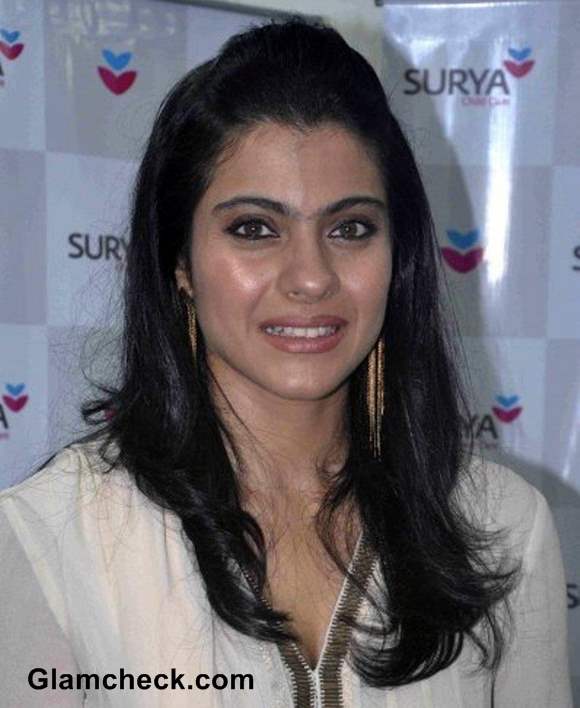 Kajol 2013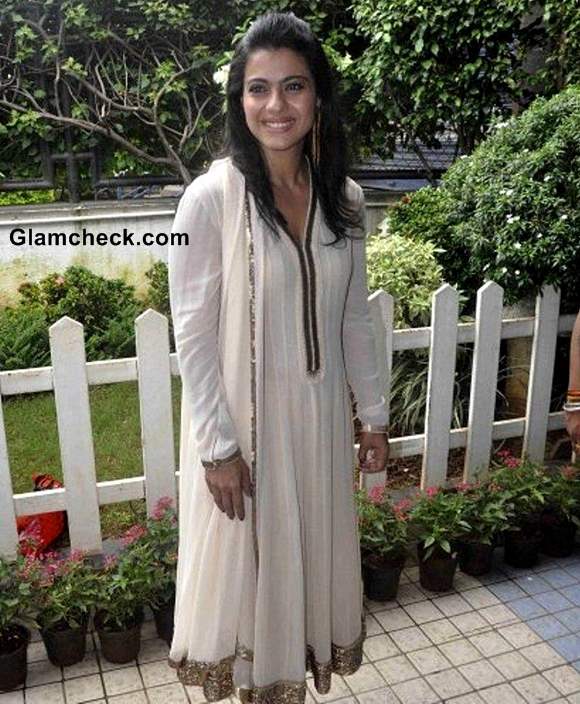 Kajol 2013 pictures
Image: IANS