Anubhav Sinha announced in Mumbai on August 17th that he had decided which film would be the first to release under his banner, Benaras Mediaworks. The lucky winner is "Warning", a 3D film and India's first under-water film ever, which will be released in the nation come September 27.
The press event at which he made his announcement was attended by the cast of the film who are all newcomers to the industry. Bollywood actors Santosh Barmola, Varun Sharma, Madhurima Tuli, Anubhav Sinha, Sumit Suri, Manjari Phadnis and Jitin Gulati looked happy and proud as they stood up on the dias with Anubhav while he interacted with the press. Gurmeett Singh, who debuts as a film-maker with Warning, was also present.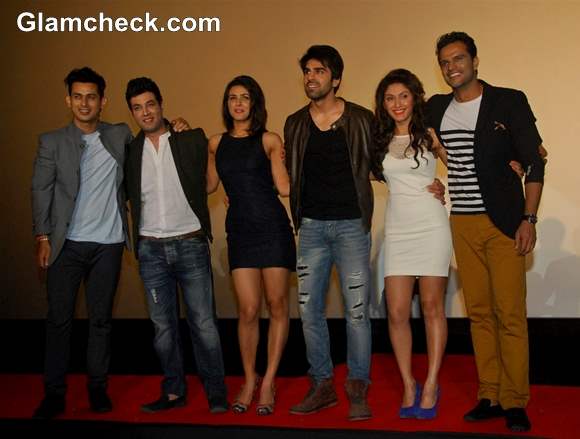 First Look and  Trailer of 3D Film 'Warning' Launched in Mumbai
The first look and trailer of the film was launched at the press meet too. It tells the story of 7 friends who, despite repeated warnings, venture into shark-infested waters and get trapped there, unable to return to their yacht and go home. Warning was shot in just 41 short days.
Anubhav's excitement was palpable as he spoke at the press meet. He said he was thrilled to be working as a producer for the first time (along with Sunil Lalla and Parag Sanghavi) and even more ecstatic that the film was being released by his very own production house.
The film is an adventure on many fronts – it's the first underwater film in India, so many young actors are making their debut with this movie and even the director and producer are newbies. Here's hoping that it will be quite the experience for audiences too. 
Image: IANS