Designer Payal Singhal displayed her creations entitled Char Bagh as part of the Debarun show at the Lakme Fashion Week Winter/ Festive 2013 at the Grand Hyatt in Mumbai, India on August 23.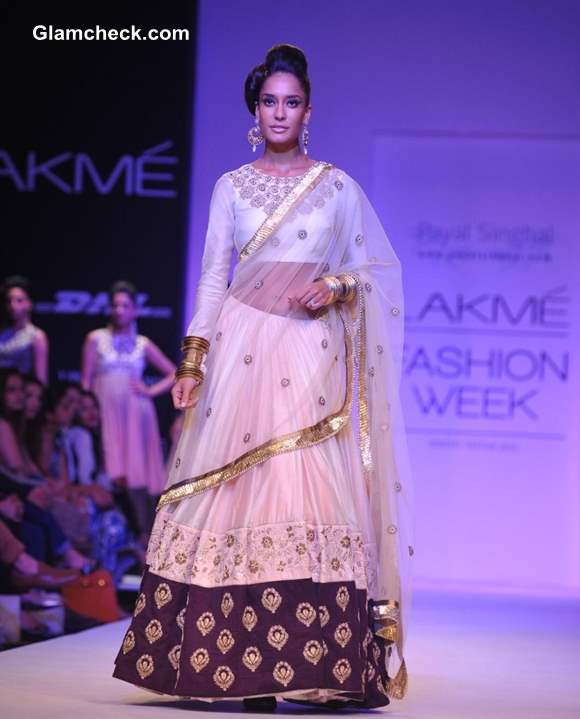 Lisa Hayden Show Stopper for Payal Singhal at LFW 2013
Payal's collection was inspired by the Char Bagh or the four gardens of Persia, modern-day Iran. She translated perfectly the beauty and architecture of the gardens into outfits that brimmed over with grace and royalty. Contrary to what was expected, Payal chose a monochrome palette with just a few pops of very subtle color here and there.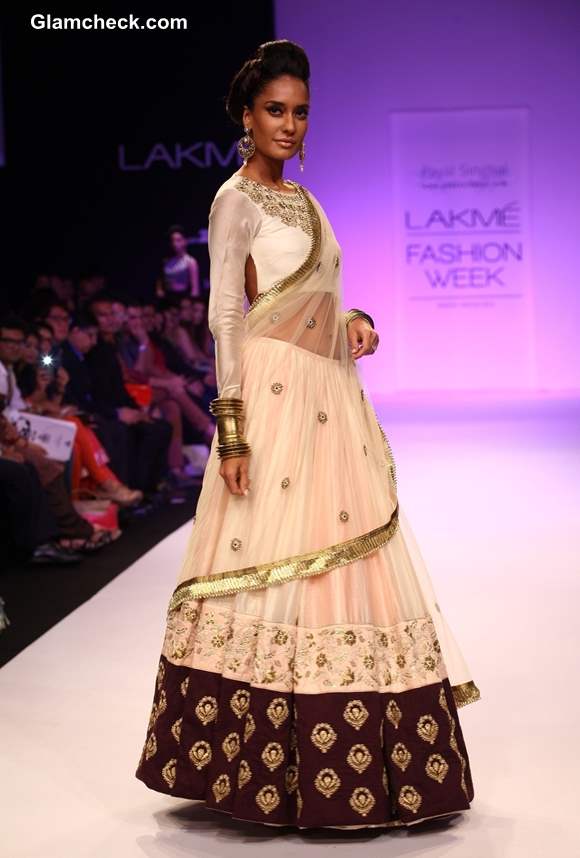 Lisa Hayden for Payal Singhal at LFW 2013
The idea of primarily using grey, nude, gold, white, black and off-white was a good one since it both simplified the outfits as well as highlighted the ingenuity of the designs and prints.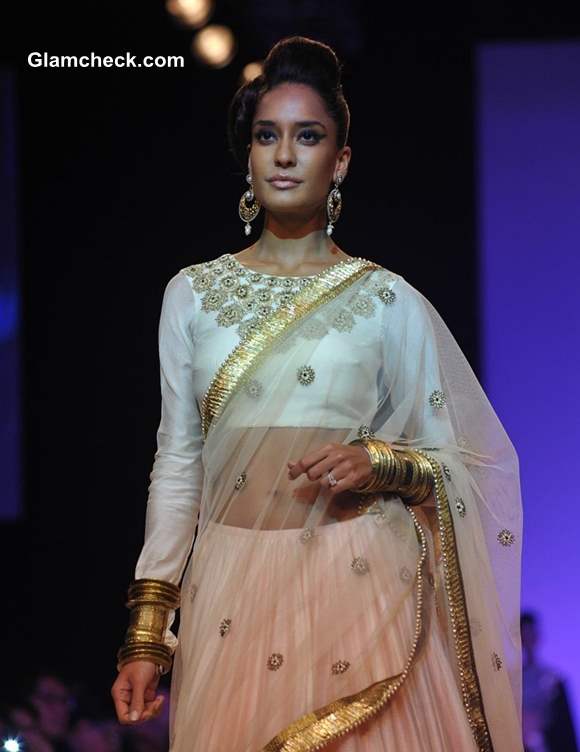 LFW 2013 Lisa Hayden for Payal Singhal
Cropped tops and pants, contemporary sarees and lehenga cholis reflected both the floral themes and geometry of the Char Bagh.
Bollywood actress Lisa Hayden walked the ramp for Payal, modelling one of the most stunning outfits from the collection. She wore a blush lehenga choli, the hemline of the lehenga a deep maroon and embellished with gold embroidery.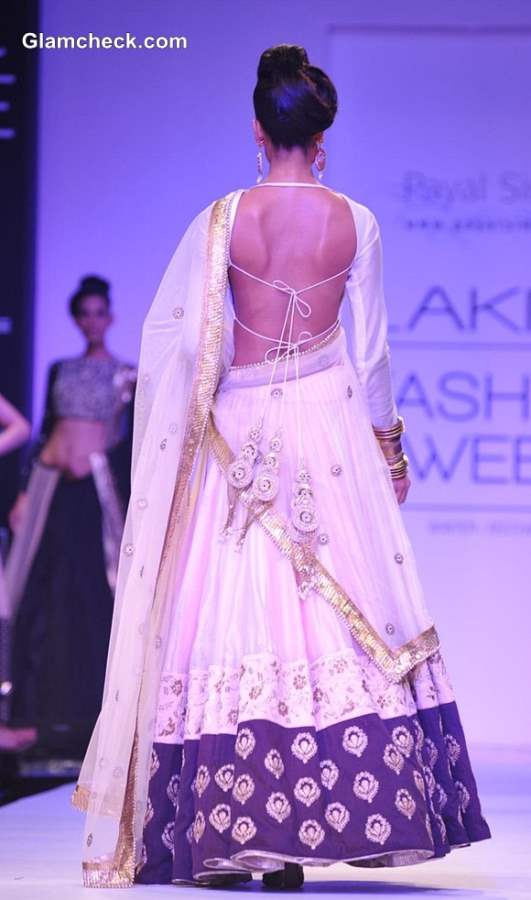 Lisa Hayden at LFW 2013
The backless choli was high-necked and full-sleeved with similar gold embroidery making a statement on the neckline.
The sheer net dupatta of this ensemble was really quite lovely too with its gold border and subtle gold embroidery.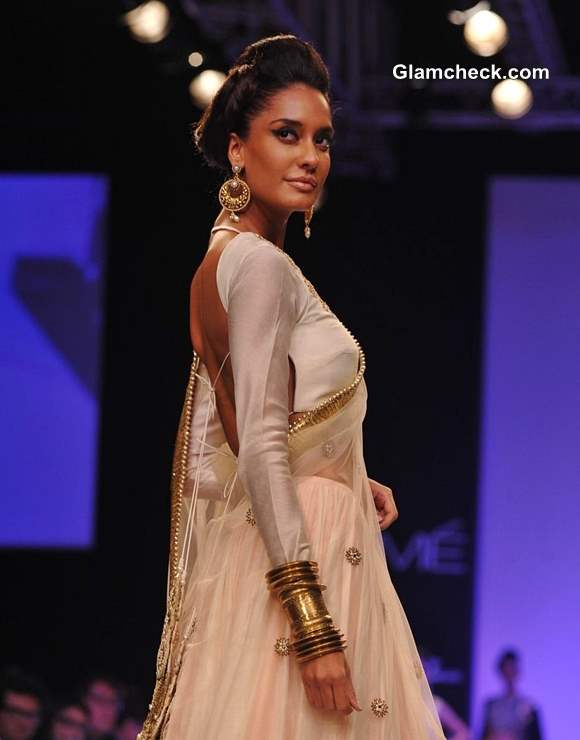 LFW 2013 Lisa Hayden Show Stopper for Payal Singhal
Gold earring and a thick cuff bracelet – both with highly ethnic vibes – accessorised her runway look while cat's eye makeup and a dramatic updo added the perfect finishing touches.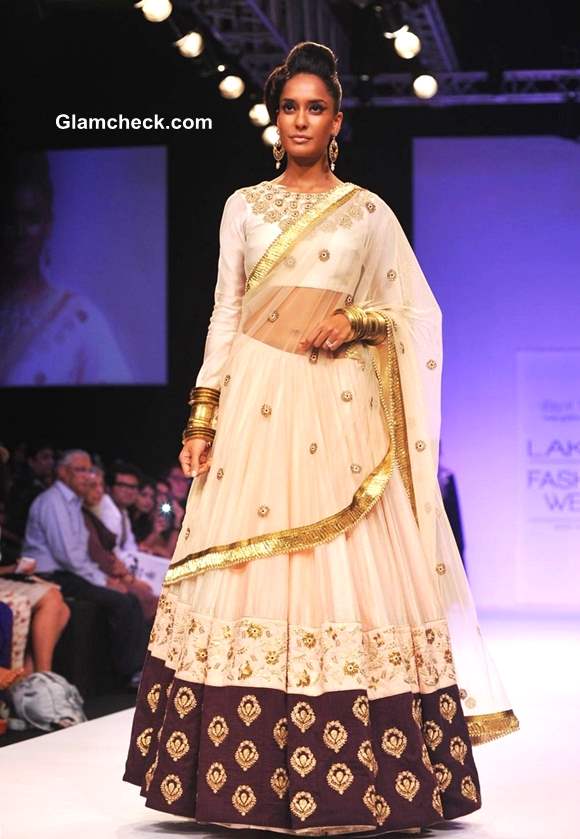 Lisa Hayden LFW 2013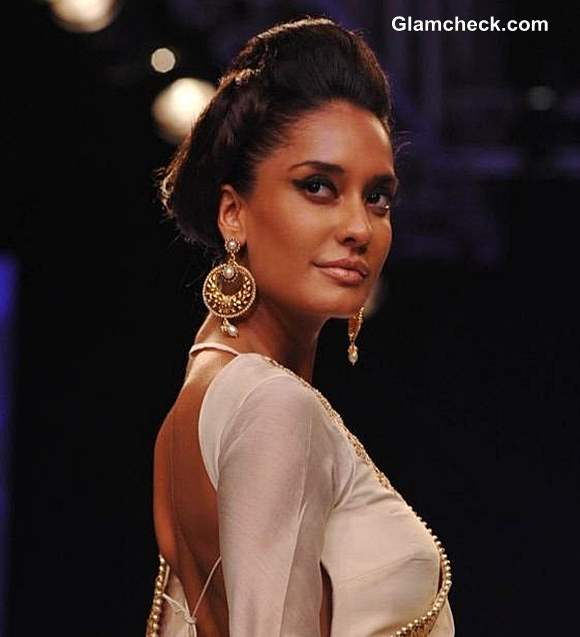 2013 Lisa Hayden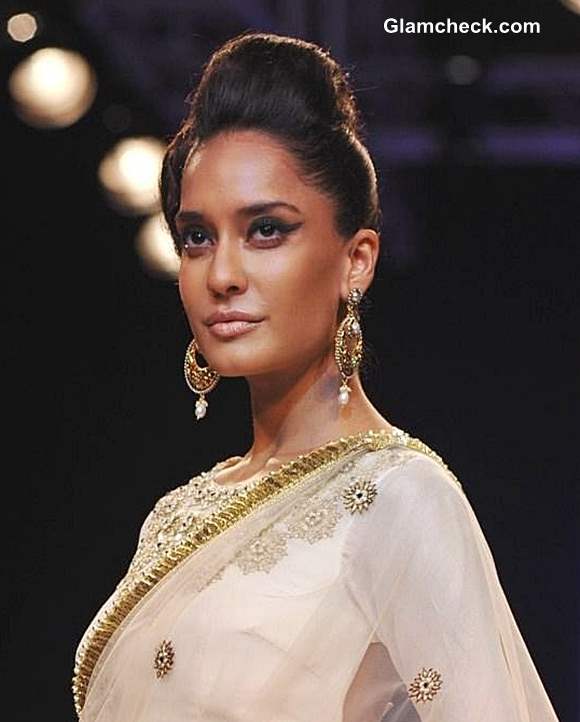 LFW 2013 winter festive Lisa Hayden
Image: IANS