Bollywood actress Sonam Kapoor joined a silent protest at Jogger's Park in Mumbai, India on August 25 against the gangrape of a photojournalist in the city earlier that week.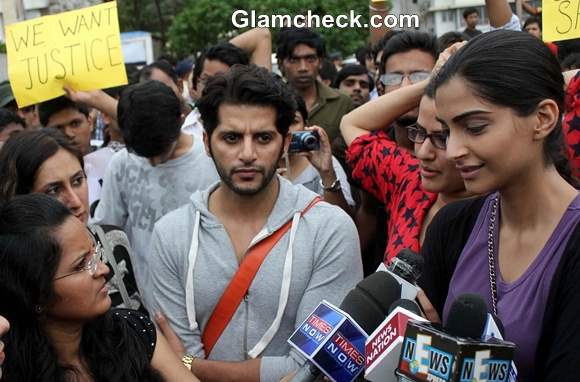 Sonam Kapoor Joins in Silent Protest against Mumbai Gangrape
The young photojournalist was in the heart of Mumbai on assignment with a male colleague a few days ago at an abandoned textile mill. The rapists, five in all, beat up her friend and raped her repeatedly for hours.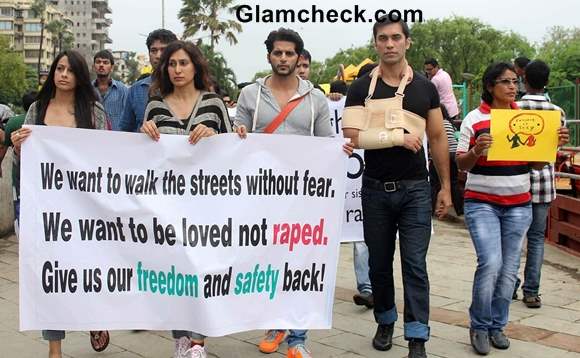 Silent Protest against Mumbai Gangrape
All five has since been arrested but that is hardly enough. Rapists in India know that they can get away with their crime so they continue violating women and destroying their lives. After all, what's a comfortable 5 to 10 year jail sentence (often much shorter) to them? The government is essentially paying to house and feed them, a rather comfy 'punishment' for a crime so heinous.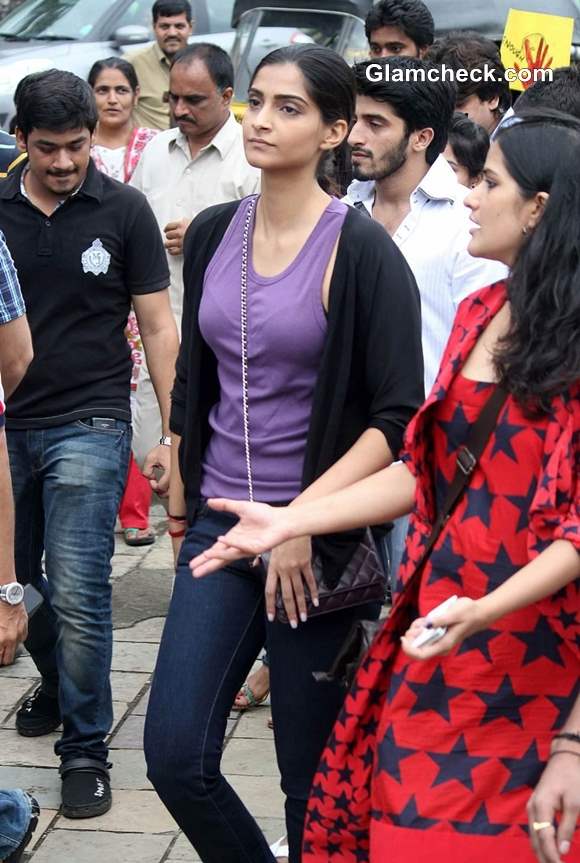 Sonam Kapoor in Silent Protest against Mumbai Gangrape
After the well-publicised rape of the Delhi gang-rape victim in December 2012, protestors across the country have been rising in outrage and demanding stricter laws with harsher punishments. A staggering number of people are all for hanging.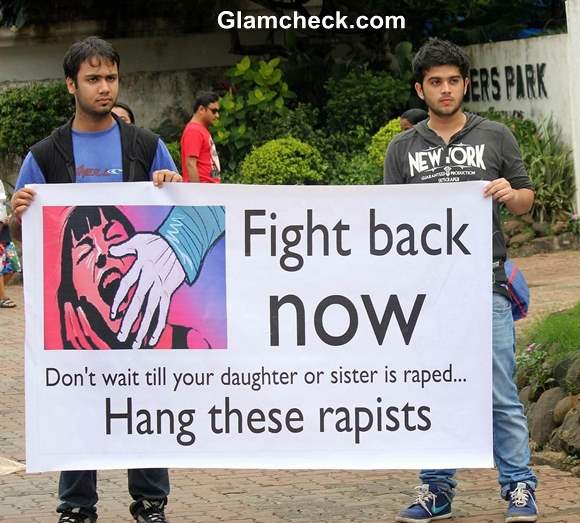 Silent Protest against Mumbai Gangrape
Other celebs also participated in the rally including Sona Mahaputra, Kushaal Punjabi, Dilip Tahil, Karanveer Bohra with wife Teejay Sidhu, Reshma D'Souza and Aparnaa Bajpai. Politician Baba Siddiqui was also in attendance.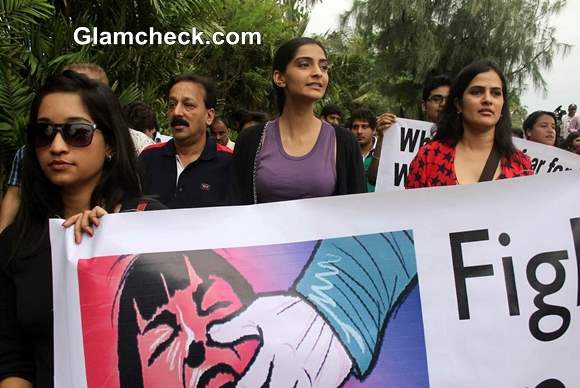 Sonam Kapoor Joins in Silent Protest against Gangrape
On news of the rape breaking, many celebs took to Twitter to express their outrage. Sonam herself had tweeted that she was ashamed that something like that could happen in her city. Film-maker Karan Johar mirrored her emotions, adding that he also felt helpless. Shahrukh Khan wrote what everyone has been thinking – that the laws obviously need to change but also that the mindset of the people needs to change.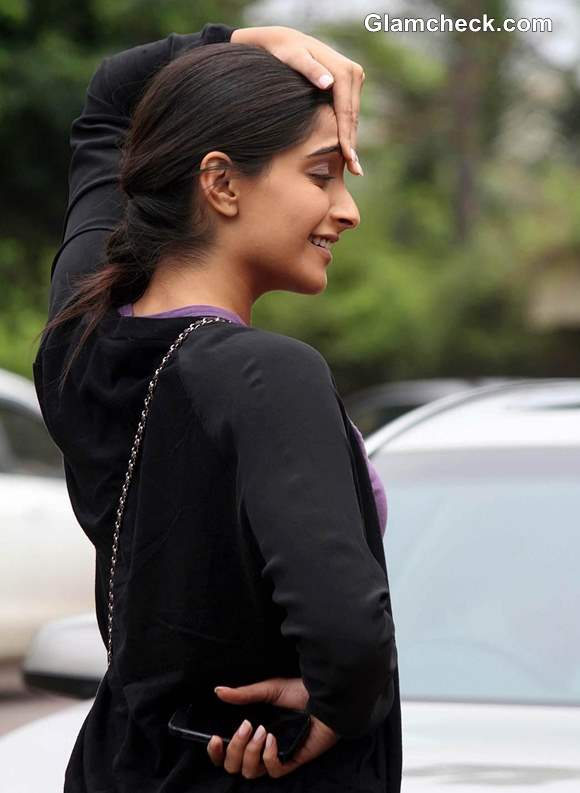 Sonam Kapoor
Similar protests were held in New Delhi and Kolkatta demanding justice for the victim. 
Image: IANS