There's a lot of hard work and even more fun that goes into making a movie. Long days, long nights, thousands of lines to rehearse, hundreds of takes, bad weather, moody crews, technical issues, accidents, camaraderie, relationships, costume issues and a million other little things over several months result in the two to three hour movie that we watch on a lazy afternoon. It's an interesting process and the cast of the upcoming movie Satyagraha thought it would be a good idea to put the story behind the making of the film out there in book form, just a few days before the premiere.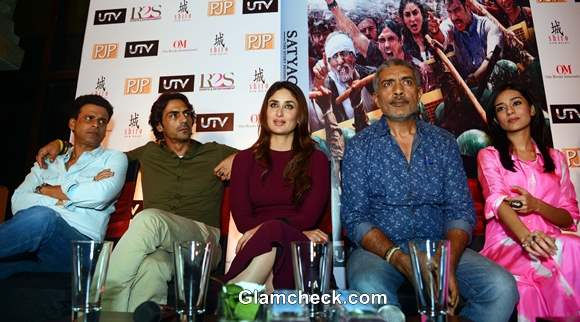 Cast of 'Satyagraha' Launched Behind-the-Scenes Book
Bollywood actors Arjun Rampal, Kareena Kapoor Khan and Amrita Rao along with director Prakash Jha and the book's author Pooja Verma launched "Satyagraha: The story Behind Revolution" in New Delhi, India on August 27. The main protagonists, Amitabh Bachchan and Ajay Devgan, were conspicuous by their absence.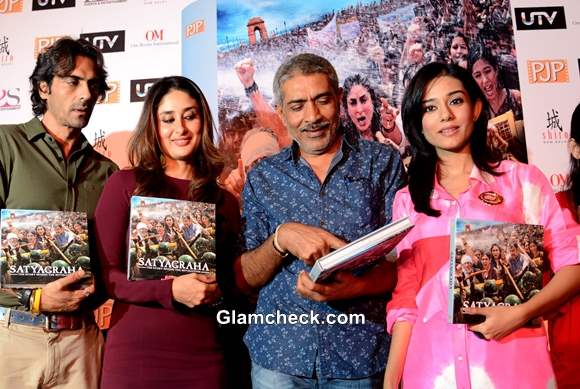 Cast of 'Satyagraha' Launch Behind-the-Scenes Book
Although the film has a serious storyline that tackles heavy issues like contemporary politics, a disgruntled nation and a father-son relationship, Pooja said that the book would be an easy read. It would, she said, take a trip back in time and reveal an intimate tale of the troubles and laughter of the people involved in Satyagraha. However, it's not totally lacking in profundity. Since the film will raise some questions, she has addressed some of them in the book but still on a lighter vein.  
Boasting a star cast, the film is one of the most-awaited of the year and we'd definitely like an inside look. The book will be available in stores from September 1 onwards at the rate of Rs 995/-.
Meanwhile, if you consider yourself 'not the reading type', get set to watch the film releasing this Friday, August 30.
Image: IANS