One of the biggest Punjabi movies ever was released on August 30 and the cast and crew of the film came together for a special press meet just prior to the release at the DT Cinema in New Delhi, India. We're talking about the much-awaited comedy "Jatt Airways" which boasts a cast of comedians including Jaswinder Bhalla, Binnu Dhillon, Alfaaz, Tulip Joshi, Smriti Khanna, Rana Jung Bahadur, Padam Bhola, Karamjit Anmol and B. N. Sharma.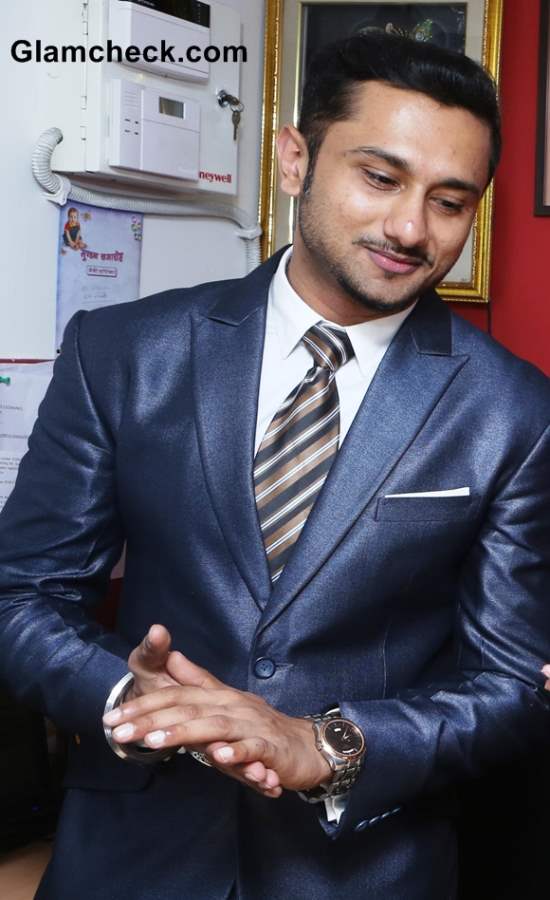 Yo Yo Honey Singh at 'Jatt Airways' Press Meet in New Delhi
Based on a story by Rajan Aggarwal, Jatt Airways tells the tale of two brothers (portrayed by Alfaaz and Padam) who decide that they will only marry two sisters so they can all live in the same house. Their search ends, or so they think, when they meet Tulip and Smriti. However, the young girls have heard plenty of stories about the boys' shenanigans so they hate the fellows on sight. The movie is all about how they grow to like each other, with a murder thrown in along the way too just to mix things up a bit.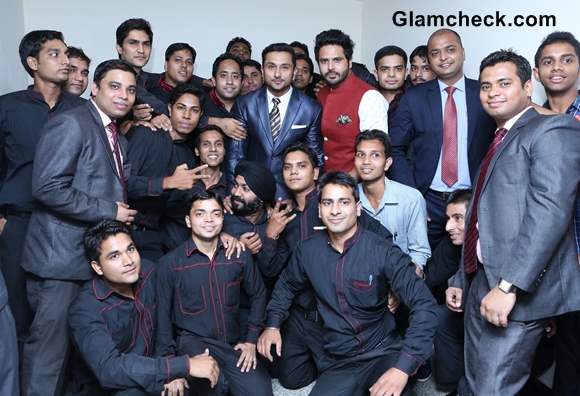 Yo Yo Honey Singh at 'Jatt Airways' Press Meet
It's a pretty old story but told in a Punjabi setting with comedy a strong element throughout, which is why producers Sumit Goyal and Anil Garg and director Harjit Ricky think it will do well. Plus, it has the kind of vibe which will greatly appeal to the younger crowd.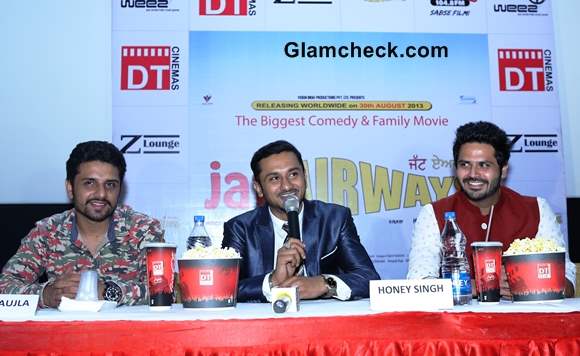 Yo Yo Honey Singh at 'Jatt Airways' movie Press Meet
A soundtrack featuring melodious tunes sung by Sonu Nigam, Yo Yo, Alfaaz, Mamta Sharma, Dolly and Master Saleem will form the backdrop for two hours and twenty-two minutes of laughter, high jinks, crime and drama, all in a Punjabi dialect. 
Image: IANS