Director of event management company Celebrity Locker – Kedhar Gawde, and actors Manish Paul and Dia Mirza jetted to Durban in South Africa on September 5, a day ahead of SAIFTA (South African Indian Film And Television Awards) for a pre-SAIFTA press conference in the capital city.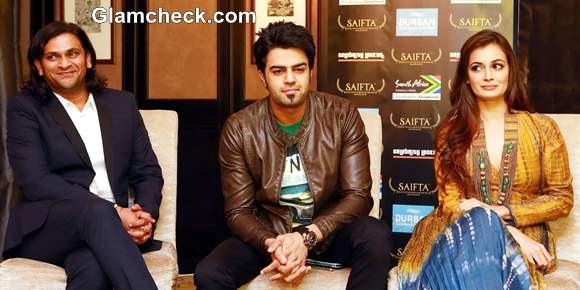 SAIFTA press conference in Durban South Africa 2013
Bollywood and television celebrities are already packing their bags and many have reportedly departed for South Africa to participate in the awards function. Priyanka Chopra left early too, just one day prior to the release of her much-awaited film Zanjeer. Actor Tushaar Kapoor also joined other B-town celebs a few days before the awards show including John Abraham, Preeti Desai and Abhay Deol.
This is the first edition of SAIFTA which promises to deliver Bollywood style entertainment midst a wild and picturesque South African backdrop. The aim of the SAIFTAs is for the two countries to form a cross cultural exchange which will allow the sharing of talent and ideas in addition to boosting tourism. The film industry of both countries in particular will promote locations for filming, which will further effect the influx of tourists.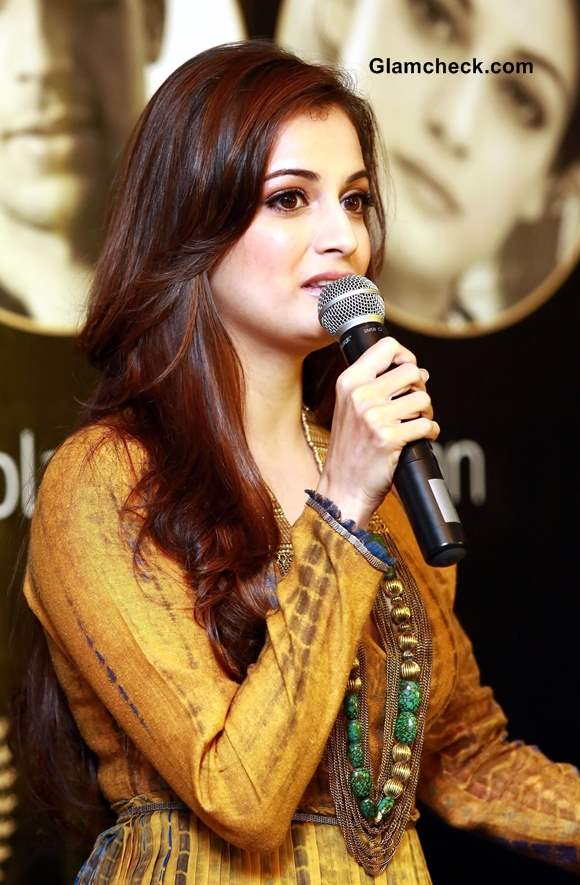 Dia Mirza for South African Indian Film and Television Awards 2013
We think it's a great idea and if the promotional events that have led up to SAIFTA are anything to go by the main event is going to be an extravaganza of color, lights, culture and glamour.
Other celebs at the pre-SAIFTA press conference included director Mukesh Bhatt, and actors Siddharth Malhotra and Ranveer Singh.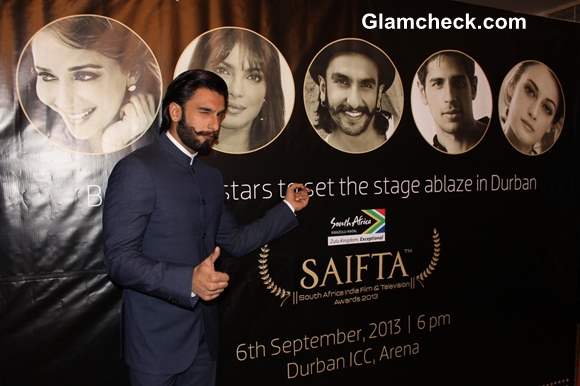 South African Indian Film and Television Awards 2013
The SAIFTAs will be held in Durban at 6 pm, hosted by Dia and filmmaker Karan Johar. It will be attended by South African celebs and dignitaries as well as the who's who of Bollywood. Several celebs will also be performing that evening, not unlike the awards shows held on Indian soil. 
Image: IANS