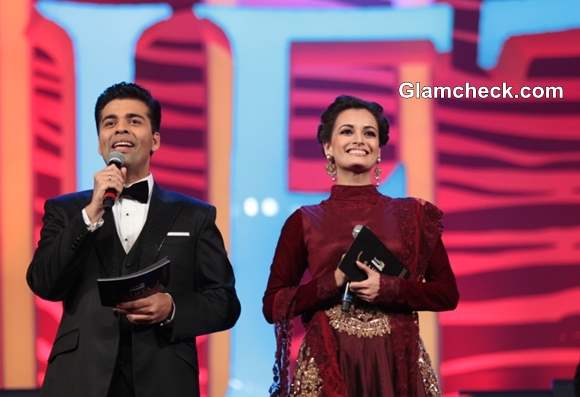 Karan Johar and Dia Mirza hosting at SAIFTA
The South African India Film and Television Awards which were recently held in Durban saw a lot of fanfare and celebrity performances apart from the ceremony of "giving and receiving" awards. The event was hosted by director-producer Karan Johar and actress Dia Mirza.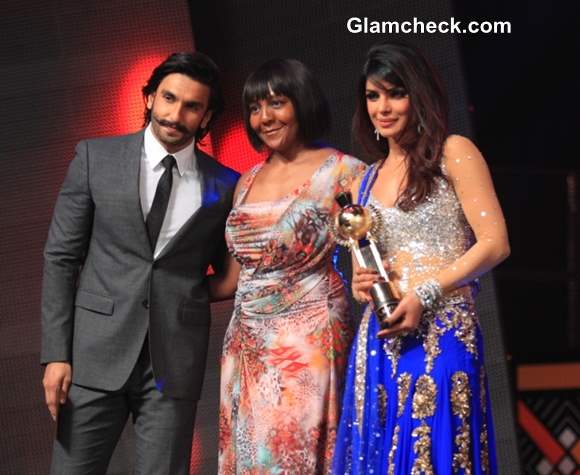 Priyanka Chopra receiving Lead Actor Female Film India by Ranveer Singh, Ndeleka Mandela at SAIFTA Award Ceremony
On line up were brilliant displays by big Bollywood stars like Priyanka Chopra, who incidentally also received the Lead Actor Female Film India award for splendidly playing the role of an autistic girl in Barfi – which was handed over to her by actor Ranvir Singh and Ndileka Mandela.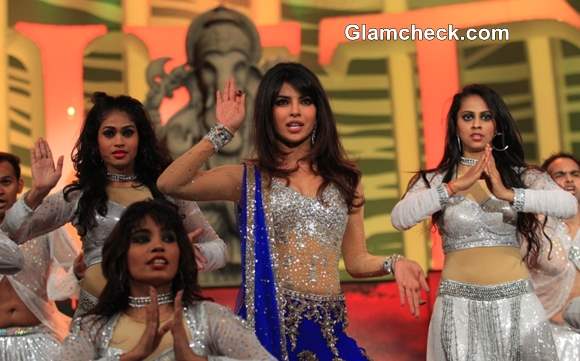 Priyanka Chopra performing at SAIFTA Award Ceremony
Ndileka Mandela also took the special Madiba award on the behalf of her grandfather Nelson Mandela.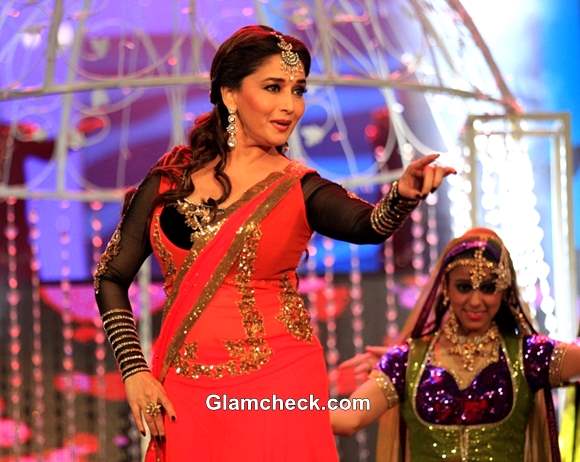 Madhuri Dixit performing at the SAIFTA Award ceremony
The piece de resistance was of course put up by superstar Madhuri Dixit. She looked beautiful in a red and black ensemble during her dance performance, which saw a rendition of the popular "Ghagra" number from Yeh Jawaani Hain Deewani.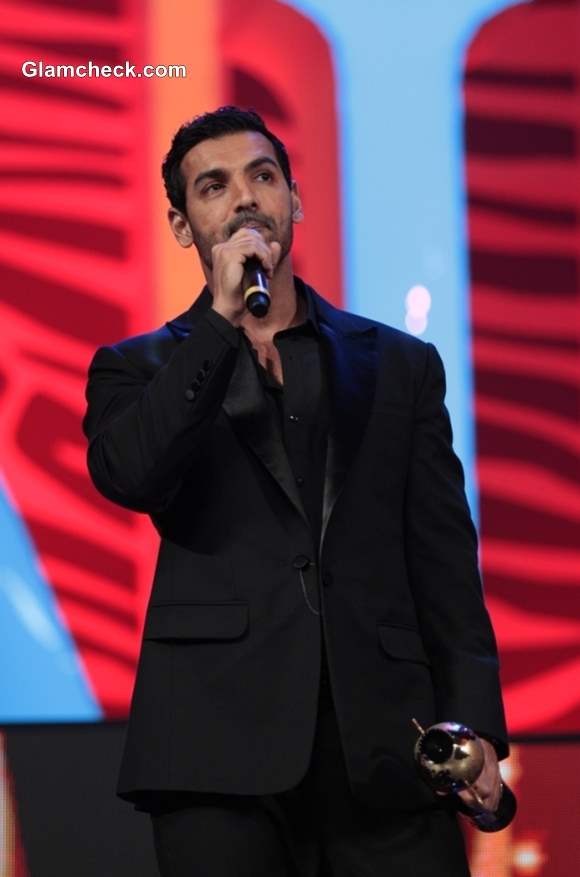 John Abrahm receiving youth of the Icon Award at SAIFTA Award ceremony
John Abraham looked dapper, in his black suit, while receiving the youth of the Icon Award.
Hottie and female eye candy Siddharth Malhotra put up a rocking performance and also won an award at the event.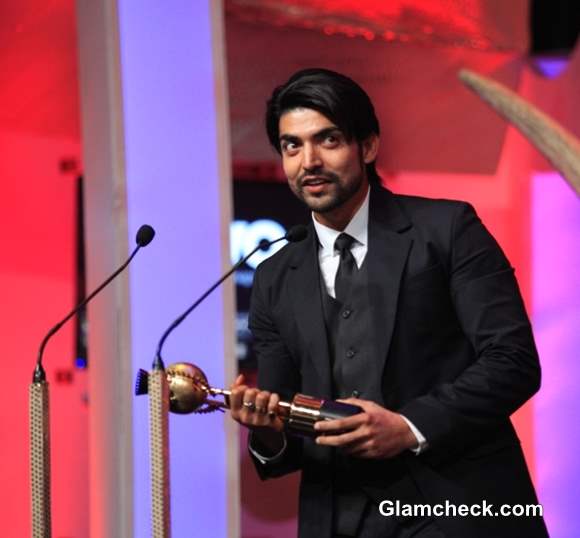 Gurmeet Chowdhary receiving the best television actor at the SAIFTA award ceremony
Apart from Bollywood stars, we saw a lot of celebrities from the world of Indian Television – as they were also felicitated at this function. Telly star Sanjeeda Sheikh put up quite a riveting show that highlighted her dancing skills. There were also musical pieces, such as the resonating display showcased by singer Shalmali Kholgade.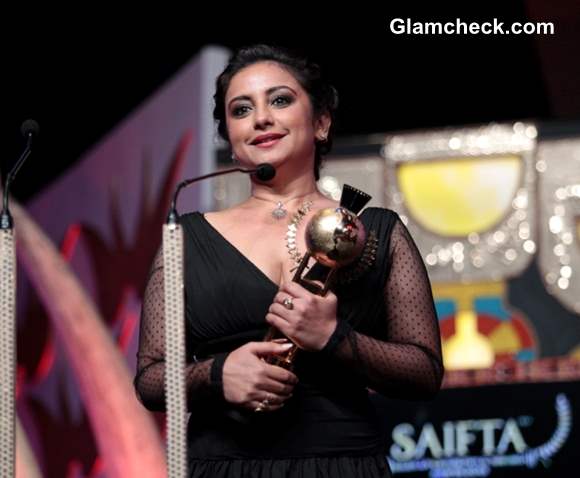 Divya Dutta receiving Best Supporting Actor at the SAIFTA award ceremony
South African film and TV industry personalities were also honoured with awards at the gala.
Mumbai-based event management company Celebrity Locker organized the SAIFTA awards in collaboration with the Kwa Zulu-Natal Department of Economic Development and Tourism of Durban. The award show and the related events were focussed on enhancing the cultural exchange between the Indian and South African entertainment industry. The SAIFTA Awards brought the best of the film and television industry under one roof, and was quite a glittering affair.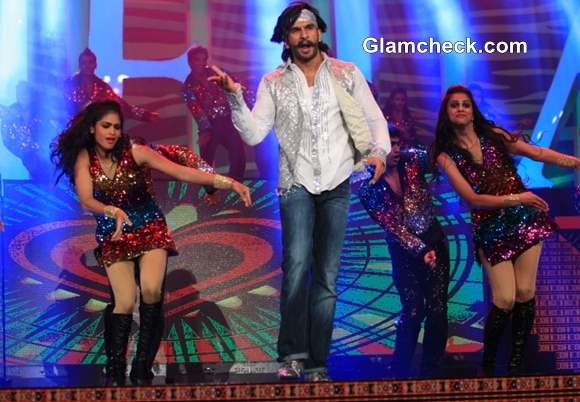 Ranvir Singh performing at the SAIFTA award ceremony
Image: Indian Photo Agency