Bollywood actors Ranbir Kapoor and Neetu Kapoor promoted their upcoming film "Besharam" on the sets of Kaun Banega Crorepati, Season 7 in Mumbai's Filmcity on September 7th.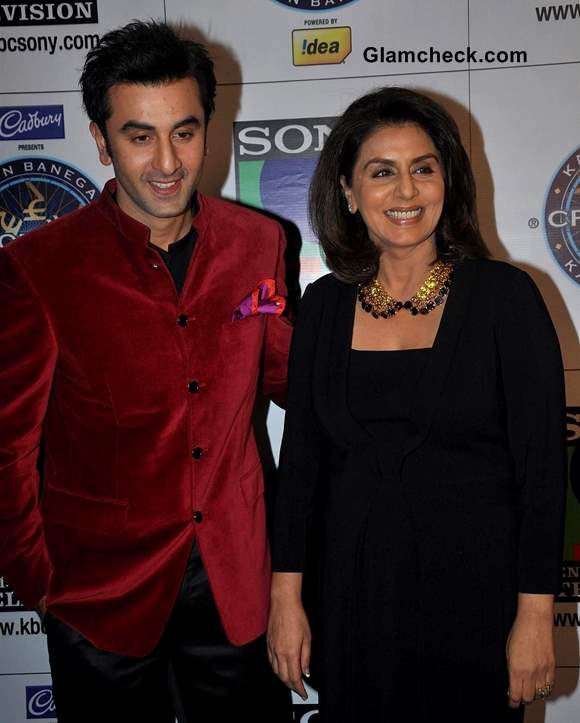 Ranbir Neetu Kapoor on KBC 7 to Promote 'Besharam'
KBC host Amitabh Bachchan was elated to have the mother-son duo on his show. He tweeted before shooting had begun that he was in makeup and really looking forward to having both the past and the present on KBC that evening.
Post the shoot, he tweeted that there were far too many high points from the evening to tweet them all. But no worries, we'll bring you the highlights right here.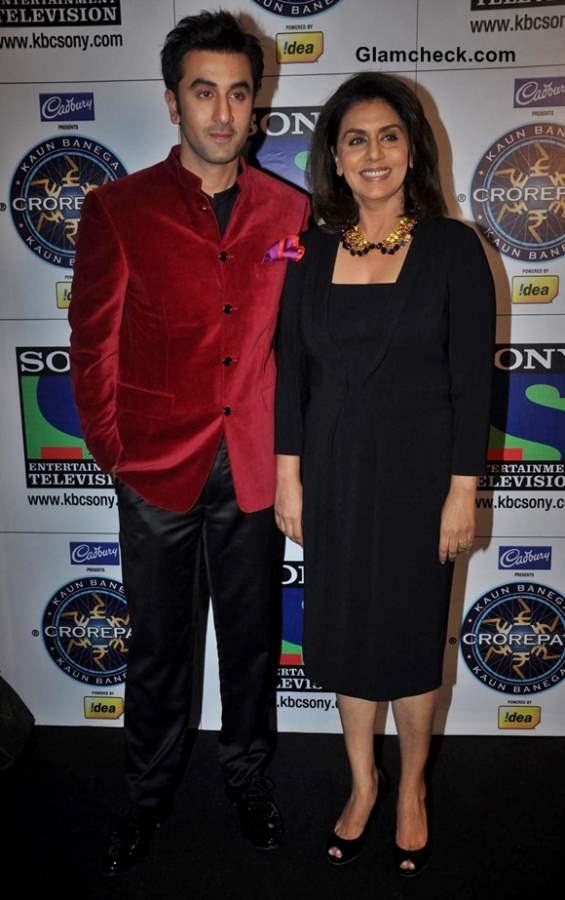 Ranbir Neetu Kapoor Promote 'Besharam'
Amitabh and Neetu danced to Saara Zamaana  – a song whose popularity was at its peak in, ahem, the older couple's time, but reigns high on Indian dance charts even today. Ranbir kept his place in the hot seat and let his mum have the spotlight. But that didn't stop him from reclaiming it completely later on.
He too got a chance to show off his moves as he shimmied to the song Badtameez Dil from his latest film Yeh Jawaani Hai Deewani. Several lucky ladies from the audience joined him on stage and imitated his steps. That was undoubtedly one of the most exciting moments of the evening, for those young female fans anyway.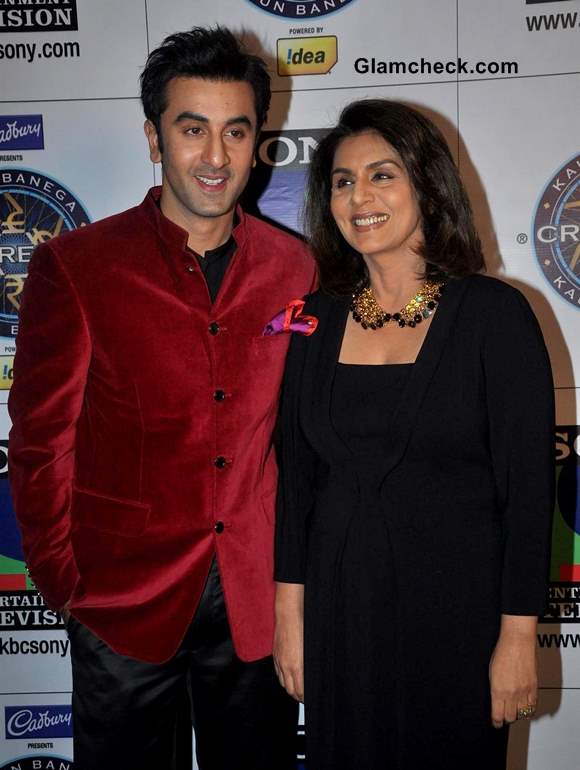 Ranbir and Neetu Kapoor on KBC 7 to Promote 'Besharam'
Although the atmosphere was one of playfulness and reminiscence, the mother-son duo were also getting some seriously good charity work done. The money they earned in the hot seat midst their banter and masti, which was considerable, went to CCDT – a non-profit organisation that works toward the betterment of orphans' lives. We won't ruin it for you by telling you how much they won. Catch the next episode of KBC7 to find out. 
Image: IANS