Many Bollywood celebs from actors and singers to directors and producers have been to famous and very public Ganpati mandals since the beginning of Ganesh Chaturthi on September 9 to offer prayers.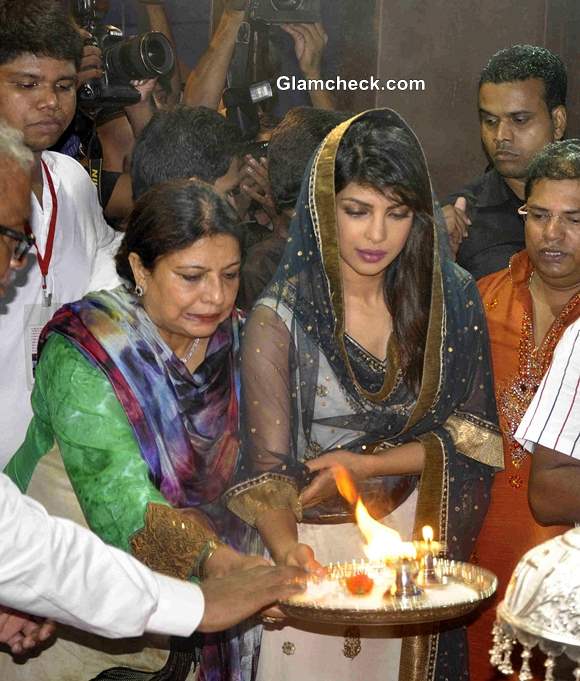 Priyanka Chopra Offers Prayers at Andheri Cha Raja 2013
Actress Priyanka Chopra was next to do so. She went to the popular Andhericha Raja in Mumbai, India on September 14, 2013 with her mother Madhu Chopra to do an aarti and ask for the blessings of Lord Ganesh.
The multi-faceted star will next be seen in Krrish 3 opposite Hrithik Roshan. We're guessing she offered prayers for the film's success but also for her father who passed away earlier this year.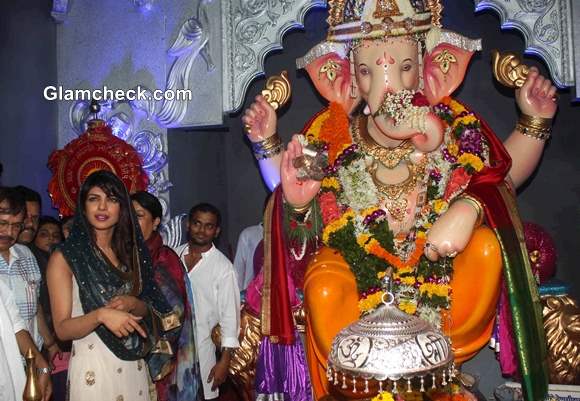 Priyanka Chopra  with mother at Andheri Cha Raja 2013
PC kept her look for the event simple, choosing a white salwar kameez, draping the gold-bordered blue dupatta over her head.
Although followed and photographed relentlessly by the media during their visit, she and her mum just performed the aarti quietly and left without posing for photos .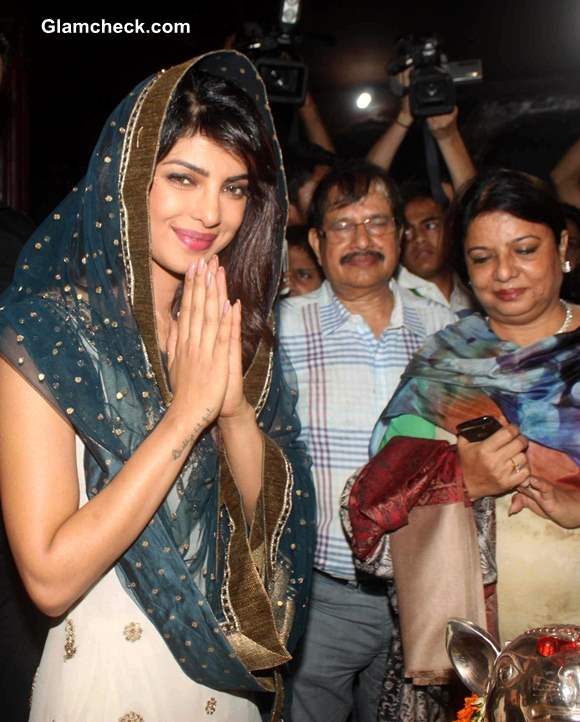 Priyanka Chopra  2013 at Andheri Cha Raja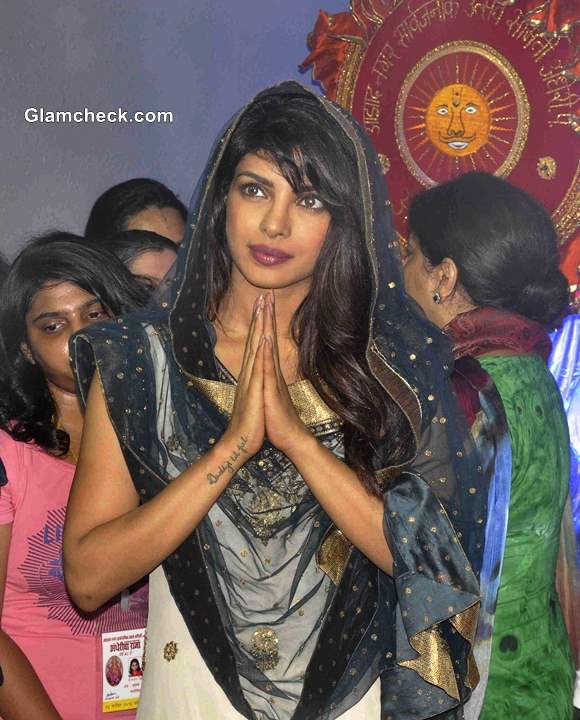 Priyanka Chopra at Andheri Cha Raja 2013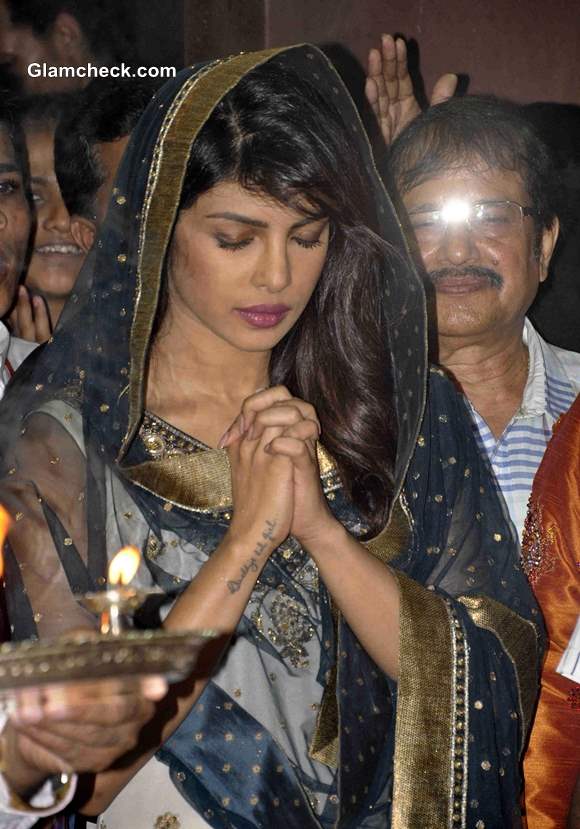 Priyanka Chopra at Andheri Cha Raja 2013 Pictures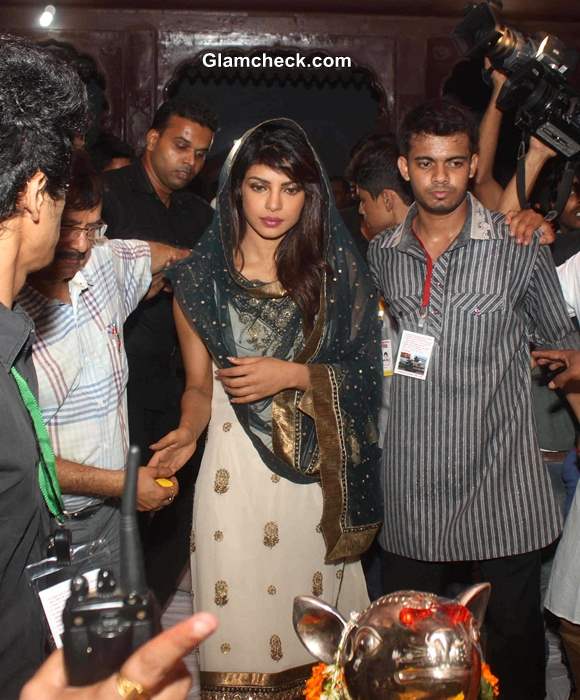 Priyanka Chopra Offers Prayers  Andheri Cha Raja 2013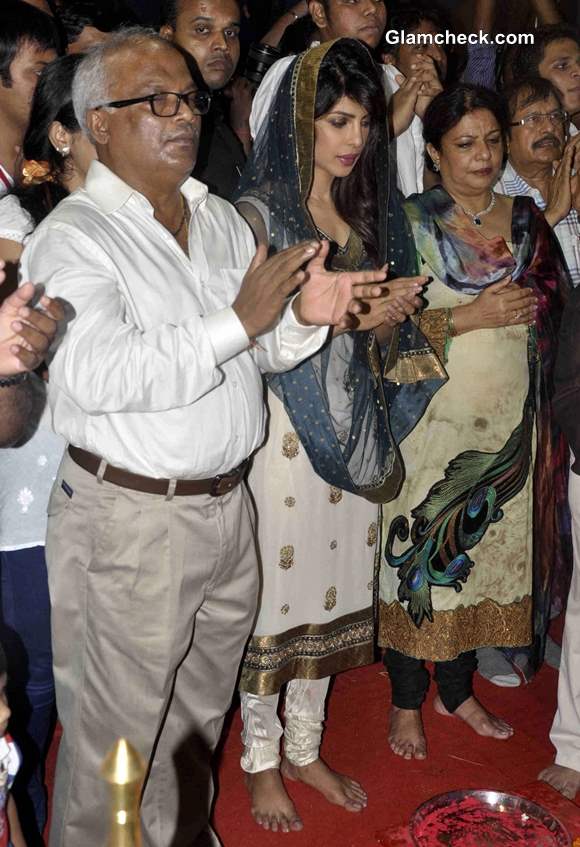 Priyanka Chopra Prayers at Andheri Cha Raja 2013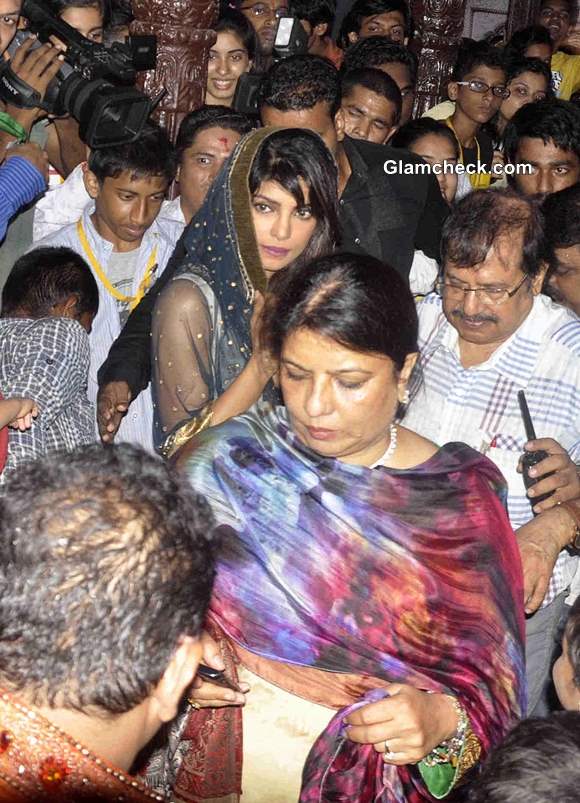 Priyanka Chopra visits Andheri Cha Raja 2013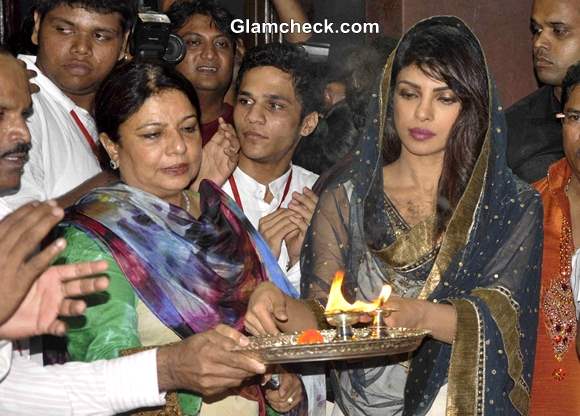 Priyanka Chopra with her mother at Andheri Cha Raja 2013
Solaris Images