Ganesh Chaturthi is finally at an end and Bollywood celebs bid the elephant-headed god goodbye until next year. Celebrations were in full swing on September 18, 2013, the last day of the festival, as mandals prepared their Ganpati's for the last visarjan for the year.
Bollywood actor Nana Patekar prepared a Ganpati to immerse in the Arabian Sea. He then joined the visarjan on foot all the way.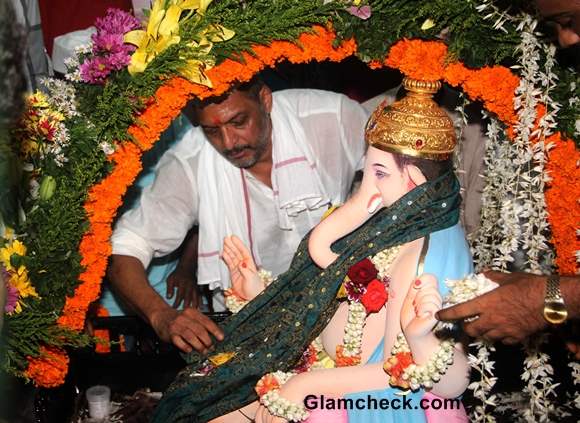 Nana Patekar at Ganapati Visarjan 2013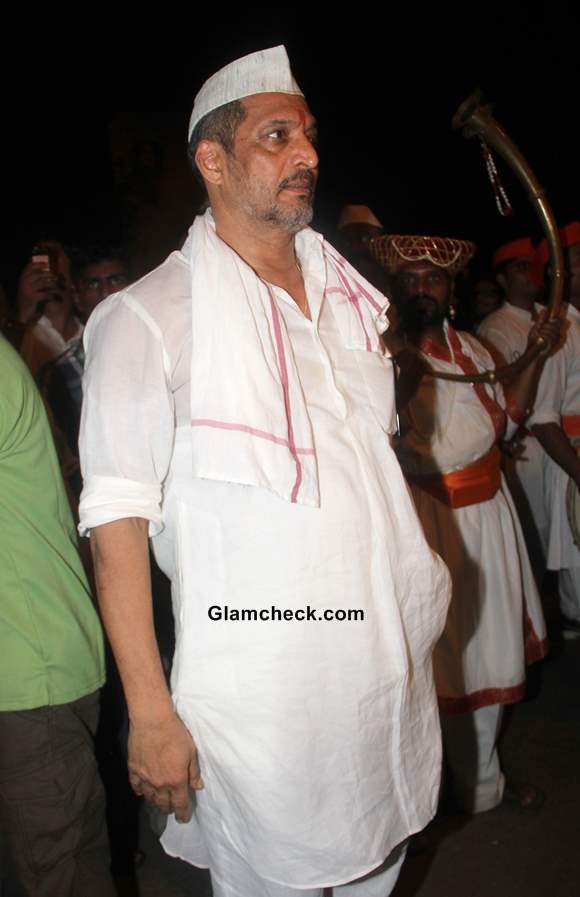 Nana Patekar during Ganesh Visarjan 2013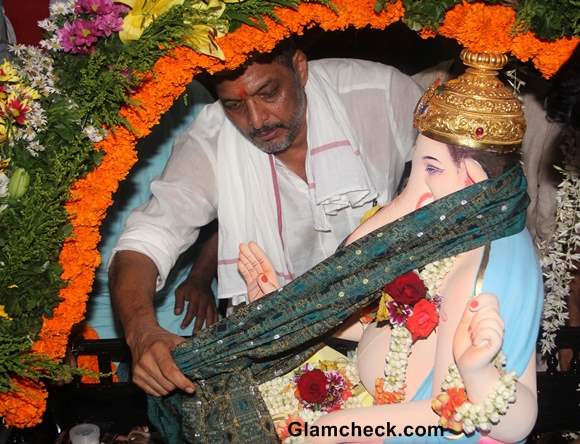 Nana Patekar at Ganesh Visarjan 2013
Bollywood actors Rajeev Kapoor and Randhir Kapoor also prepared the Ganpati from their R K Studios for immersion. The brothers put up a Ganpati at the studio every year. Their other brother, Rishi Kapoor, usually joins them, but he has been missing at all Ganesh events this year.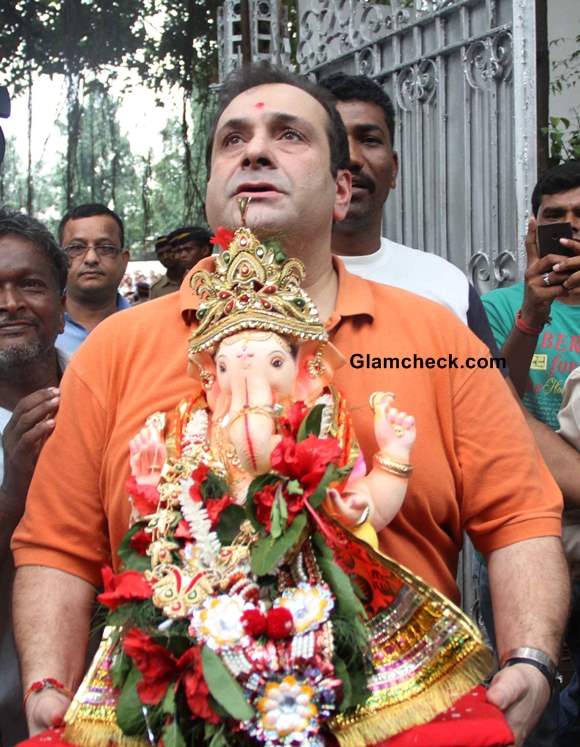 Rajeev Kapoor at Ganesh Visarjan 2013
The brothers started by performing a puja before the visarjan had begun. They broke coconuts as part of the aarti and said a short prayer. Rajeev then picked up the clay idol and the visarjan commenced. Along the way, he also joined in the dancing.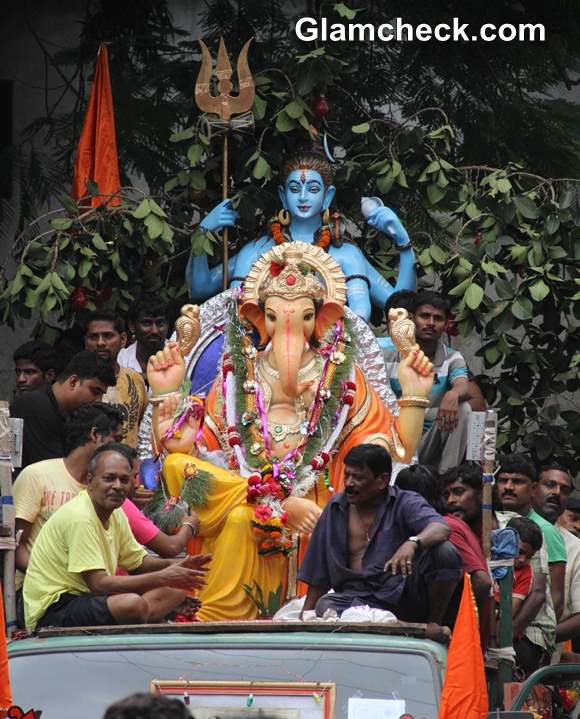 RK Studio Ganesh Visarjan 2013
Hundreds of thousands of people participated in the final day of the festival. Most were a part of one or the other visarjan of the hundreds that set out that day. But there were also plenty of people who were simply on-lookers, especially where the Bollywood celebs were.
Security was really high with policemen working overtime and the coast guard plus the navy called in to manage the crowds that are a normal part of the celebrations. Multiple processions filled the streets from dawn to well after dusk as people were keen to be a part of one of the most celebrated days in India.
Solaris Images