Fashion isn't the only thing that changes with the seasons. Now even restaurants are taking to changing their menus as the weather starts to turn. That's really quite a brilliant idea since we all like out little addas but long for different dishes depending on the season. Veda Restaurant in Kolkatta, India takes their seasonal menus very seriously. In fact, with winter just around the corner – well, in theory anyway – they've gone ahead and revamped the menu for the colder months ahead.
Bollywood actress and foodie Raima Sen attended the launch of their new menu, enticingly titled 'Winter Delights' at the First Bite on September 18, 2013.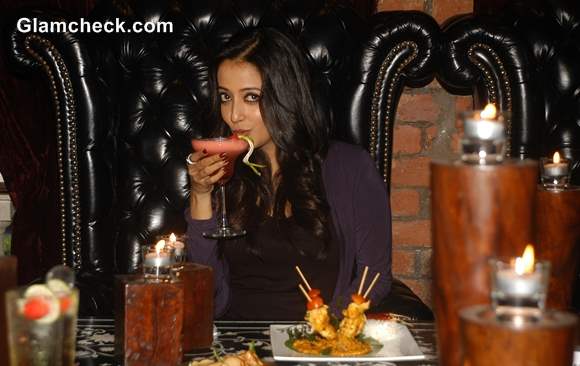 Raima Sen Feasts on Veda Restaurant's New Winter Dishes
Raima sampled some of the new items on the winter menu with relish. She wasn't shy about tucking into all that the platters were offering up.
Veda really is an amazing restaurant which serves authentic Indian food from all over the country.  Recipes from coast to coast and Leh to Kanyakumari end up in a platter in front of you, piping hot and well made.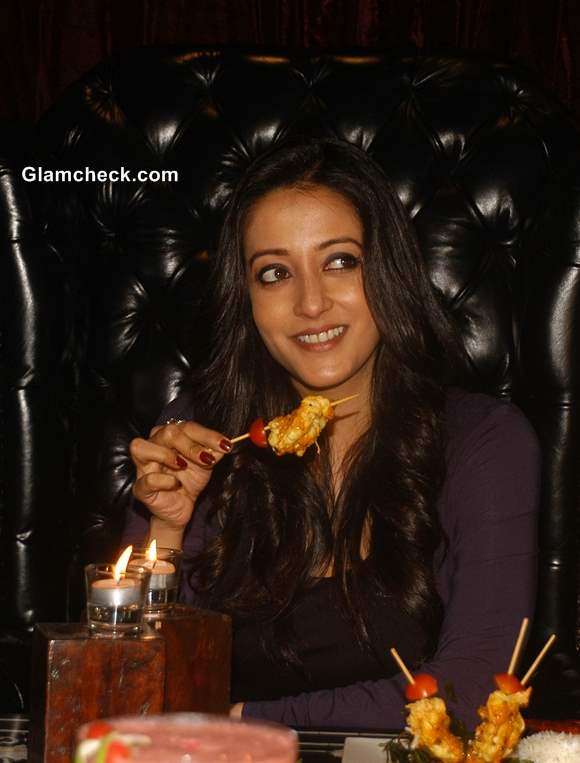 Raima Sen at Veda Restaurant's New Winter Dishes
We're pretty sure Raima would have served up some comments about the newest dishes to make the cut, but she was far too busy satisfying her taste buds. Ah well, the smile on her face is testament enough for us.
She had quite a few movies lined up in 2012 and has several on her plate, no pun intended, in 2013 too. You may have seen her last in a supporting role in the Bollywood film I, Me Aur Main with hottie John Abraham or in Ami Aar Amar Girlfirends if you're a Bengali movie fan.  Keep your eyes peeled for much more from this hottie in the months to come.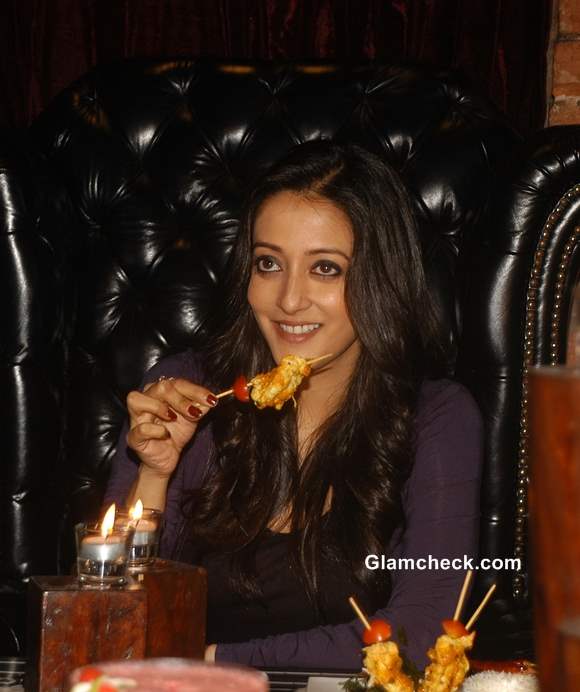 Raima Sen Feasts on Veda Restaurant New Winter Dishes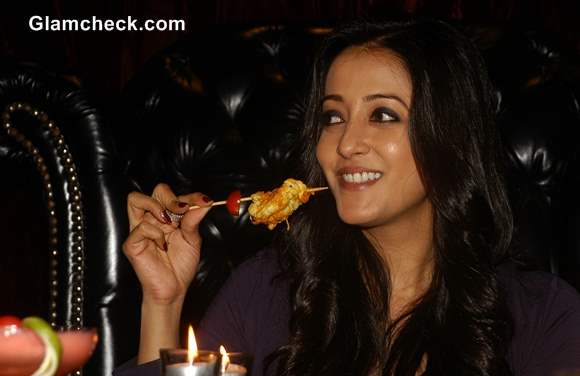 Raima Sen 2013 Veda Restaurant
Solaris Images