Bollywood actress Sonali Bendre launched the "Fight Dengue for Payal" campaign in New Delhi, India on September 18, 2013 in association with the Voluntary Health Association of India (VHAI) and pest control folks Allout.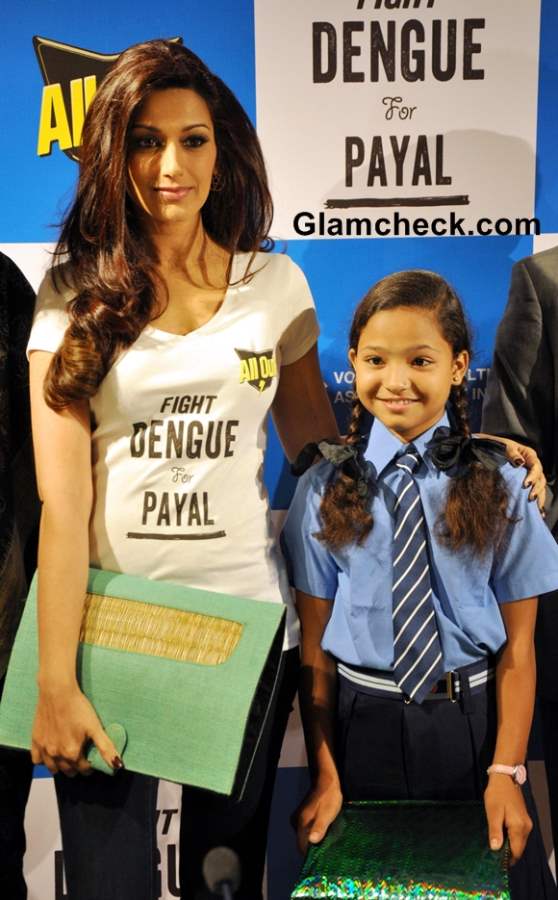 Sonali Bendre Lauds 'Fight Dengue for Payal' Campaign
She paired basic white pants with a simple white t-shirt with the campaign message printed across the front. Pentacle earrings, defined peepers and Hollywood curls completed her look.
Sonali believes that prevention is better than cure, which is why the mother of one has lent her name to this campaign which hopes to take preventive measures against deadly dengue across the country. She said that being a mother, she could not bear to think of any child having to suffer from any disease.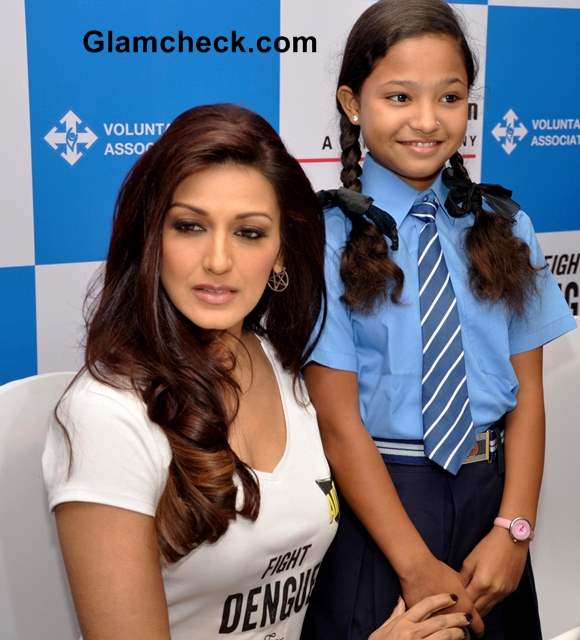 Sonali Bendre for 'Fight Dengue for Payal' Campaign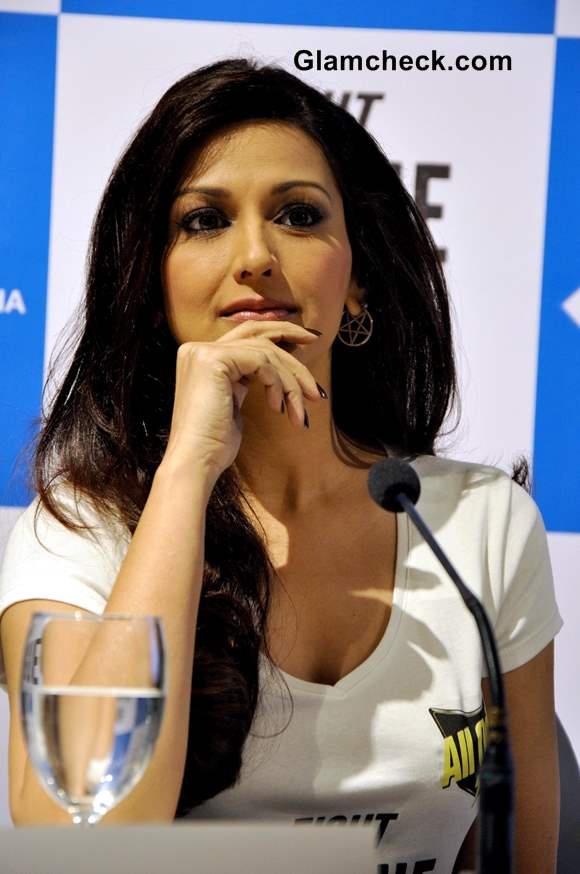 Sonali Bendre 2013 at 'Fight Dengue for Payal' Campaign
P. C. Bhatnagar, the director of the communicable diseases department in VHAI, shared that the fluctuating temperatures, heavy monsoon and improper drainage systems in India made the country a breeding ground for the Aedes mosquito that causes dengue. He said that by being aware of this and preparing to protect yourself and your family, you can do much to keep dengue at bay.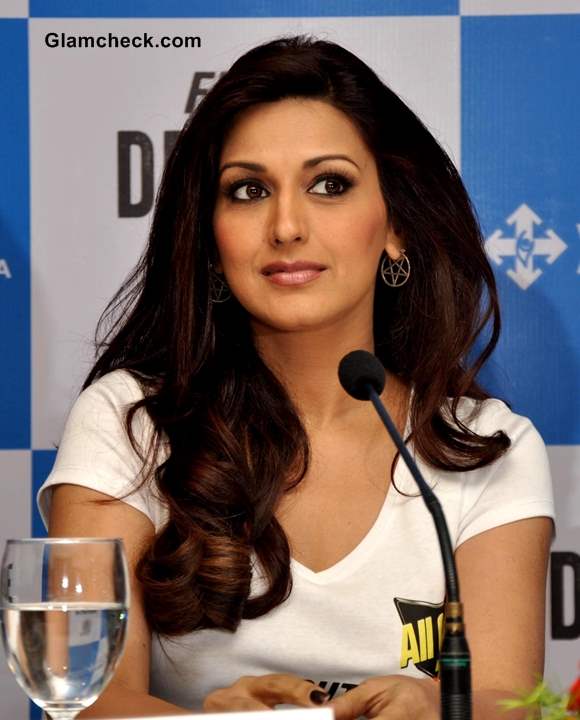 Sonali Bendre at 'Fight Dengue for Payal' Campaign
So why is the name Payal in the campaign? Because it was young Payal Samariya, just 12, from Jaipur who is the brains behind it all. She saw a close friend battling dengue and it inspired her to do something about it.
Dengue affects both young and old, but can be prevented if precautions are taken. Sonali was all for joining Payal to fight the disease which is one the rise especially in the monsoons when mosquitoes are rampant.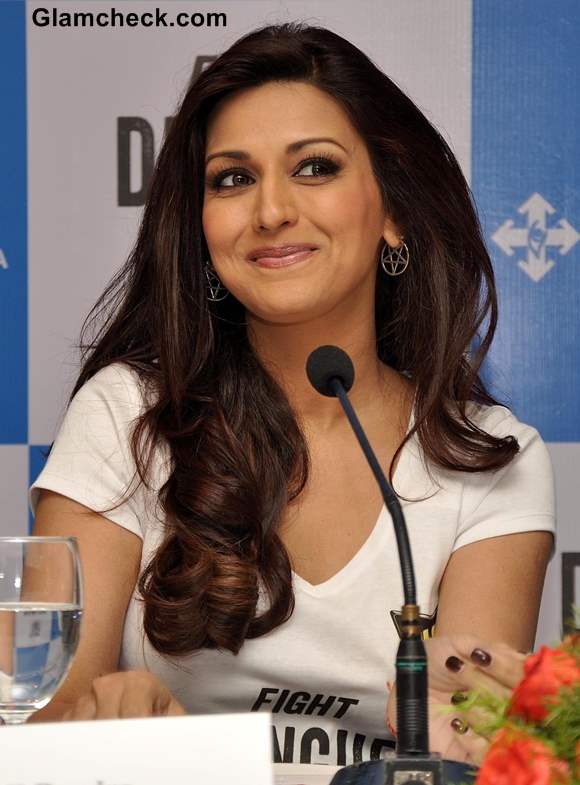 Sonali Bendre 2013 'Fight Dengue for Payal' Campaign
We'll be hearing more from this campaign in the months to come as the plan is to take it to all major cities including Chennai, Delhi, Kolkata and Hyderabad. 
Solaris Images, Indian Photo Agency