Bollywood actor Anushka Sharma was urging women everywhere to Go Sleeveless a few months ago. She is the face of skincare brand NIVEA and promoted their whitening deodorant by launching a an online contest where girls were asked to post photos of themselves wearing something sleeveless and using the contest websites tools to decorate it.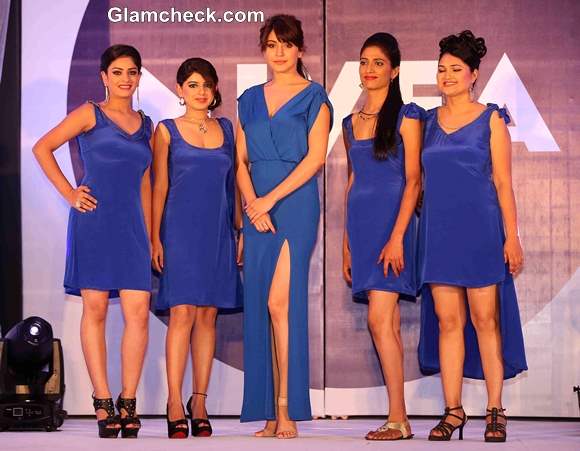 Anushka Sharma Shoots Flaunt your Back Video with Nivea Contest Winners
Participants were then asked to post the finished images on Facebook and get as many likes as they could. The equation is simple – those who get the most likes win, and the winners of this nationwide contest would get a chance to meet Anushka and shoot a video for NIVEA with her.
Contest entries closed on August 16, 2013 and the winners were announced soon after. They finally got to meet Anushka and walk the ramp with her at the launch of the NIVEA Flaunt Your Back Video and Rock the Ramp contest in Mumbai, India on 20 September, 2013.
All the lovely ladies sported dresses in the iconic blue color of the brand, but of course. And Anushka looked charming, obviously.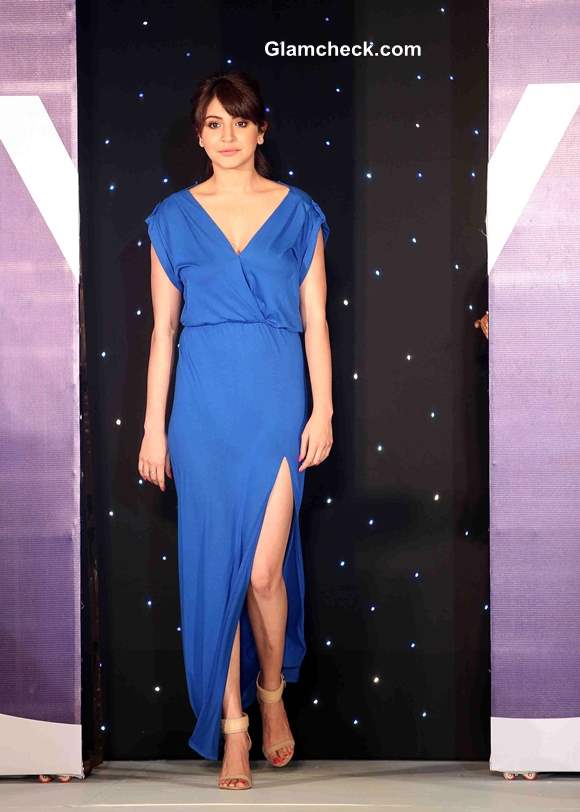 Anushka Sharma launch NIVEA Flaunt Your Back Video Rock the Ramp contest
Babe in Blue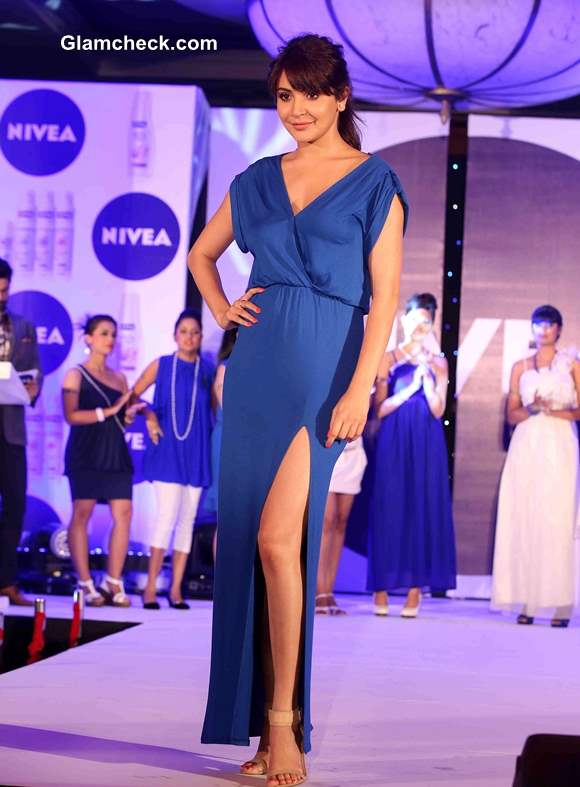 Anushka Sharma in Blue gown at NIVEA Flaunt Your Back Video Rock the Ramp contest
Anushka was clad in a pretty blue evening gown with a thigh-high slit showing off her toned pins. Keeping true to the theme of the video, her dress was backless and displayed flawless skin.
While all the other winners paired their backless blue dresses with black footwear, the B-town beauty wore hers with sassy nude ankle-straps. She blinged up minimally with just diamond stud earrings and a finger ring.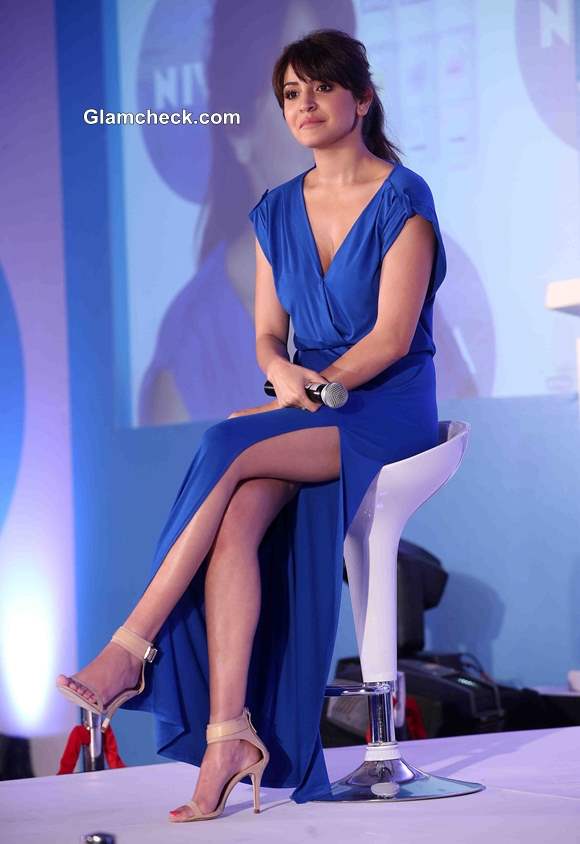 Anushka Sharma 2013 Blue gown NIVEA Flaunt Your Back Video Rock the Ramp contest
She looked very like a professional model, sashaying down the runway in style and posing with her bare leg stuck out for maximum effect.
Her hair was styled in a simple ponytail with her bangs parted on the forehead. Natural makeup with heavily mascarraed lashes completed her look.  Don't miss her neon pink manicure. 
Anushka Sharma 2013 at NIVEA Flaunt Your Back Video Rock the Ramp contest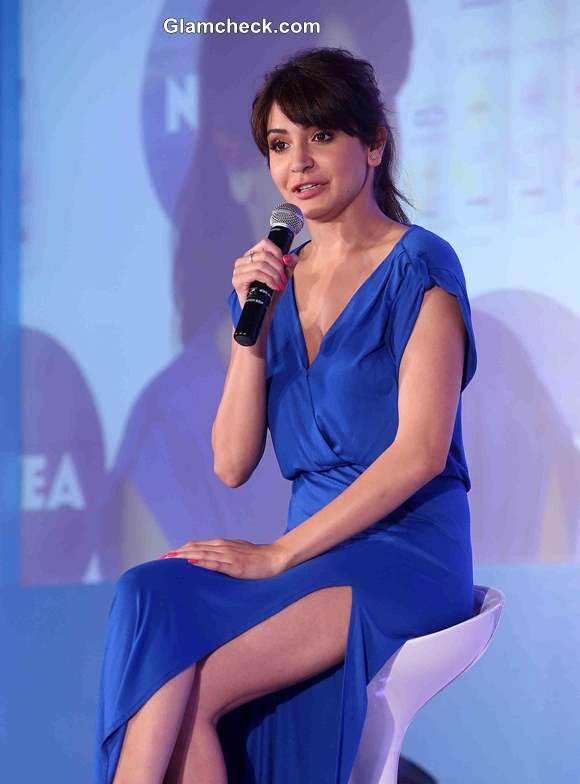 Anushka Sharma 2013 Hot at NIVEA Flaunt Your Back Video Rock the Ramp contest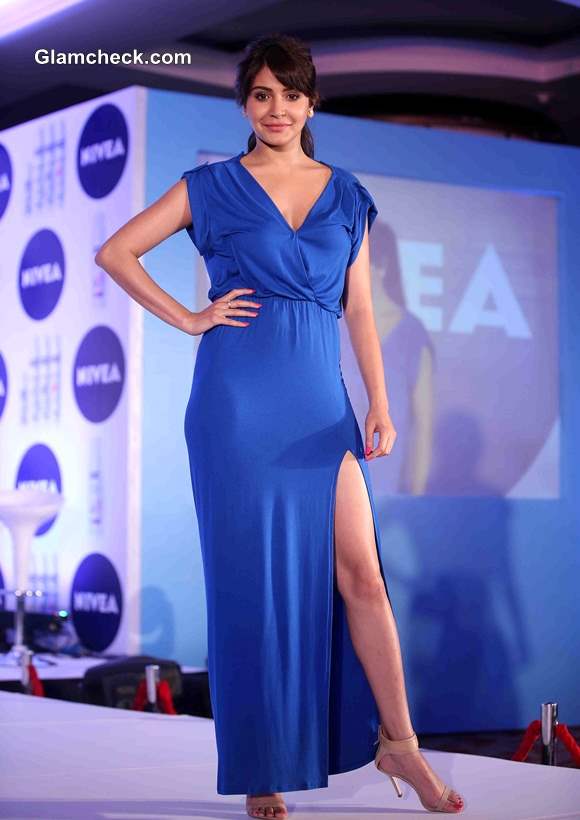 Anushka Sharma 2013 Hot pics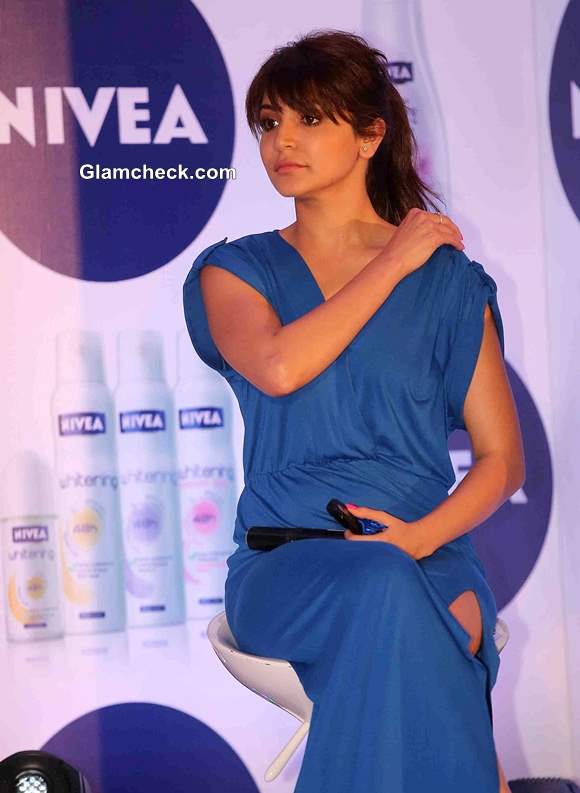 Anushka Sharma 2013 NIVEA Flaunt Your Back Video Rock Ramp contest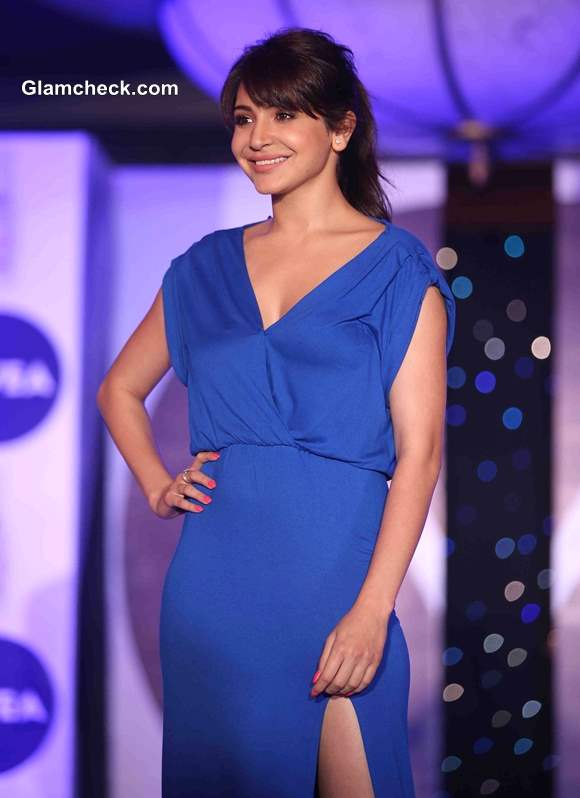 Anushka Sharma 2013 NIVEA Flaunt Your Back Video Rock the Ramp contest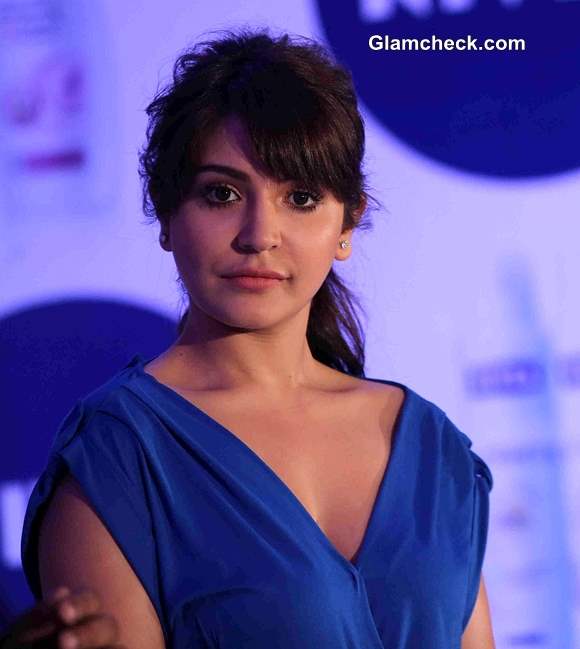 Anushka Sharma 2013 NIVEA Flaunt Your Back Video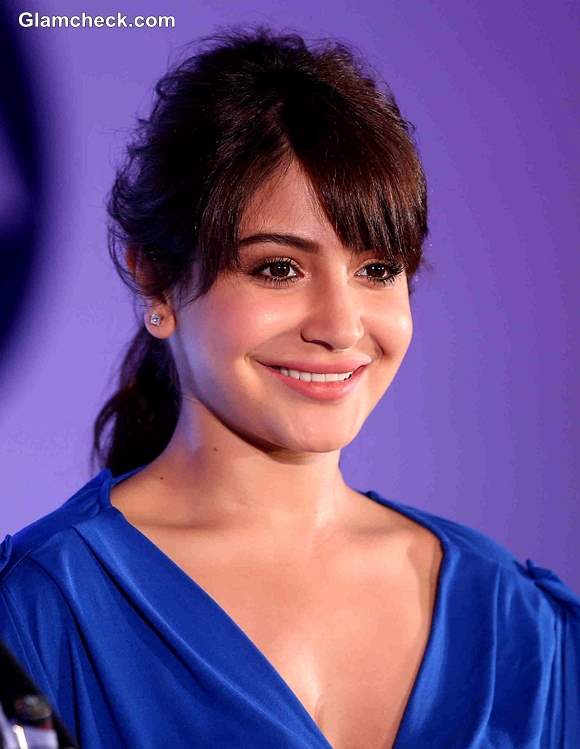 Anushka Sharma 2013
Solaris Images