Bollywood actors Dalip Tahil, K. K. Raina, singer Ila Arun and actor Divya Dutta attended a press conference in Mumbai, India on September 23, 2013 to launch of 10 part television series "Samvidhaan" by film-maker Shyam Benegal.
The show will tell the story behind the drafting and signing of the Indian constitution. Shooting began on August 16, 2013 and is still underway at Film City in Mumbai on very elaborate sets. Each episode is an hour long.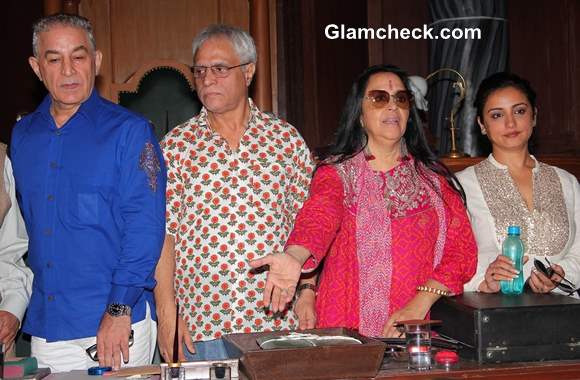 Cast of Samvidhaan Launch TV Series in Mumbai
Benegal's last TV project was the popular and critically acclaimed "Bharat Ek Khoj". He has said that Samvidhaan promises to be an epic, not because of the actors or how it is made but simply because it is about the birth of a nation. However, he has said that in order to draw in the masses and garner interest in this important historic event, the show will be given an element of entertainment too.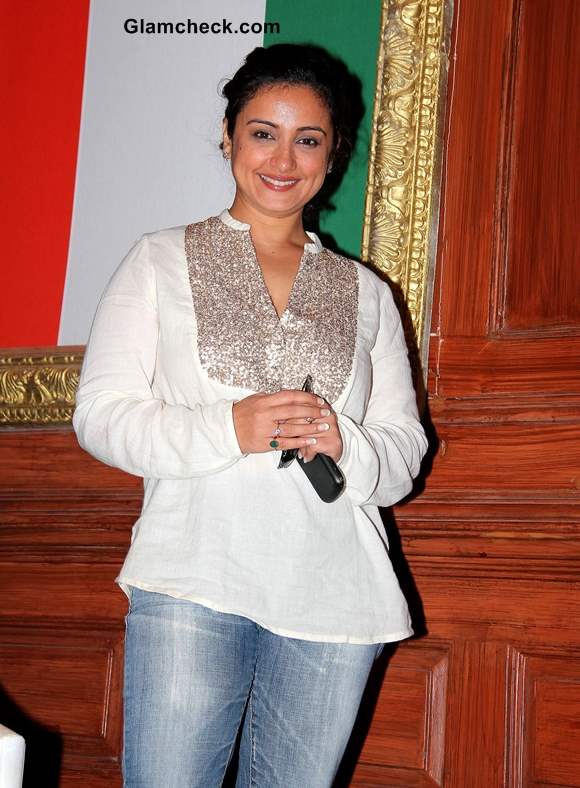 Divya Dutta in Samvidhaan TV Series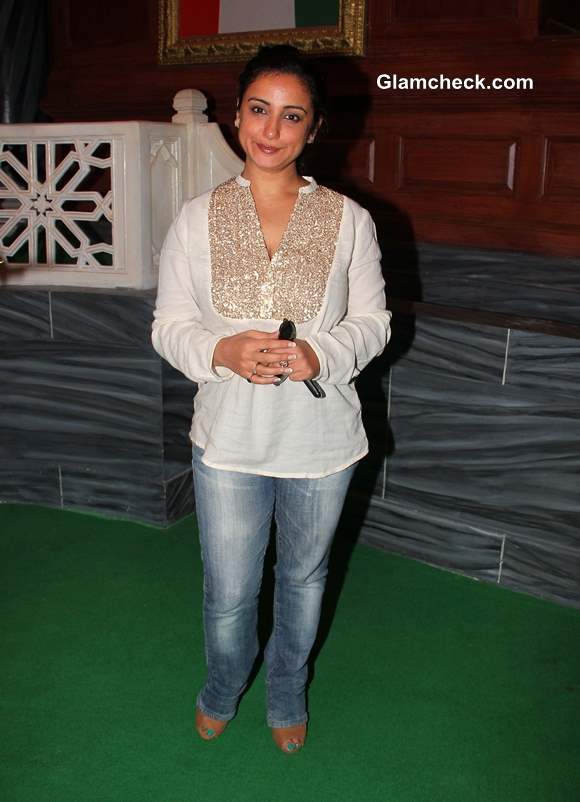 Divya Dutta Cast of Samvidhaan TV Series
The actors who will star in the show include Tom Alter as Maulana Azad, Sachin Khadekar who will play the role of Dr. Ambedkar, Tahil who will portray Jawaharlal Nehru, Atul Tiwari as Pandit Govind Vallabh Pant, Utkarsh Mazumdar as Sardar Vallabh Bhai Patel, Harish Patel, Rajit Kapur, Kennith Desai, Anjan Srivastava, Rajendra Gupta, Mohit Chauhan, and Rajeshwari Sachdev. And these are just a handful. There are reportedly over 130 well-known TV actors who will be involved in the series, portraying some of the politicians and freedom fighters who shaped the nation.
Ila Arun in Samvidhaan TV Series
Samvidhaan will be broadcast in January 2014 on the Rajya Sabha Channel. 
Solaris Images