Bollywood actor Isha Koppikar turned 37 on September 19, 2013. Instead of having a big blowout to celebrate, she headed to the Smile Foundation in Mumbai, India on September 23 to cut a cake and have a small party with the kids there.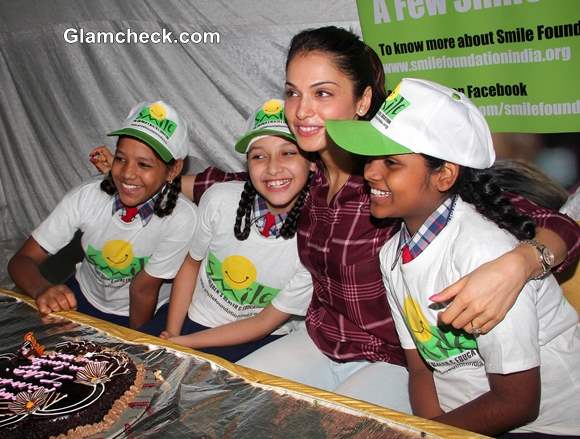 Isha Koppikar Celebrates 37th Birthday with Smile Foundation Kids
The Smile Foundation was established in India in 2002 and is committed to the education of all children in India. Isha, who is involved in several social causes and has even received an award for her humanitarianism, thought it would be a great idea to bring a smile on the faces of the underprivileged kids who are being educated through the efforts of the NGO.
They definitely enjoyed themselves, singing Happy Birthday and feeding the Shabri star cake, tucking into it themselves soon after.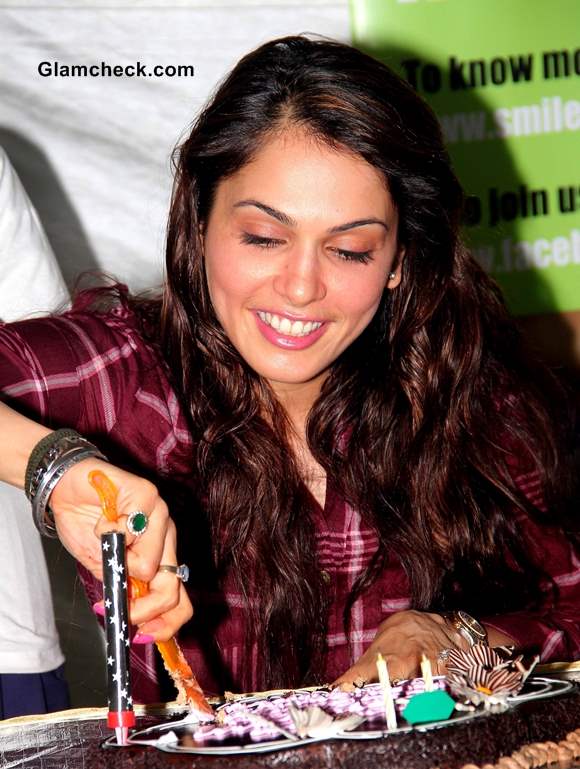 Isha Koppikar Celebrates 37th Birthday
The birthday girl was happy to be there. Her casual ensemble at the event reflected how relaxed she felt.
Isha looked cool, calm and collected in a checked maroon shirt and pale blue jeans. We like the subtly feminine and earthy undercurrent of the ensemble, which was accessorized by nude strappy open-toed heels, a variety of finger rings with different colored stones, a number of kadas, a gold watch and diamond stud earrings.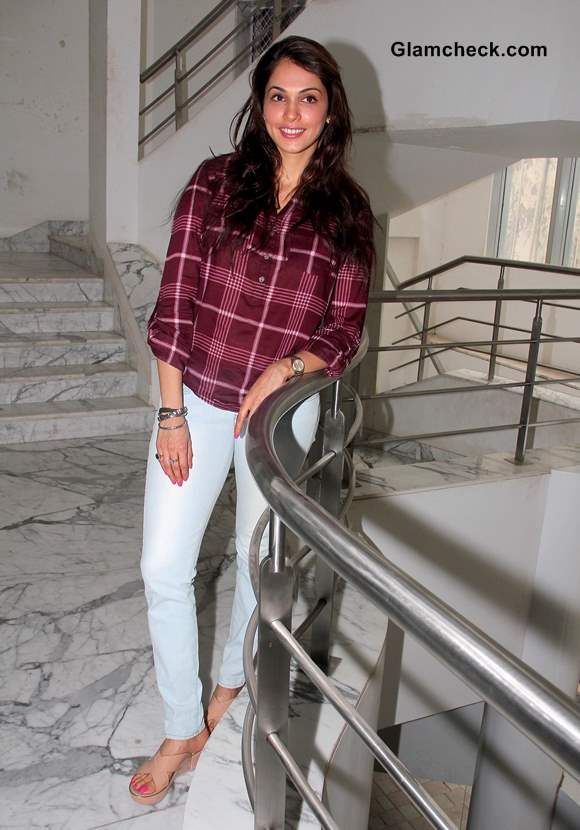 Isha Koppikar Casual Birthday Look
Another high point of her look was her fresh glowy makeup which is perfect for every days. Pink lips and just a smidgeon of eyeliner, pale pink shadow which matched her blush – she looked beautiful. Gorgeous mussed-up, curly locks left loose which made her look ever so appealing completed her laidback avatar.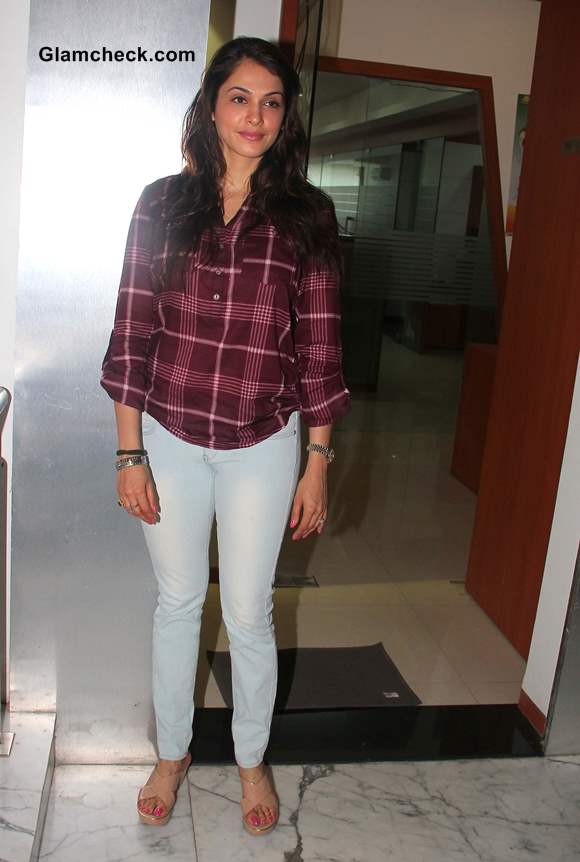 Isha Koppikar 37th Birthday Look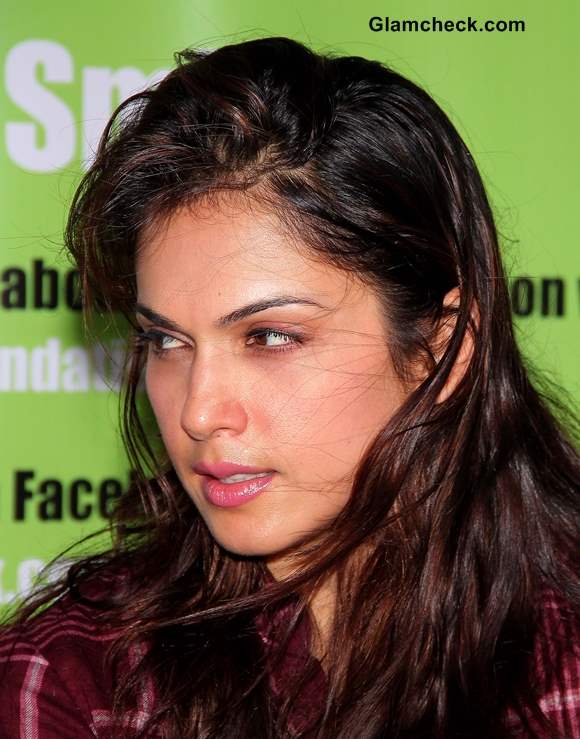 Isha Koppikar 37th Birthday pictures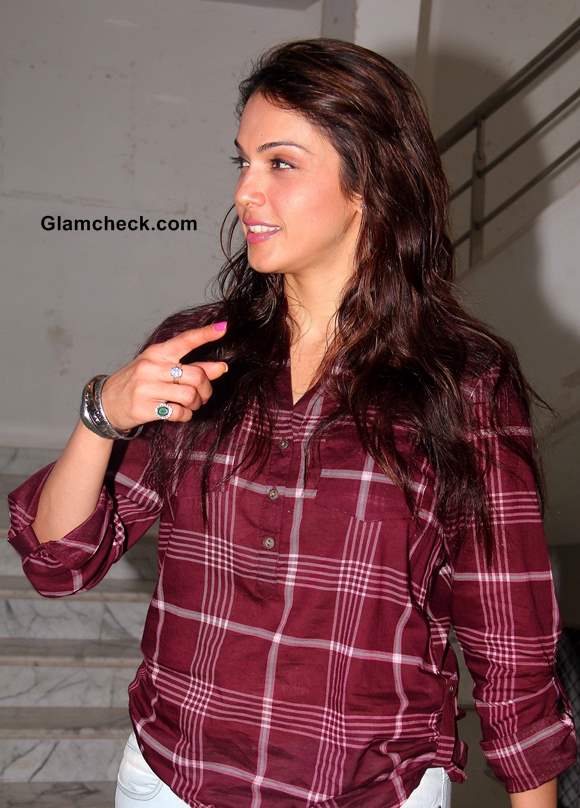 Isha Koppikar 2013 Birthday pics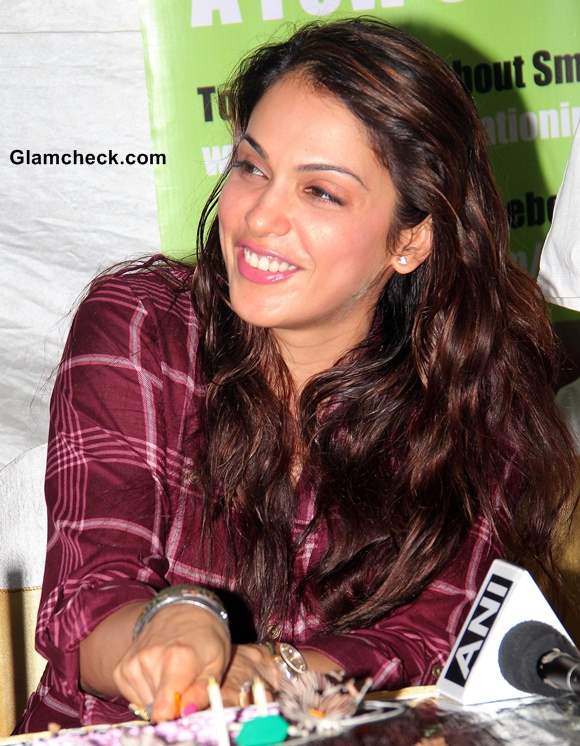 Isha Koppikar 2013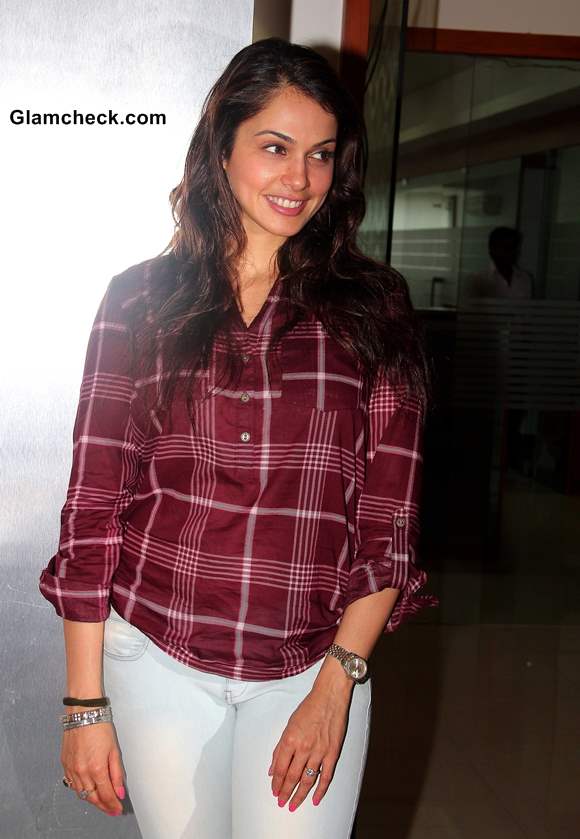 Isha Koppikar Birthday
We wish Isha a rocking birthday. 
Solaris Images