Bollywood actor Sheena participated in a media interaction for her upcoming Hindi movie Rakht in Mumbai, India on September 23, 2013.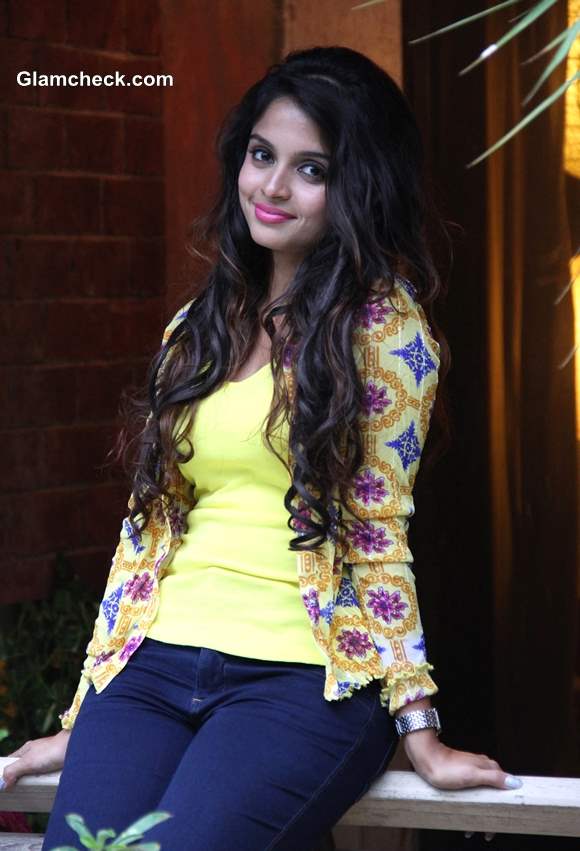 Sheena in Rakht movie 2013
The 27-year-old sported a cheerful ensemble for the photoshoot. She looked years younger in a plain yellow tank top, navy jeans and a colorful floral-patterned jacket tying them together. Earlier, she was seen in a floral-print tank top but changed into the plain one later.
Actress Sheena
Sheena added oomph with a silver mani-pedi and pink strappy heels with silver stud detailing. Pink lips and abundantly curly hair completed her look. 
Sheena said that she preferred playing different roles rather than always being the typically cute girl in the film, which is why she was drawn to the role of a psycho killer in Rakht. However, even though she is herself looking for performance-driven scripts which challenge her, she would not say no to a romantic role either.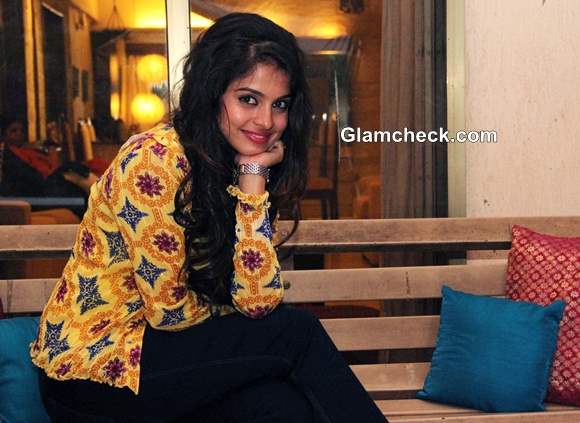 Sheena Rakht movie 2013
She also expressed a desire to work with all the biggest directors and actors in Bollywood, although she modestly admitted that she knows that may not be possible.
After talking about Rakht throughout the media interaction, pretty Sheena also touched up on her next movie Kambakht Life which will also be releasing 'some time soon' according to her.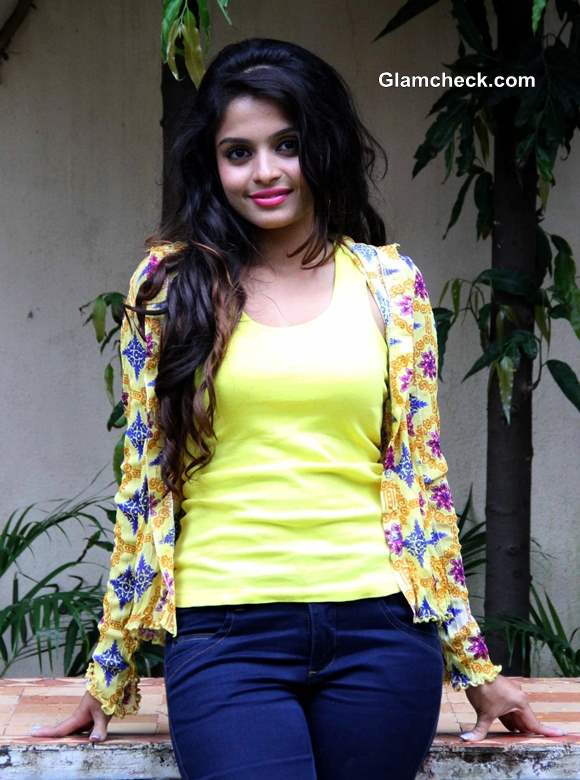 Sheena Rakht movie 2013 pictures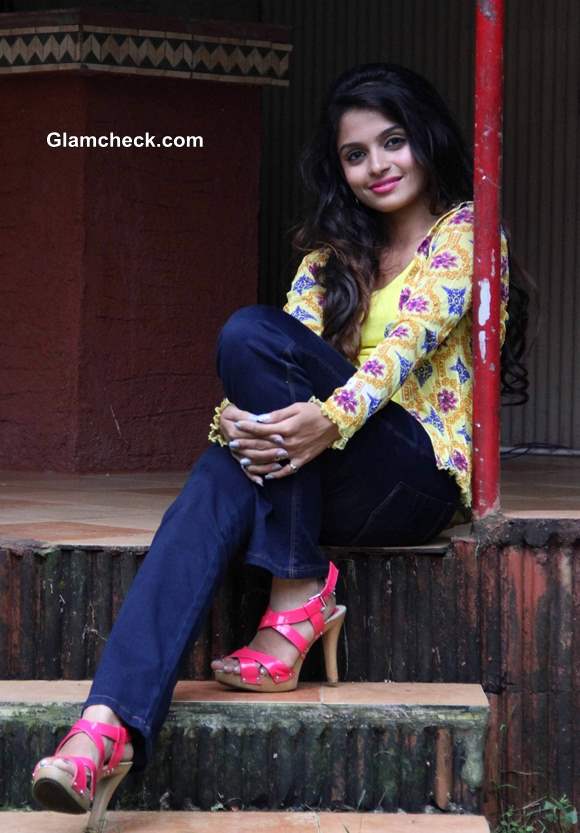 Actress Sheena Rakht movie 2013 pictures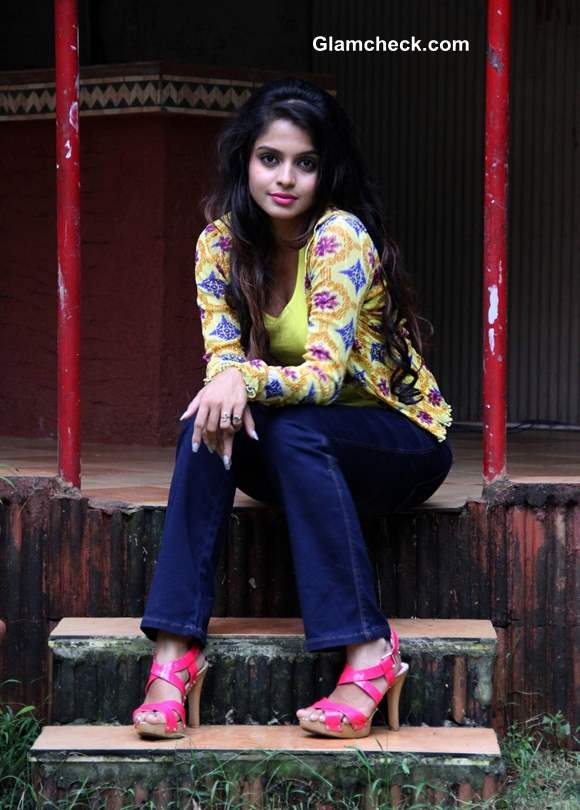 Actress Sheena 2013 pictures
Solaris Images