Vetran Bollywood actress Rekha, normally a very private person who keeps clear of the spotlight, made a very public appearance on September 27, 2013 when she walked the ramp in honour of the late Yash Chopra's 81st birthday at the Yash Raj Film studios in Mumbai, India.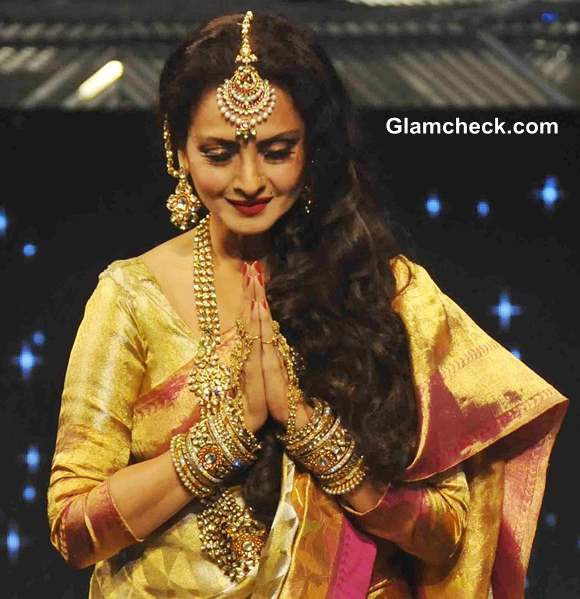 Rekha 2013 pics at Yash Chopra at Special Fashion Show
She joined 8 other actresses and superstar Shahrukh Khan in modelling traditional outfits, dancing to a tune, and reciting a dialogue from one of the movies she did with the late film-maker.
Rekha looked splendid in a gold sari. The glamorous outfit was teamed with a three-fourth sleeve fabric made of the same fabric as the sari.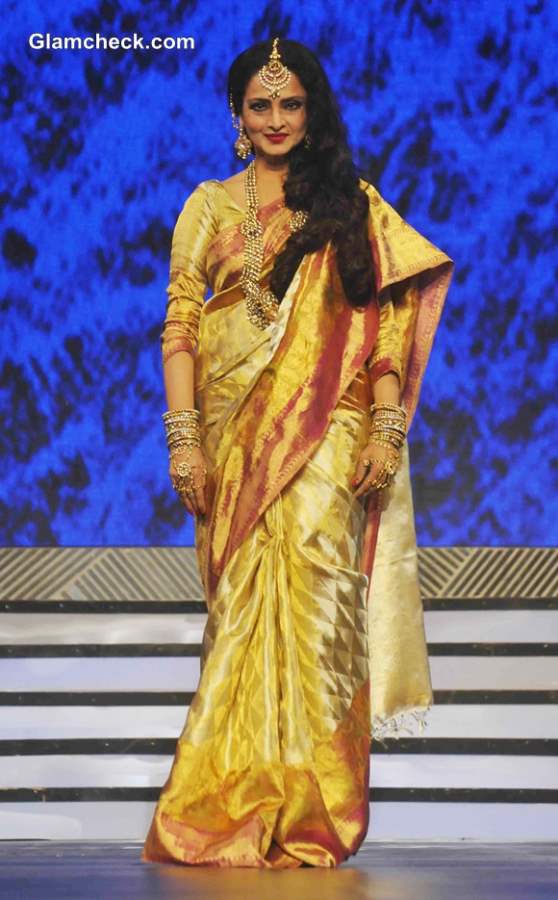 Rekha at Late Yash Chopra tribute Special Fashion Show
Very heavy traditional gold jewellery accessorized the number including several rich bangles, a huge statement necklace, large dangle earrings, a hair ornament and finger rings extending into bracelets.
Her eye makeup reflected the many shades of gold of her blinding ensemble, outlines by a cat's eye sweep and generous mascara.
She completed her look with the iconic red lipstick that she is known for, framed by luxurious side-swept curls.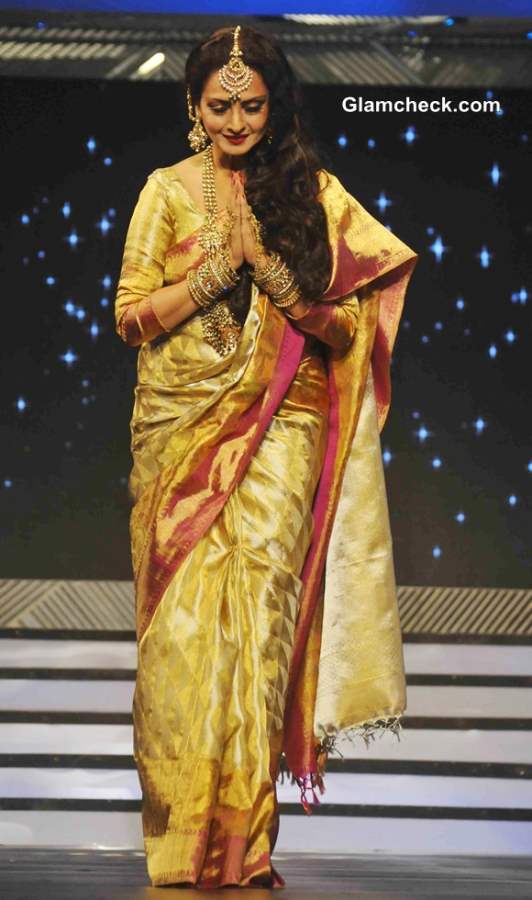 Rekha Pays Tribute to Late Yash Chopra at Special Fashion Show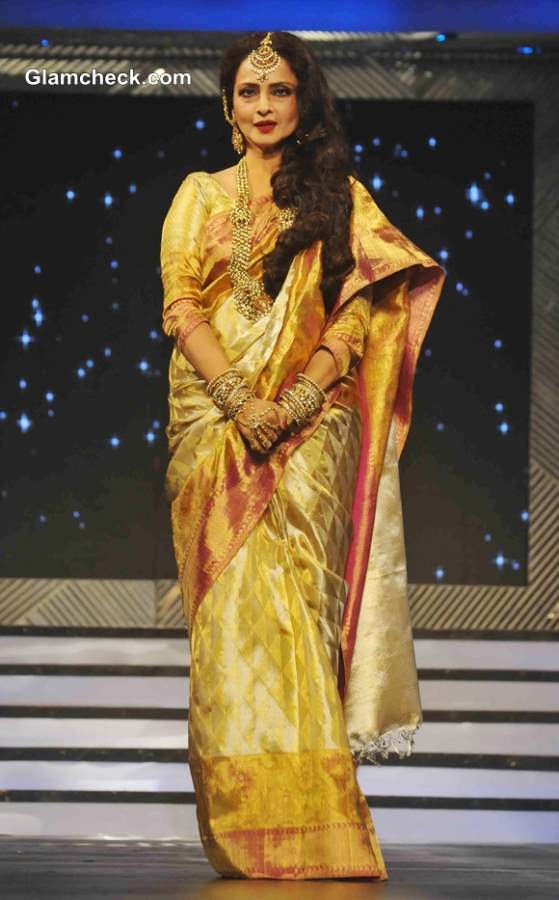 Rekha pictures in sari 2013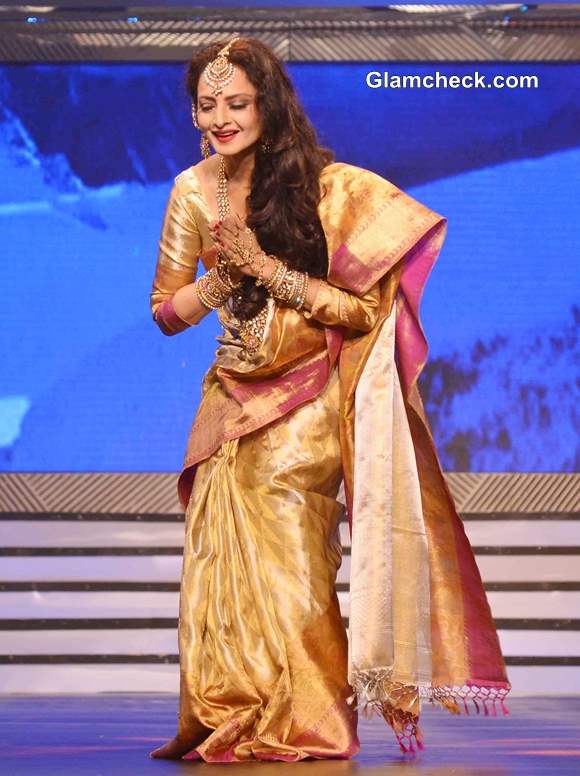 Rekha 2013 pics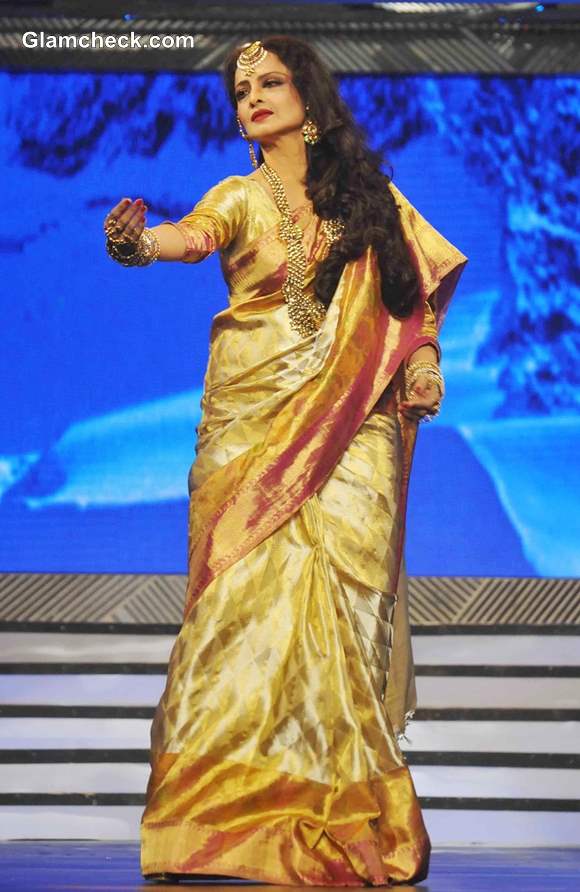 Rekha 2013 style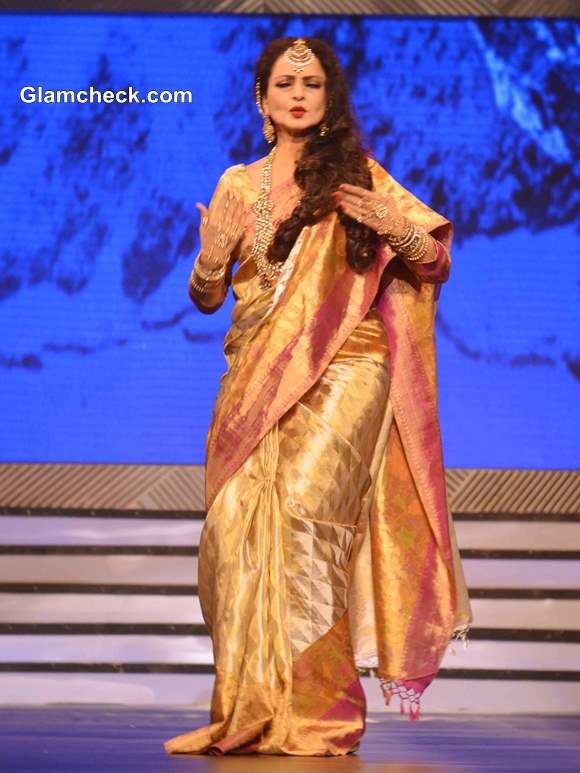 Rekha at Late Yash Chopra Tribute 2013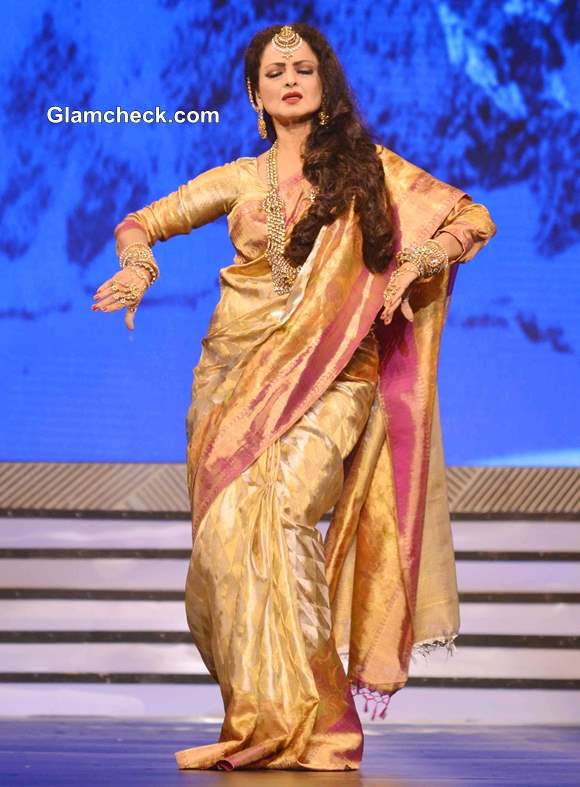 Rekha Pays Tribute to Late Yash Chopra 2013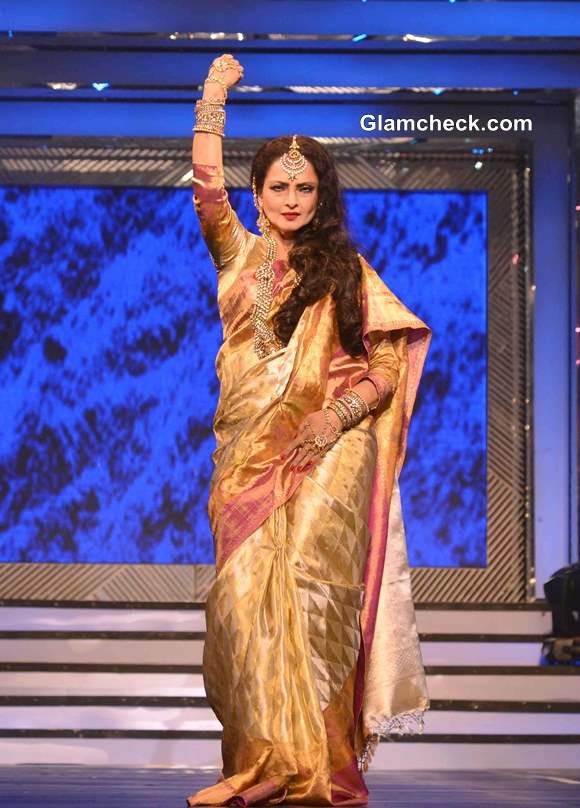 Rekha Pays Tribute to Late Yash Chopra
Solaris Images