The city of Kolkatta welcomed its first Omega watches store on September 27, 2013, launched by Bollywood actor and brand ambassador Abhishek Bachchan. This is the first store by the international luxury watch brand in East India.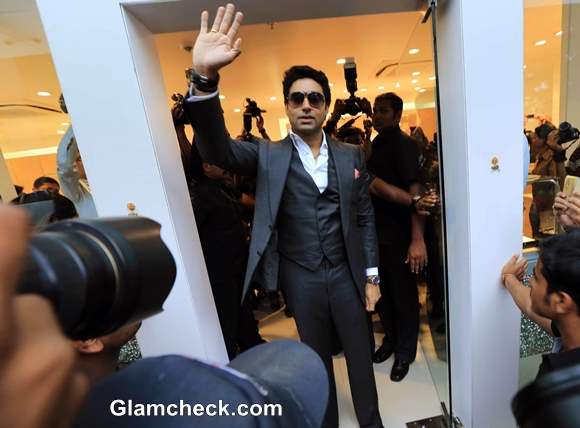 Abhishsek Bachchan Launches Omega Watches Flagship Store in Kolkatta
Abhsishek said he was happy to be back to the city where he shot for his films Antarmahal and Yuva. Fans awaiting his arrival cheered when he said that Kokatta was truly the city of joy and he always had a good time there.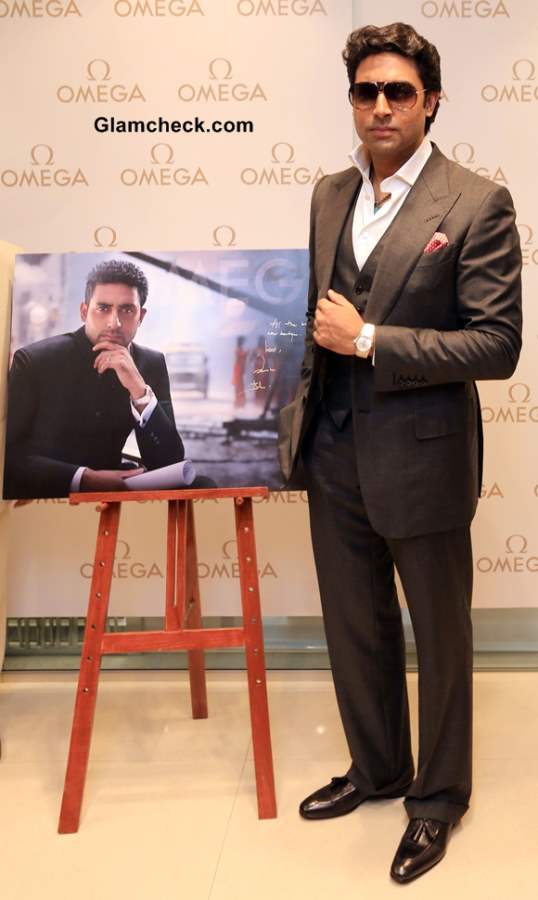 Abhishsek Bachchan at Omega Watches Flagship Store launch in Kolkatta
He is looking forward to the release of his next project Dhoom 3 which ,he confirmed, is bigger and better than the first two instalments of the film. It's slated for release in December 2013, around Christmas time. Dhoom 3 will see him continue to play the role of cop Jai Dixit alongside Katrina Kaif, Aamir Khan and Uday Chopra.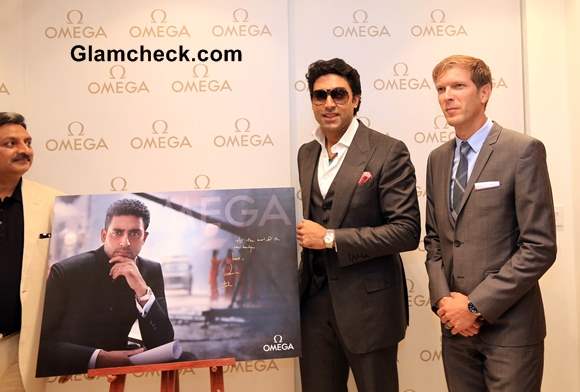 Abhishsek Bachchan Launches Omega Watches Flagship Store Kolkatta
The actor also talked about the rumours surrounding his next project which sources say will be Happy Anniversary by acclaimed adman Prahlad Kakkar. However, Abhishek denied that this was the case, saying that he had not even read the script yet and no contracts had been signed.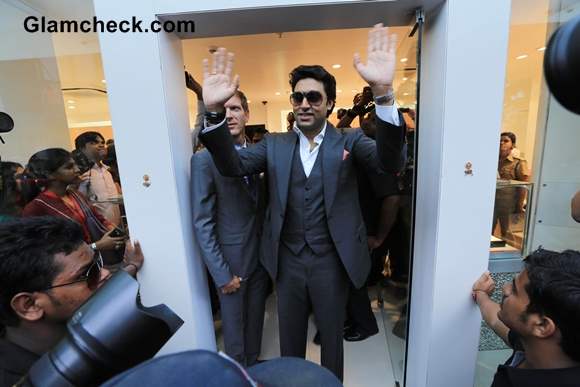 Omega Watches Flagship Store launched in Kolkatta
Happy Anniversary will be Prahlad's directorial debut and it has long been thought that this will be the film in which Abhishek's wife Aishwarya Rai Bachchan returns to the silver screen after a long break post the birth of their daughter, and the first in a long time where the two will be seen together.
Abhishek ended the press meet after wishing the city a happy Durga Puja Festival which is just a few days away. 
Solaris Images