This last week has seen the launch of several smartphones in the Indian market. Chinese manufacturers Gionee was one of the Android phone brands that introduced their latest offering, the Elife E6, at an event in New Delhi on October 3, 2013.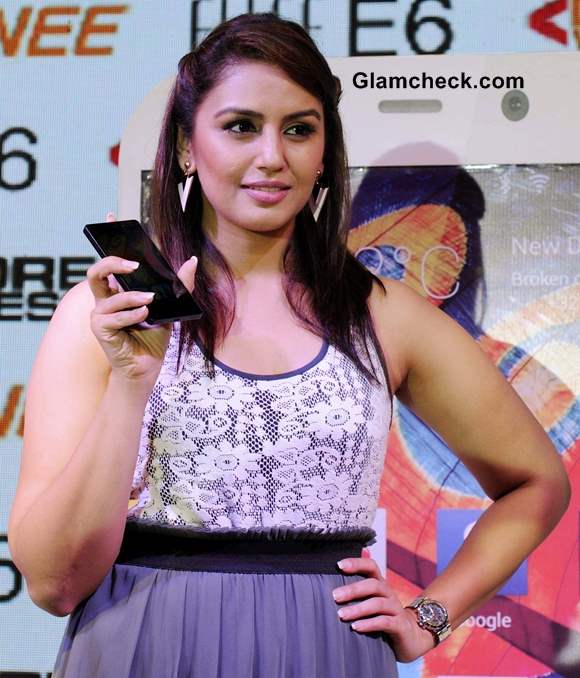 Huma Qureshi Launches Gionee New Elife E6 Smartphone
The device comes with a 5 inch screen, 2 GB RAM, a 1.5 GHz quad core processor, 1080 pixel resolution, a 13 MP camera, 32 GB of internal memory, it runs on Android 4.2.2. Jelly Bean, and thankfully, a 2020 mAh battery to power it all. It is priced at Rs 22,999 but is sure to be cheaper at many online stores.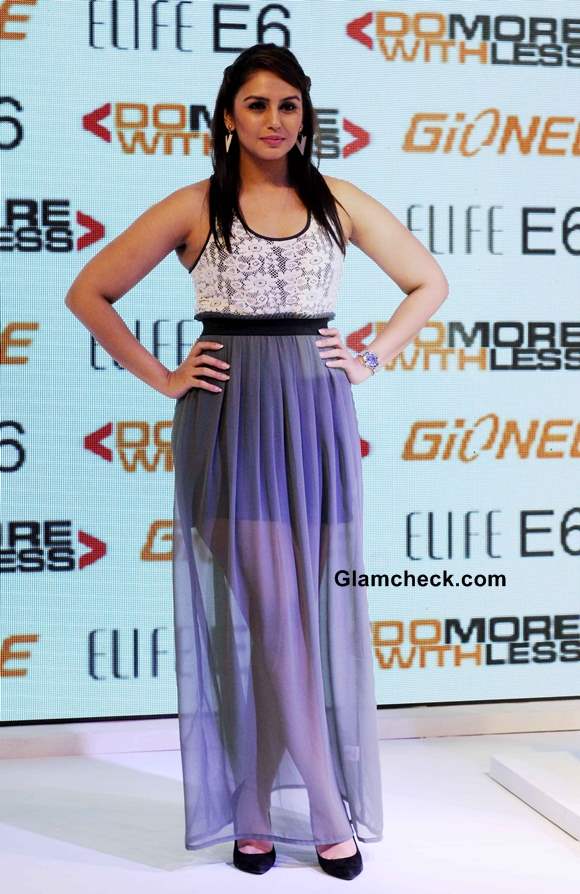 Huma Qureshi 2013 in skirt
Bollywood actress Huma Qureshi was the guest of honour who unveiled the new smartphone and talked about some of its features as she modelled with it on stage.
She looked pert and pretty at the launch in a blue top with white lace overlay paired with a high-waist blue mini skirt with a sheer blue overlay that fell to her ankles. Deep blue pointy pumps, gold earrings in the shape of the letter 'V' and a silver watch with a blue dial accessorized her outfit.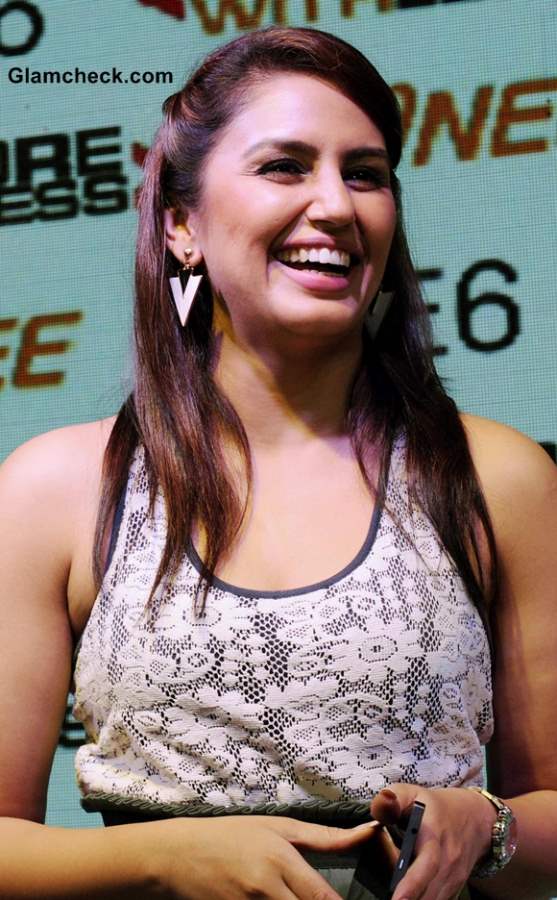 Huma Qureshi 2013 pictures
It was a fun and subtly sexy ensemble that the curvy Gangs of Wassaypur star seemed quite comfortable in.
Her highlighted hair was styled in a half-up, half-down do while natural makeup completed the look.
Huma was last seen in D-Day and is currently filming for the experimental film X, which has eleven directors and will premiere next year, as well as Dedh Ishqiya which also has a 2014 release date.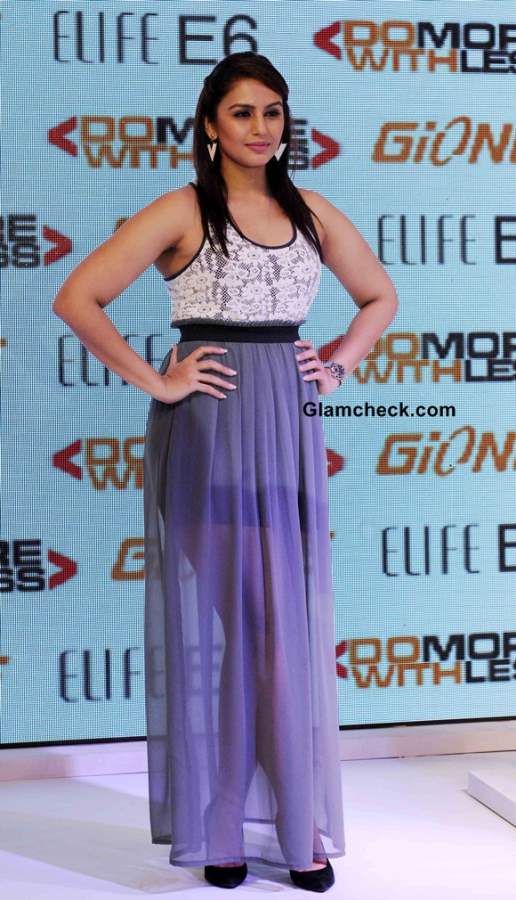 Huma Qureshi in skirt at the launch of Gionee New Elife E6 Smartphone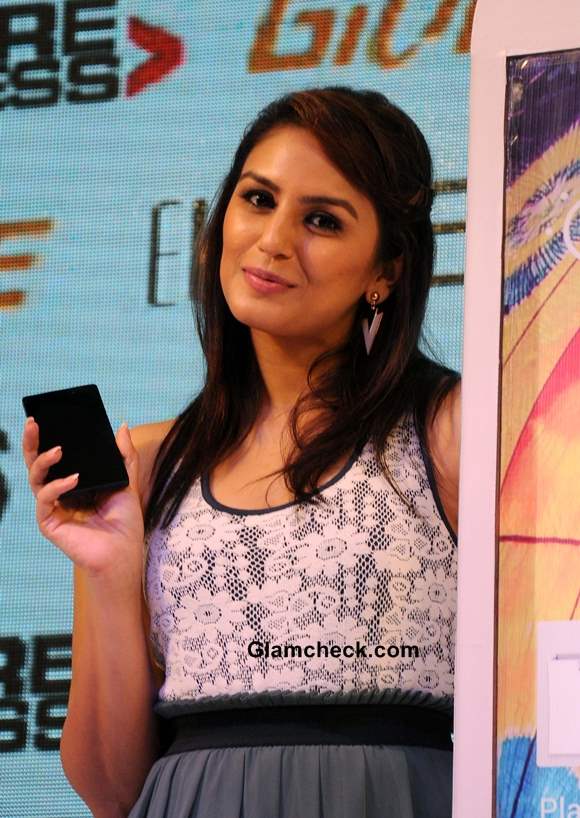 Huma Qureshi at Gionee New Elife E6 Smartphone launch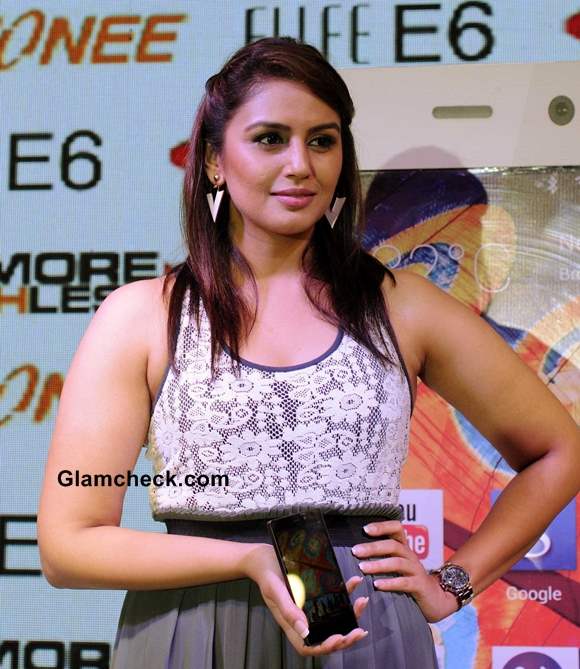 Huma Qureshi 2013 Launches Gionee New Elife E6 Smartphone
Solaris Images