With winter just around the corner, the retail sector is already being bombarded with the newest offerings from big brands. Some just sneak their way into stores while others are introduced through huge fashion shows with celebrities on the ramp and in attendance.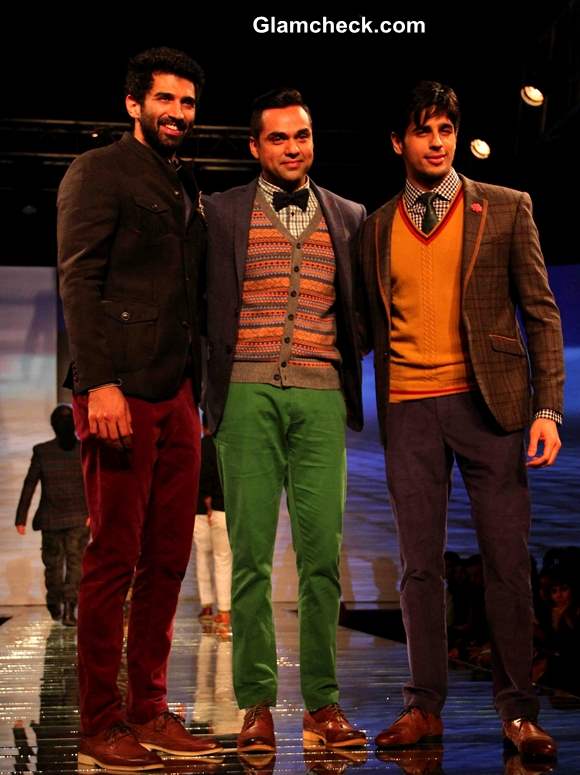 Blackberry Sharp Nights 2013
Bollywood actors Arjun Kapoor, Abhay Deol and Sidharth Malhotra walked the ramp during a huge event organised by Blackberry to showcase the arrival of their new fall winter collection. The Blackberry Sharp Night held in Mumbai, India on October 04, 2013 saw the three hotties sashay down the ramp looking impeccable in the latest winter wear.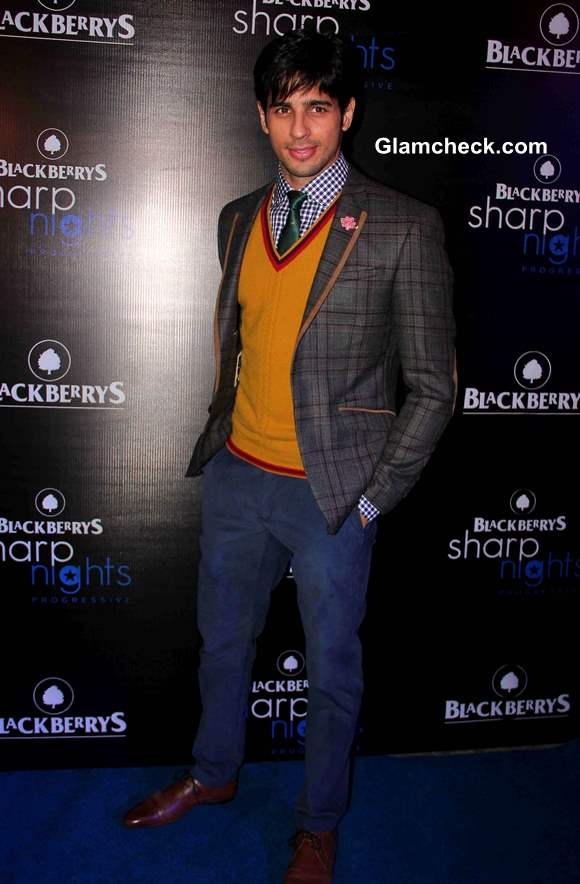 Sidharth Malhotra at Blackberry Sharp Nights 2013
Siddharth had tweeted earlier that he would be wearing something 'quirky' on the runway. But his look was better described as young, hot college professor. He sported a monochrome checked shirt and bottle green tie with blue pants, rounding off his look with a sleeveless mustard sweater, grey tweed jacket and brown shoes.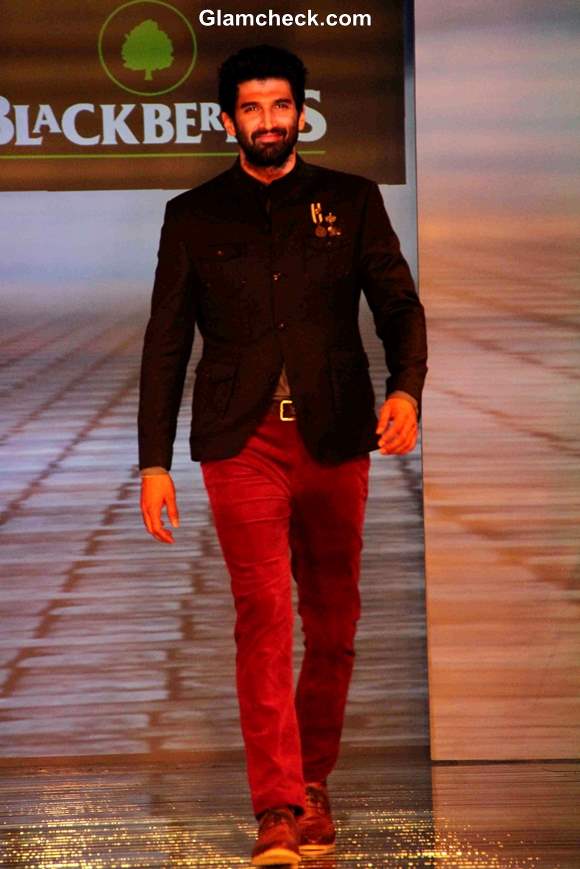 Aditya Roy Kapoor at Blackberry Sharp Nights 2013
Aditya had a bit of a confident, contemporary playboy/military look going in maroon bottoms, a purple shirt and multi-pocket brown jacket. His unshaven face was, not surprisingly, the element that completed his look.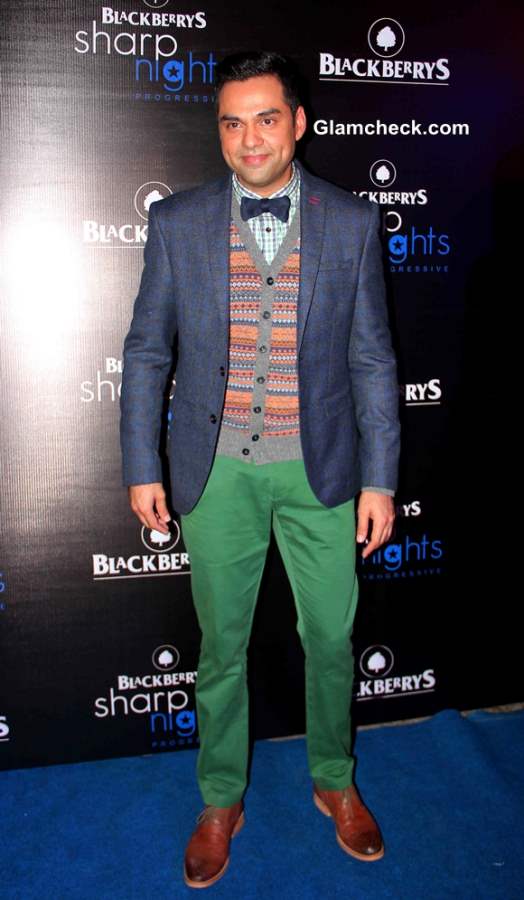 Abhay Deol at Blackberry Sharp Nights 2013
As for Abhay, he was definitely channelling something a little quirky with a cutesy blue bow-tie on a white and blue checked shirt. His look was quite similar to Siddharth's but more colorful. Abhay wore green pants, a printed, buttoned-up sweater over the shirt, and a blue blazer to tie them all together.
Quite a few celebs attended the event including funny man Cyrus Broacha, B-town actresses Shruti Hassan, Nimrat Kaur, Hazeel Keech and Rhea Chakraborty, Shweta Salve, author Chetan Bhagat with his better half, film-maker Prahlad Kakkar, Monica Dogra, Binal Trivedi, Nethra Raghuraman, Carol Gracias and Nina Manuel.
Solaris Images