Bollywood actress Shruthi Haasan may not have walked the ramp at the Blackberry Sharp Night fashion show in Mumbai, India on October 04, 2013, but that didn't stop her from being a show-stopper.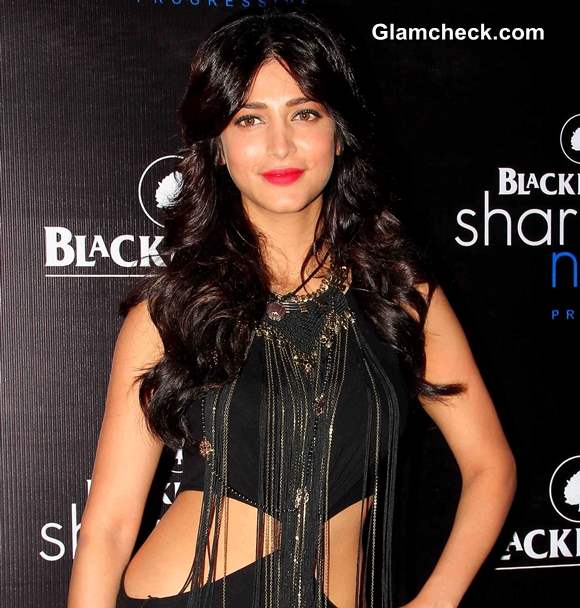 Shruthi Haasan at 2013 Blackberry Sharp Night
What she wore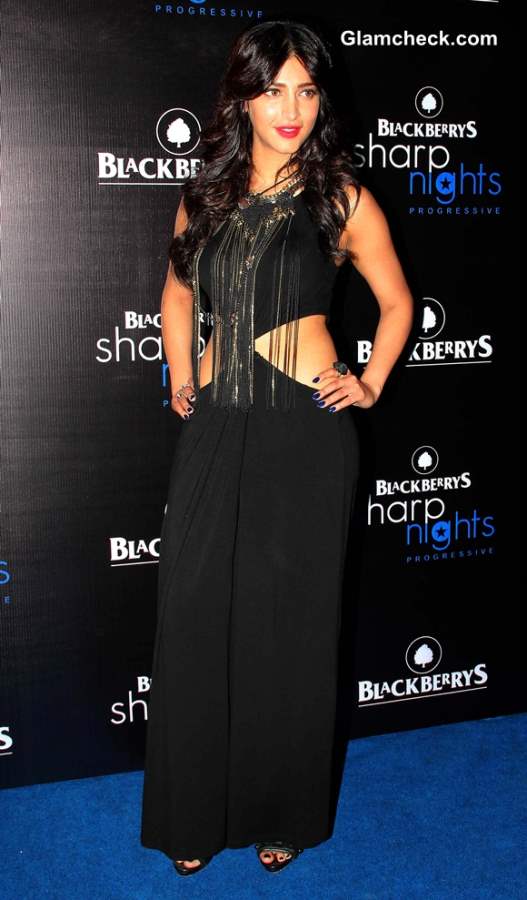 Shruthi Haasan black dress at Blackberry Sharp Night 2013
Shruthi donned a very sexy black evening gown with one of the biggest trends of the season – cut-outs. Large rectangular cutouts on both sides of her waist showed off the D-Day star's toned bod. Only a slim strip of black seemed to be holding up the slightly-flowy floor-length skirt.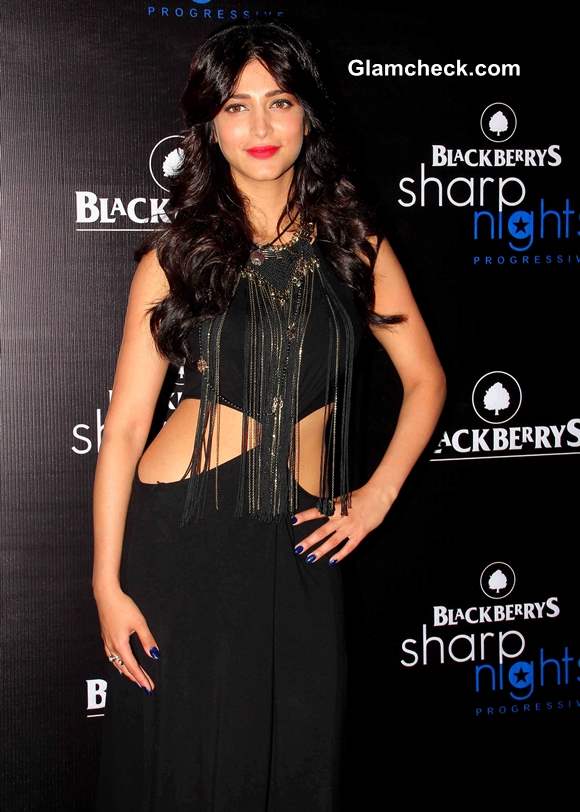 Shruthi Haasan Blackberry Sharp Night 2013
It was a delicious dress but there was also something darkly beautiful about it, like something you'd expect a vamp to wear. And we have to say it suits her admirably.
How she accessorized it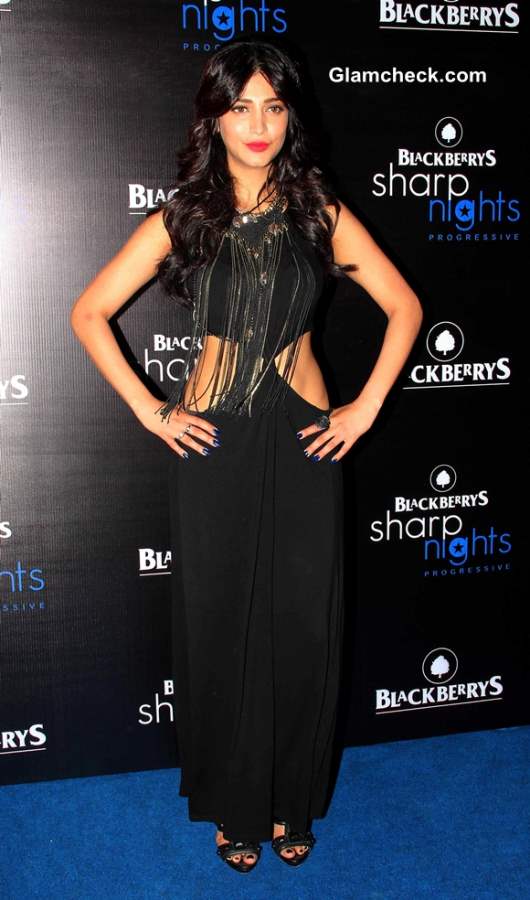 Shruthi Haasan 2013 at Blackberry Sharp Night
The main accessory was an elaborate neckpiece which had long tassle detailing that fell to her hips. At first glance, it almost seemed like a part of the dress, so intrinsic was it to the completion of this look. It gave off a Middle Eastern vibe which almost made you feel like she was going to start belly dancing any moment. A Goth-style statement ring, a couple of smaller finger rings and a pair of black strappy heels formed the rest of her accessories.
Her hair and makeup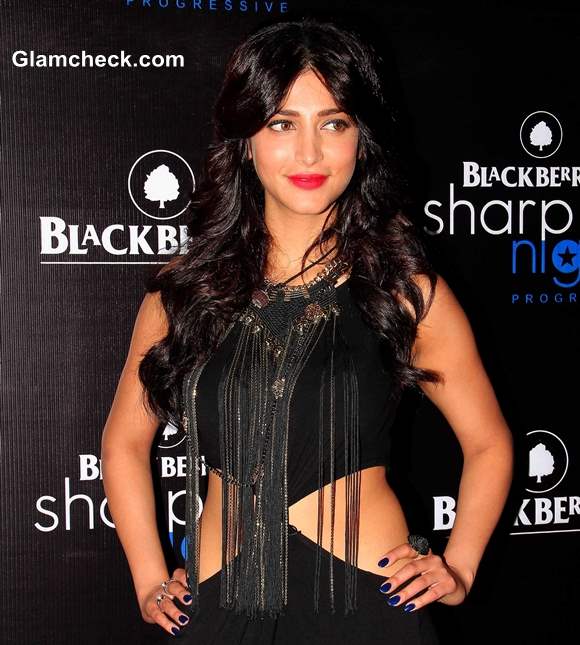 Shruthi Haasan at Blackberry Sharp Night 2013
Red lips reinforced that vampish vibe as did her hairstyle – loose curly ringlets falling down over both her shoulders from a middle parting. A very subtle shimmery eye shadow drew attention to her hazel eyes. Midnight blue nails completed her look.
Solaris Images