Bollywood actor and totally yummy mummy Aishwarya Rai Bachchan unveiled the Stem Cell Banking solution by Life Cell at a press meet in Mumbai, India on October 7, 2013.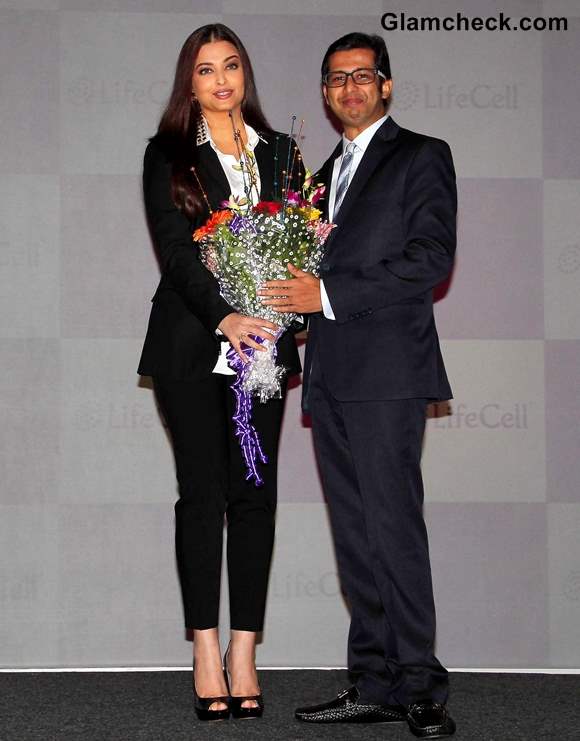 Aishwarya Rai Bachchan Goes Androgynous with Burberry
We were quite pleased to see that Aishwarya had ditched her anarkalis for this event and preferred an androgynous Western look from Burberry. The light-eyed diva wore cropped black pants, a white shirt with a statement collar and a blazer that had a very manly feel to it. Stud earrings, a statement ring and black patent peep-toes rounded off the ensemble.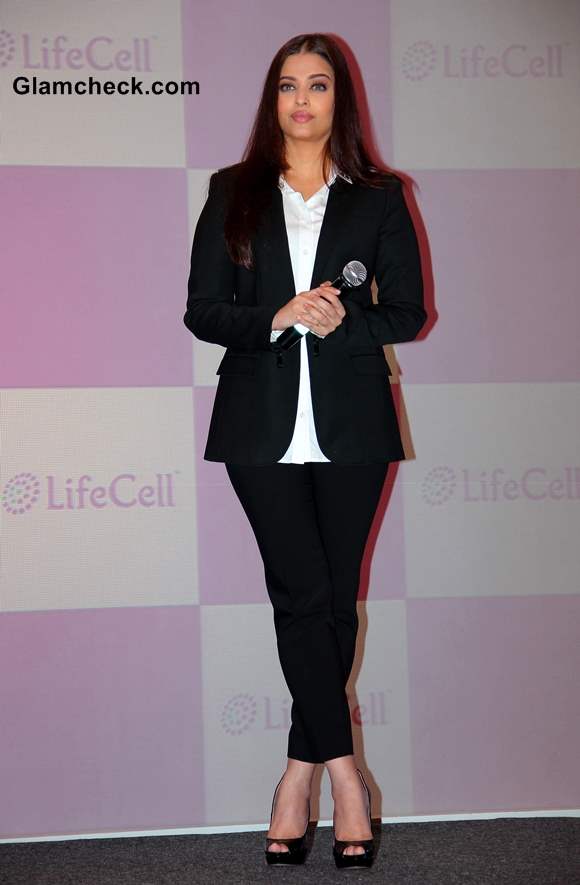 Aishwarya Rai Bachchan 2013 Androgynous look
Her hair was styled straight from an off-center parting and her makeup consisted only of a liner to brighten up those famous peepers. We'd have liked to see a sleeker hairstyle, like a high ponytail or something, to heighten the sharpness of the silhouette. But this former beauty queen cannot disappoint so even that small detail is easily overlooked.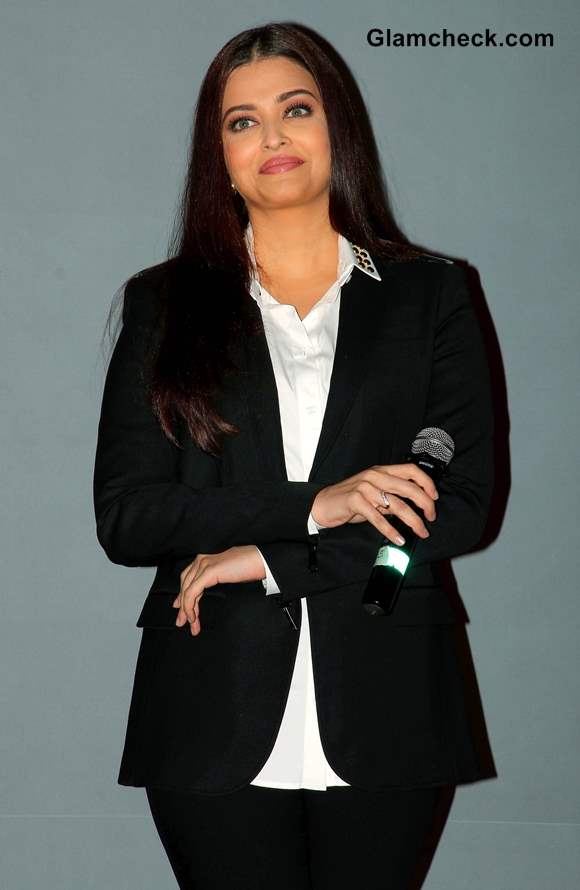 Aishwarya Rai Bachchan 2013 Pictures
The look is all about no-nonsense business with only a hint of femininity. It's a welcome change from her traditional avatars of late and we like the simplicity of it. Don't miss the trends – the statement collar and the monochrome theme which you do not even realise at first are being represented in this ensemble.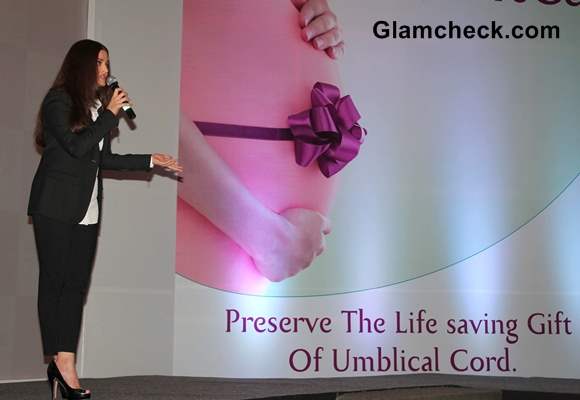 Aishwarya Rai promotes Life Cell
Talking about the stem cell solutions offered by Life Cell, Aishwarya revealed that she had banked her daughter Aaradhya's umbilical cord and thought it was an investment in the health of her child that every parent should look into if the option is available.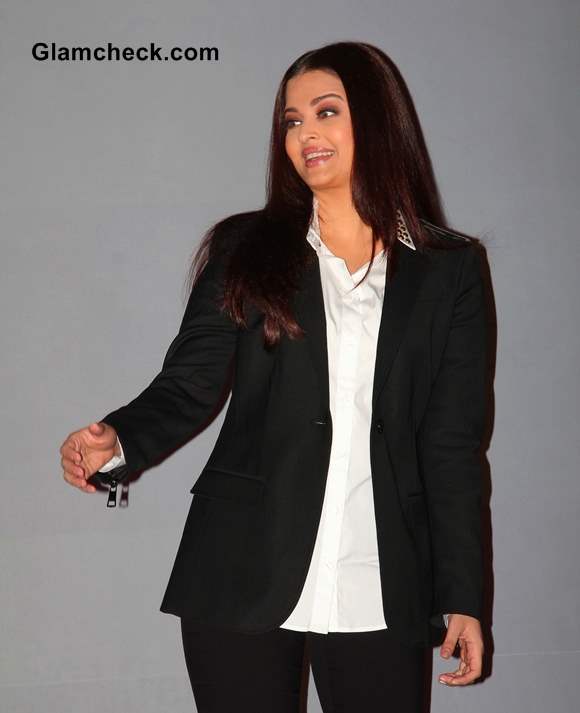 Aishwarya Rai 2013 Androgynous look
Although she has been away from the silver screen for a very long time, she has been very busy with endorsements. However, there has been talk that she will be returning to her art very soon and we really look forward to the film which will herald the return of this talented fashionista.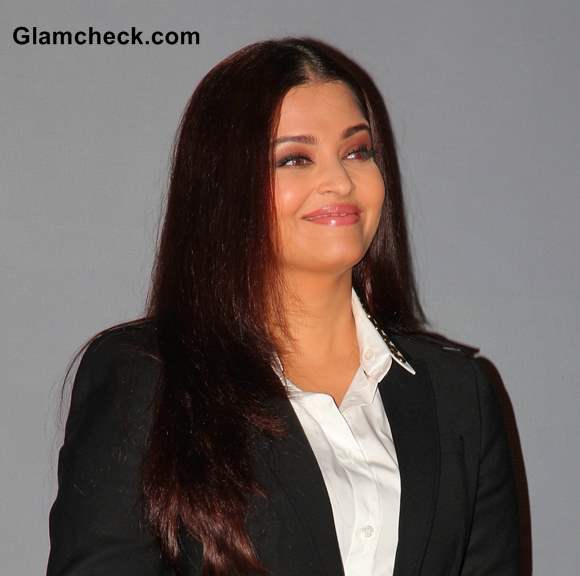 Aishwarya Rai 2013
Solaris Images