Bollywood actress Shraddha Kapoor launched the new collection of watches from Titan Raga in Mumbai, India on October 7, 2013. As the brand ambassador, she was the first to get a look at the new line which she said was unique and definitely a must-have for every gal who is on the lookout for timeless accessories. She also shared that there was an element of sensuousness to the watches in the Titan Raga collection which would enhance any wardrobe.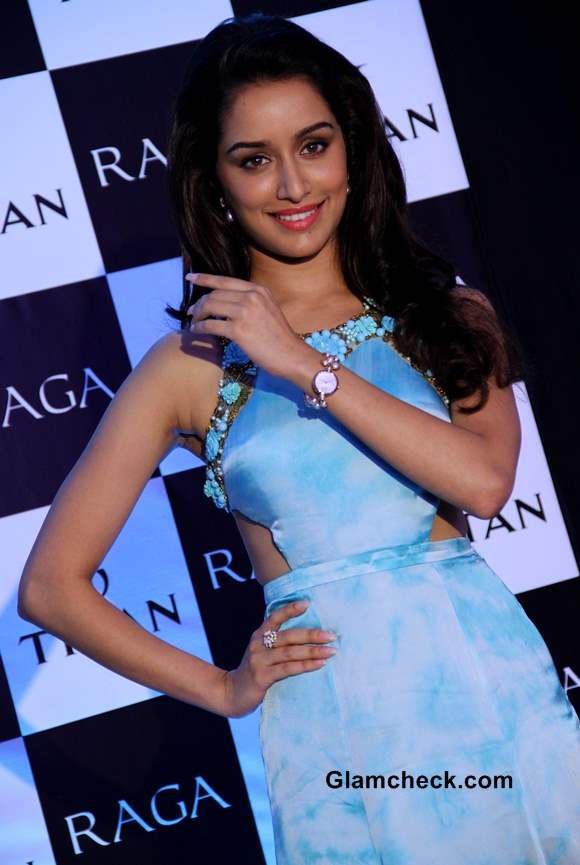 Shraddha Kapoor 2013 pictures
Meanwhile, the 21-year-old was showing off her own style sense in a pretty blue outfit.
What She Wore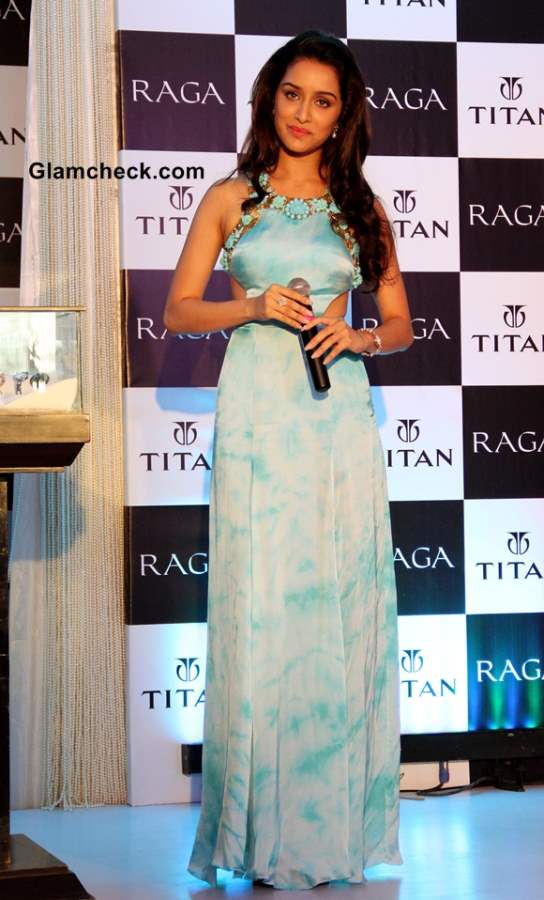 Shraddha Kapoor in Cut-out Gown at Titan Raga Event
The Aashiqui 2 star sported an outfit designed by her friend Sonaakshi Raaj. Blue beads, gold, cut-outs and a dreamy color – all this combined to make Shraddha look like a princess of the sea. She sported a floor-length evening gown which was fashioned out of a light blue fabric with an abstract print in white that resembled the sky. The waist featured those trendy cut-outs that are all the rage nowadays and the neckline was embellished with blue beads and gold sequins.
Shraddha Kapoor 2013 at Titan Raga Event
The light color was just right for the day event while the embellishments and cut-out were bringing Bollywood glamour to the table.
How She Styled It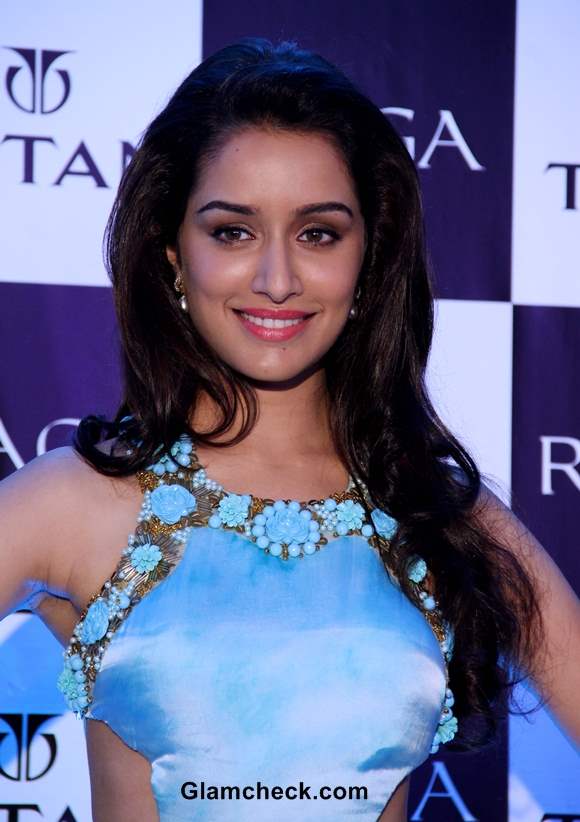 Shraddha Kapoor pics at Titan Raga Event
Hints of bling spruced up her look, from her pearl-encrusted ring to her pearl drop earrings and finally her beautiful watch from the new collection which had a strap made out of pearls. Shraddha said at the launch that when she buys a watch, she needs for it to look incredible and have a timeless vibe to it. The one she picked to accessorise this outfit with is certainly all of that and much more.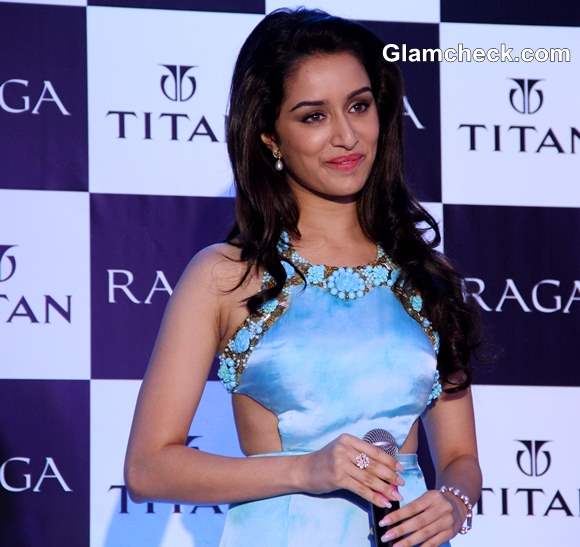 Shraddha Kapoor in Sonaakshi Raaj Cut-out Gown at Titan Raga Event
Her makeup was kept simple with light pink lippie and eye shadow that was a couple of shades darker than her skin tone. Simple curls gave her look the finishing touch.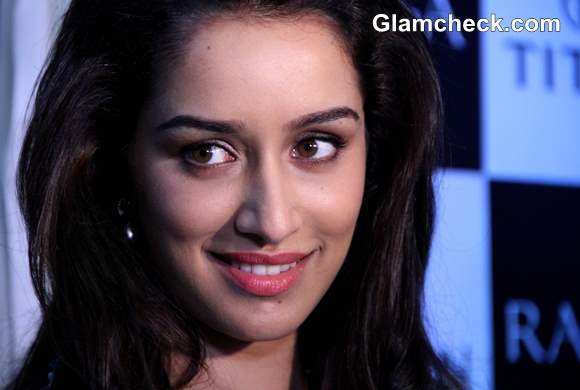 Shraddha Kapoor 2013 pics
Solaris Images