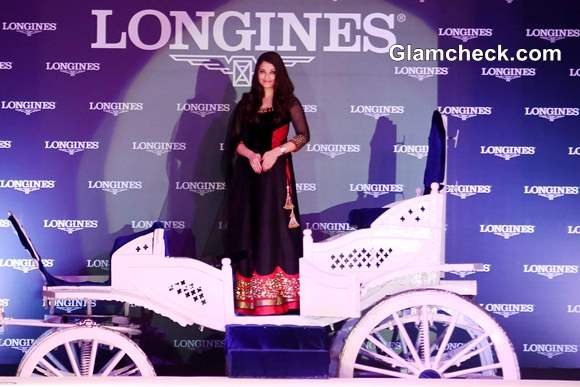 Longines watches launched their latest collection in New Delhi, India on October 9, 2013 and brand ambassador Aishwarya Rai Bachchan was there to bring her star power to the event.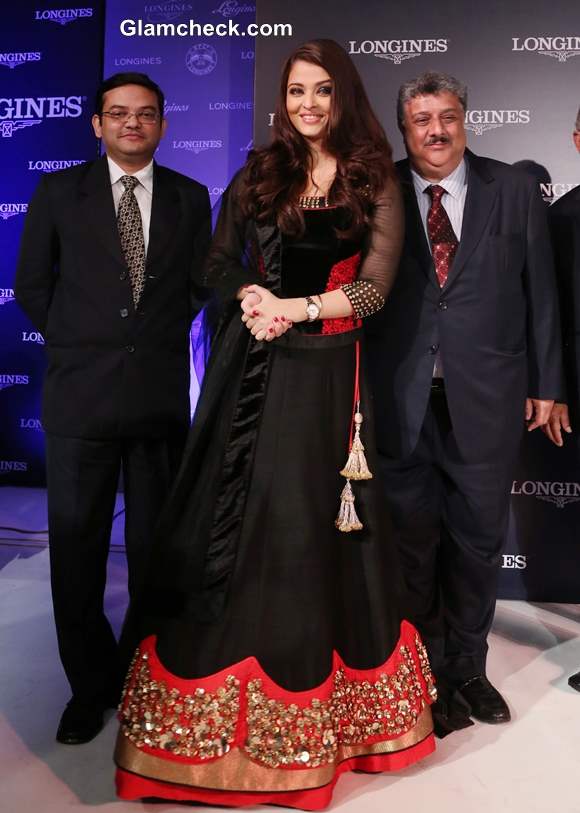 Aishwarya Rai Bachchan in Royal Black Lehenga Launches Longines Watch Collection
The event was set up on a stage that resembled a ramp, and Aishwarya appeared on it in a chariot painted completely white.
She looked uber-glam in a black lehenga choli with an international flavour. The choli was a long one embellished in gold on the neckline and with red floral detailing on the side of the waist. Both embellishments of the top were replayed on the hemline of the lehenga, imparting a royal, stately vibe to the former beauty queen's avataar.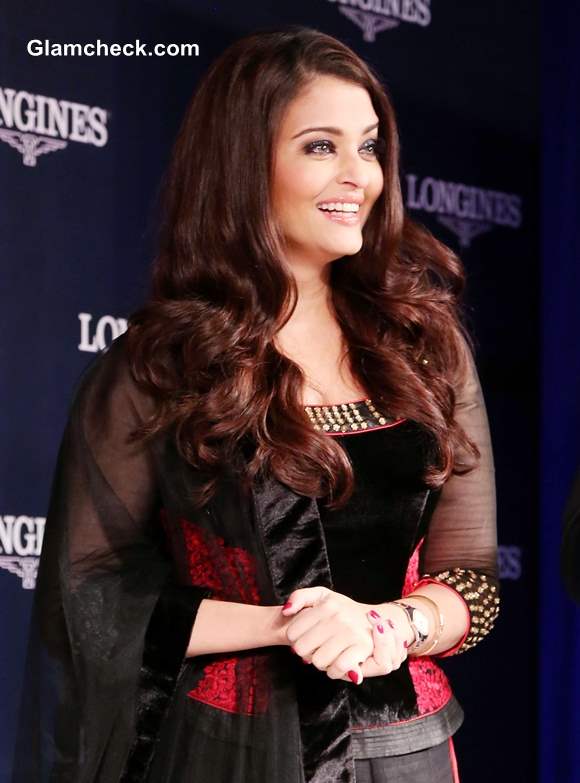 Aishwarya Rai latest pictures 2013
Apart from a gold watch from the new collection that she was modelling, she wore only a delicate diamond ring to accessorize. Intense chocolate locks completed her look.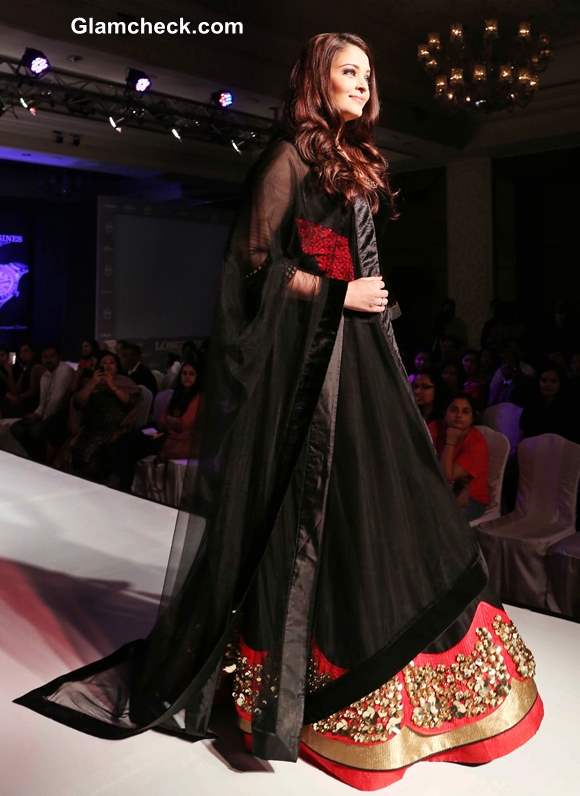 Aishwarya Rai Bachchan in Royal Black Lehenga at Longines Watch Collection  Launch
Speaking to the media about the brand, Aishwarya said that she bought her first Longines timepiece in 1999 and was sure that she would be passing it on to someone she loved because it had great sentimental value.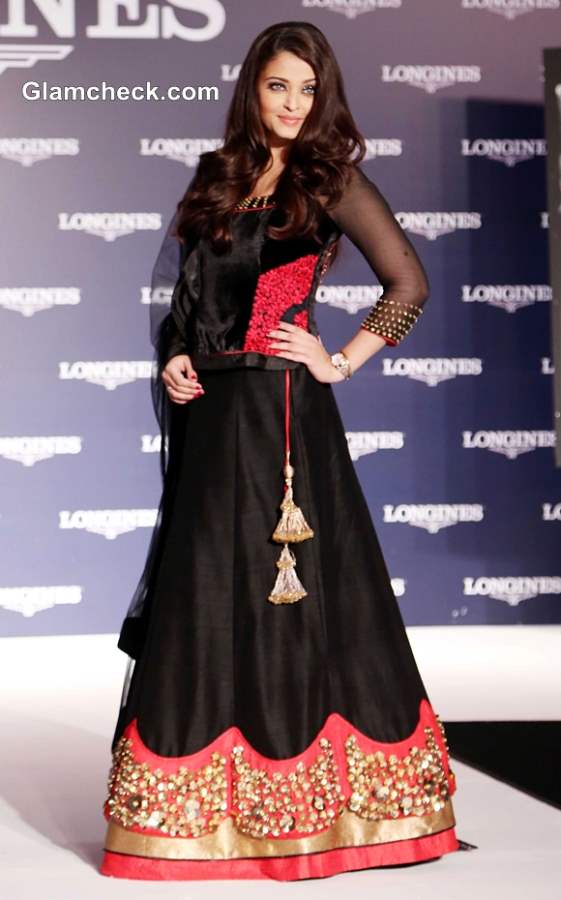 Aishwarya Rai Bachchan 2013 Launches Longines Watch Collection in Royal Black Lehenga
The Bollywood actress announced the winners of the contest 'The Oldest Longines Watch in India' too. The event also saw the unveiling of a painting of the star.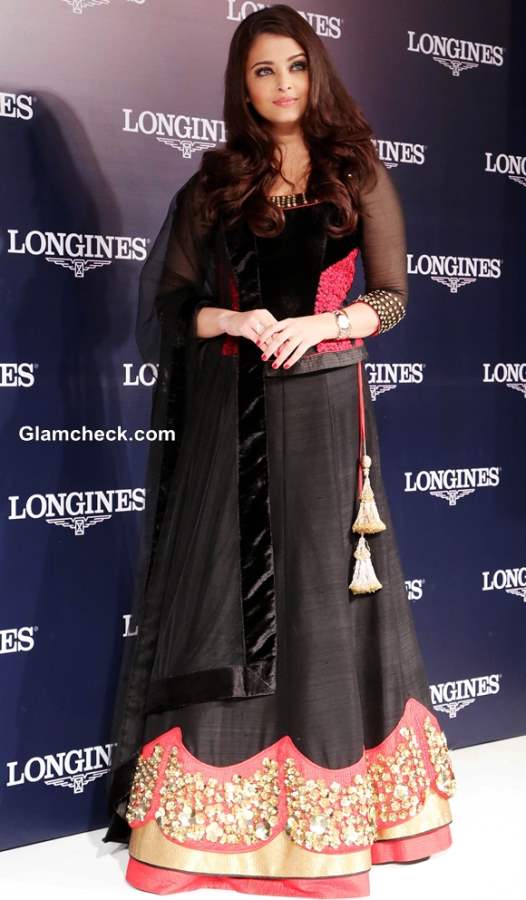 Aishwarya Rai Bachchan in Black Lehenga 2013 pictures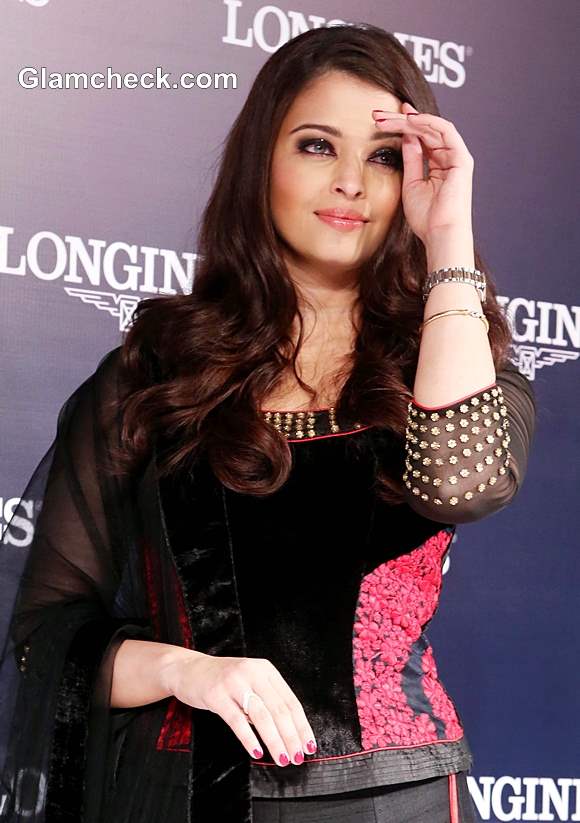 Aishwarya Rai Bachchan latest 2013 pictures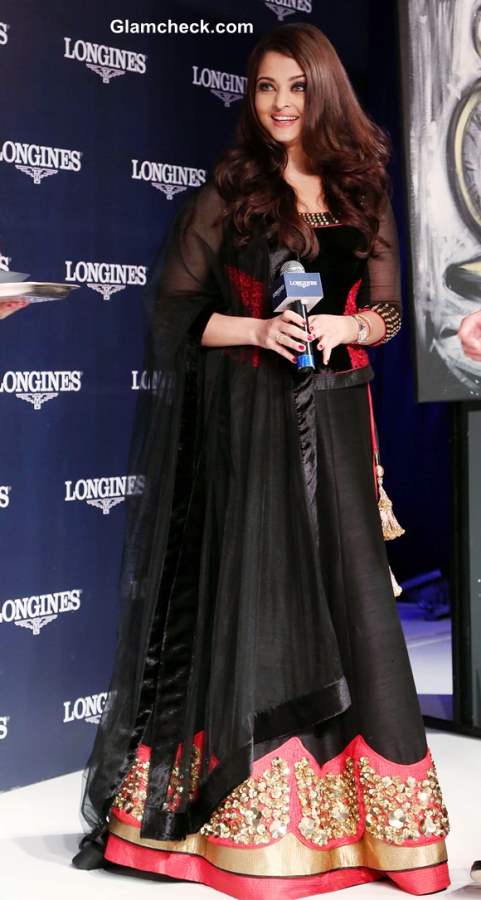 Aishwarya Rai Bachchan Launches Longines Watch Collection in Black Lehenga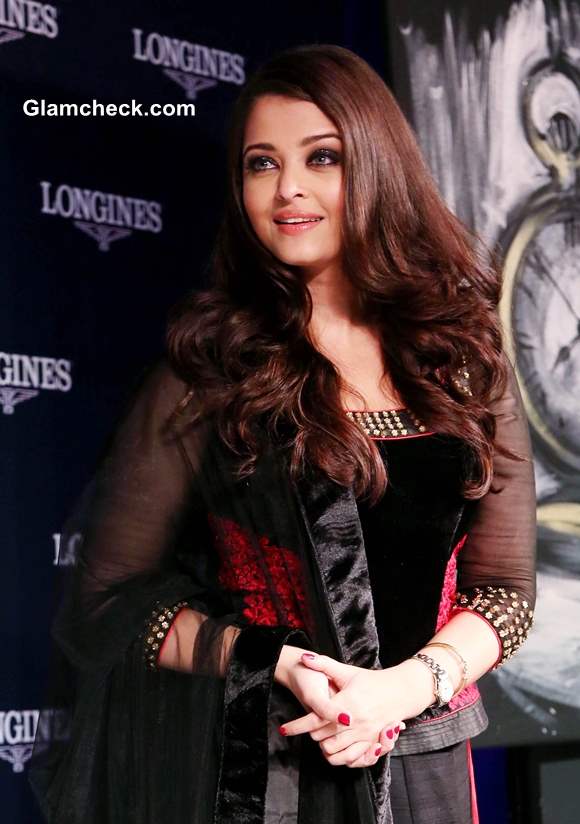 Aishwarya Rai Launches Longines Watch Collection in Royal Black Lehenga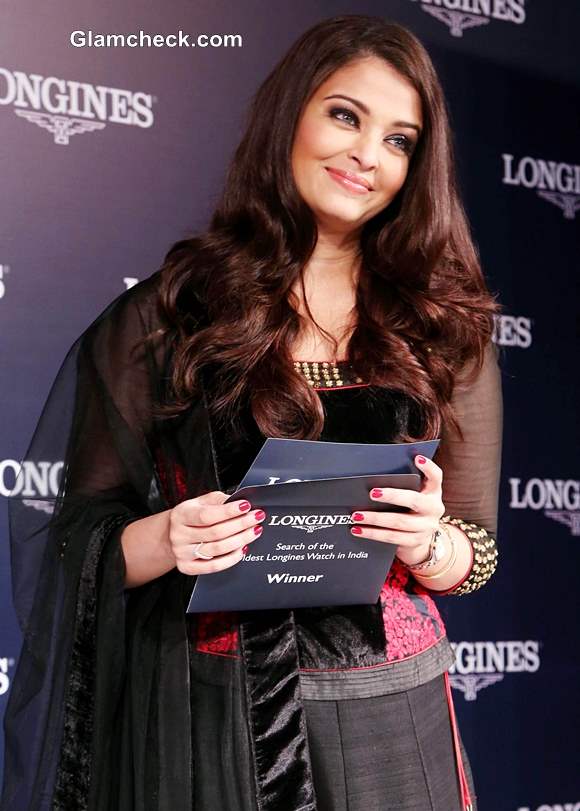 Aishwarya Rai Bachchan Launches Longines Watch Collection in Royal Black Lehenga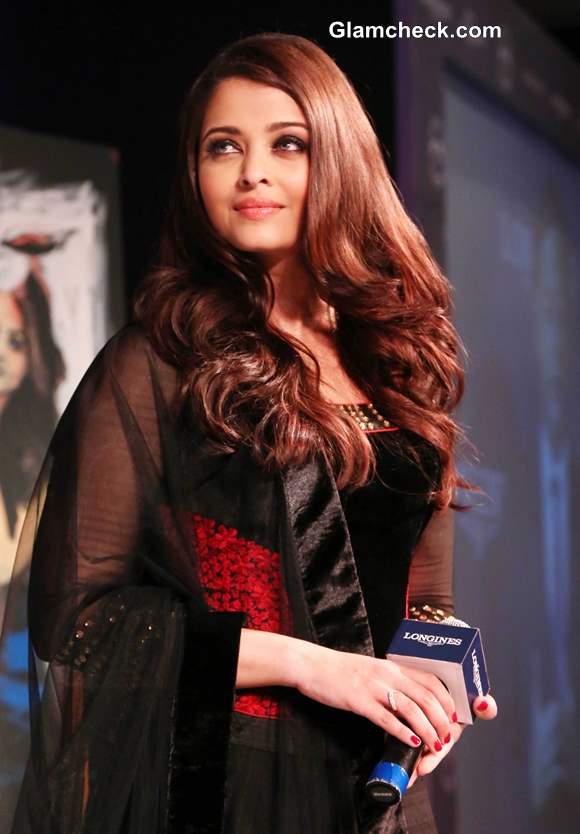 Aishwarya Rai Bachchan Launches Longines Watch Collection
Solaris Images