Bollywood actress Alia Bhatt displayed a creation by famed fashion designer Masaba Gupta during the Wills Lifestyle India Fashion Week (WIFW) in New Delhi, India on October 9, 2013.
The Clothes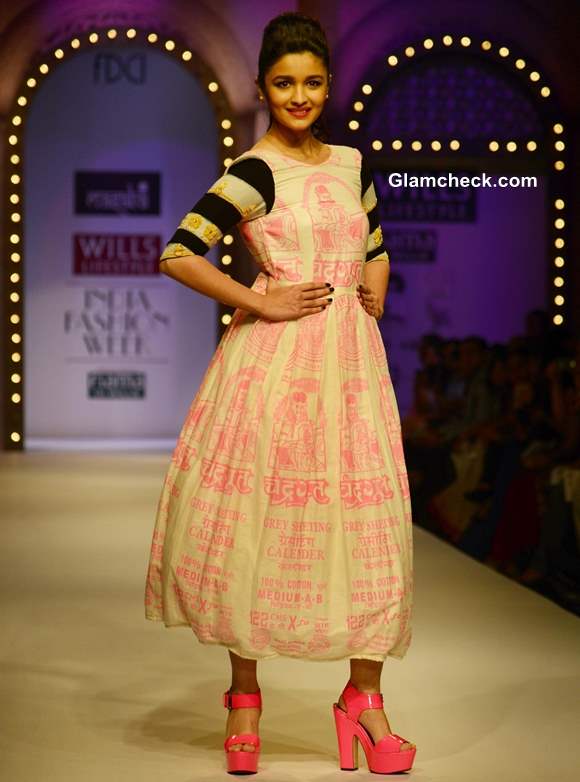 Alia Bhatt at Wills Lifestyle India Fashion Week 2013  for Masaba
Masaba has been into quirky prints for her last few collections and it continued with this one, Alia's outfit a prime example. The Student of the Year star wore a white dress with a quirky Chandragupt print in light pink emblazoned across the fitted bust and flared out skirt, all the way to the hemline which fell a few inches below the calves.
Another defining feature of the frock was the black and white striped elbow-length sleeves with yellow floral embroidery, the deviation from the pink itself seeming a little quirky and the yellow flowers exuding a spirit of fun.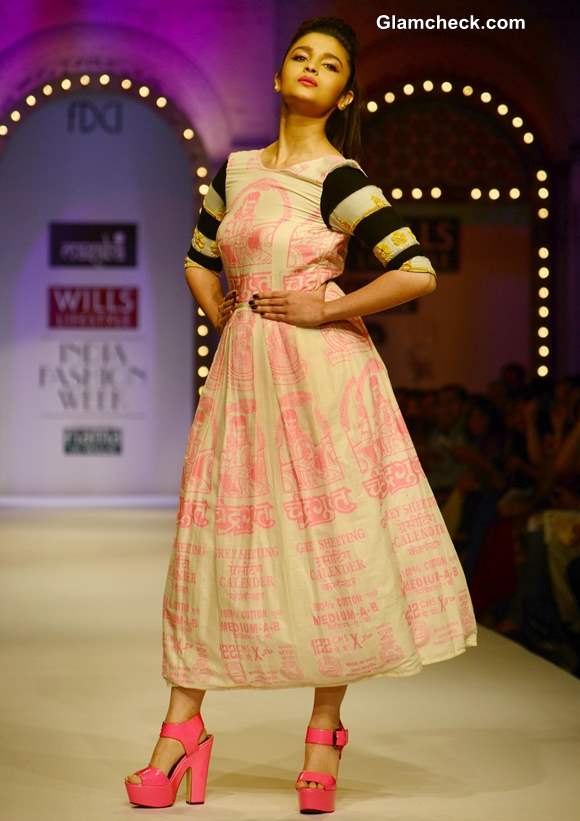 Alia Bhatt Walks for Masaba at 2013 Wills India Fashion Week
Finally, it also had a V-shaped low-cut back which added a feminine and slightly sensuous touch to the outfit.
The dress is very youthful, obviously, and has immense reserves of fun which is why Alia's baby-faced beauty makes her the perfect model for it.
Accessories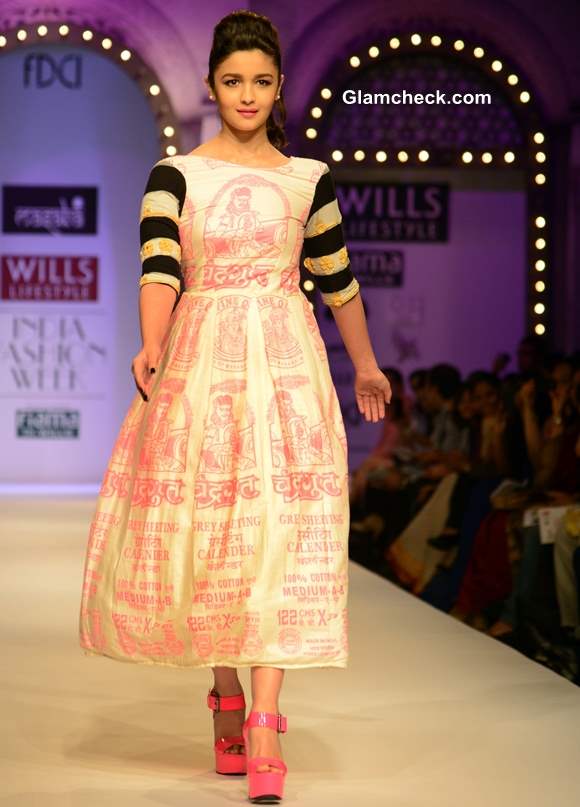 Alia Bhatt Walks for Masaba at Wills Lifestyle India Fashion Week 2013
We love how this outfit was accessorised because it was just as vibrant and fun as the dress, especially the neon pink ankle-strap platform heels which seemed to be made for this number. The only bling was a pair of pearl stud earrings. 
Hair and makeup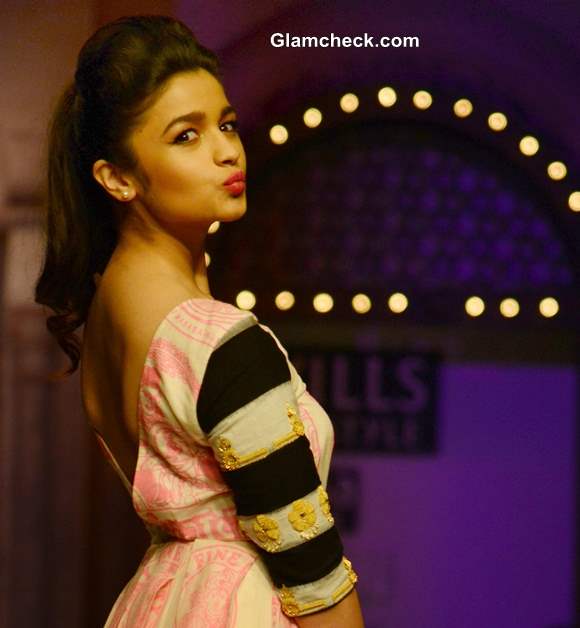 Alia Bhatt for Masaba at Wills Lifestyle India Fashion Week 2013
The styling of this look also scored big points in our book. Her lips were highlighted with a bright pop of pink and a subtle cat's eye sweep brought out the mischief of the ensemble. A ponytail puffed on the crown resembling a Mohawk completed the look. 
Indian Photo Agency