Bollywood actor Priyanka Chopra was announced as the brand ambassador of the Mantra Majestique Group in Pune, India on October 12, 2013. The former Miss World looked absolutely stunning at the press event in an ensemble that was essentially simple but had an international flavour to it.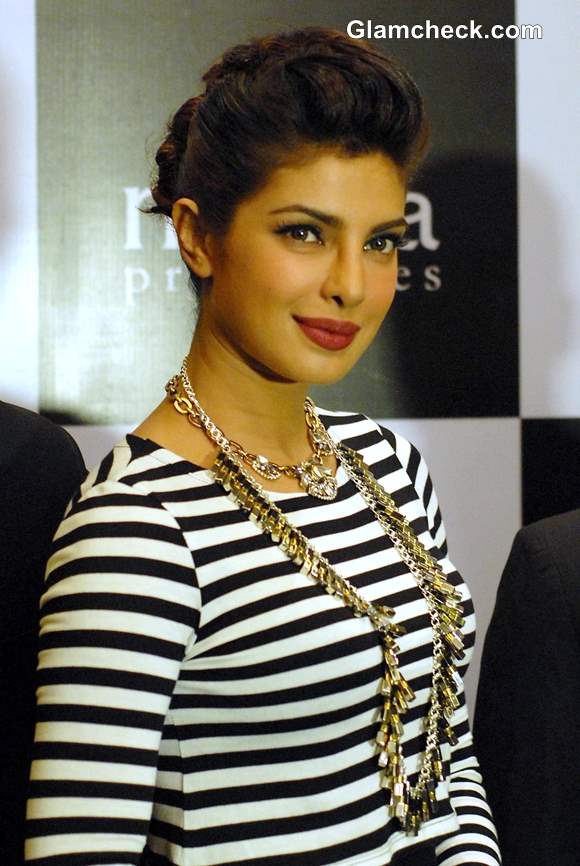 Priyanka Chopra Exudes Sexy Elegance in Monochrome Outfit
She sported a black pencil skirt with a well-fitting, full sleeve top featuring horizontal stripes in black and white. The nuetral but classic colors looked exactly that on Priyanka – classic. But she also had a very contemporary and fun vibe going on.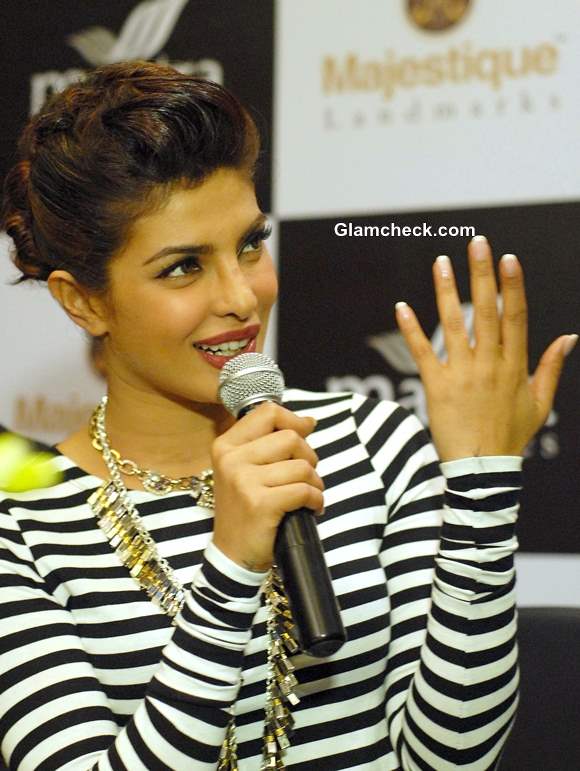 Priyanka Chopra in Monochrome Outfit
The look was accessorised with a statement necklace and rounded off with a sexy bouffant-esque updo and that gorgeous maroon-red lipstick that suits her to perfection. No celeb in the nation wears that lippie quite like her and it has that elite glamorous effect only on her generous pout.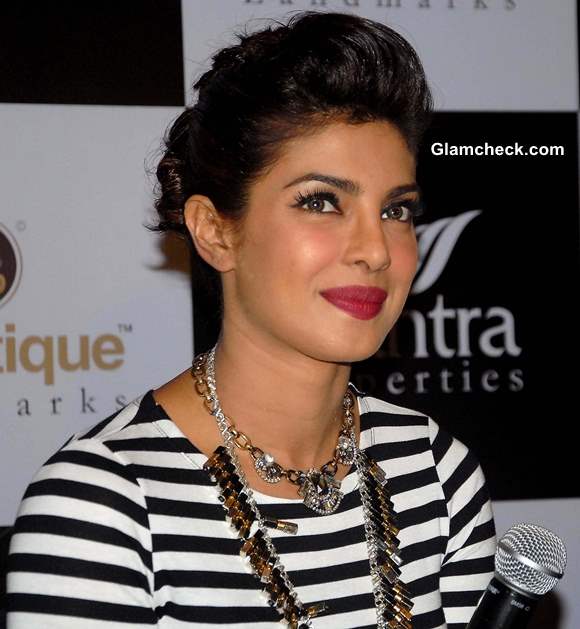 Priyanka Chopra brand ambassador of Mantra Majestique Group
Get the Look
Pull out your wardrobe staple – the black pencil skirt that fits you well. Pair it with a plain white top or a striped monocrhome tee if you can lay your hands on one. The top should fit well and have a very clean silhouette if you want to mimic Priyanka's look. Look in the full-sleeve T-shirt department for something appropriate. Finish off the ensemble with a pair of sleek pumps and a statement accessory.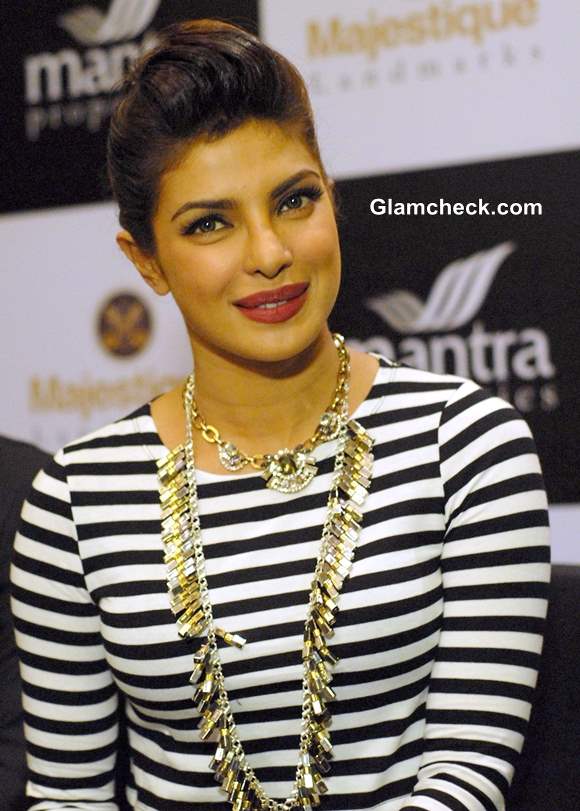 Priyanka Chopra brand ambassador of the Mantra Majestique Group
The silhouette of your updo should reflect the clean vibe of the outfit but you can have a little fun to it by having your tresses a little curly or sporting a bouffant. The red lippie is not a must, but its definitely what ties the rest of the look together and it infuses a glamorous confident vibe to the look.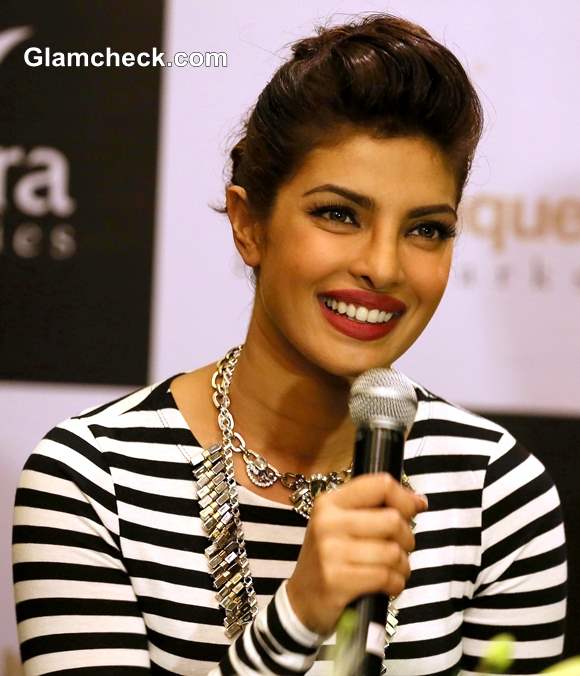 Priyanka Chopra 2013 latest pictures 
You don't have to save this look for a special occassion as it's remarkably suitable for both work and play. You can add a blazer to the look during the day if you want alongwith a neutral lippie, and turn it into evening wear in a flash by ditching the blazer and blazing a trail with a lippie that better  reflects your thank-god-the-day-is-over mood. 
Solaris Images