After putting on a stunning display of her style sense at a Forevermark event the day before, Bollywood actress Jacqueline Fernandez proved it once more and with just as much aplomb as she attended the opening of the Farfetch superstore Le Mill in Mumbai, India on October 17, 2013.
What She Wore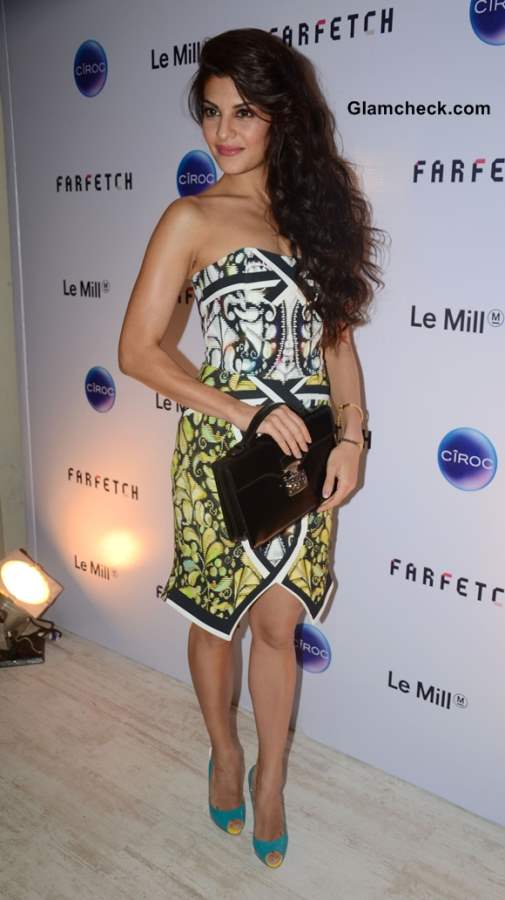 Jacqueline Fernandez in Peter Pilotto at Le Mill Grand Opening
Jackie slipped into a strapless printed dress that oozed elegance and sex appeal. It was a knee-length number with an asymmetrical hemline, the abstract pattern on the dress giving the illusion of draped detailing.
The top half of the dress was mainly monochrome with just a few spots of color here and there. The bottom half continued with the same monochrome palette but a pale yellow also dominated the background.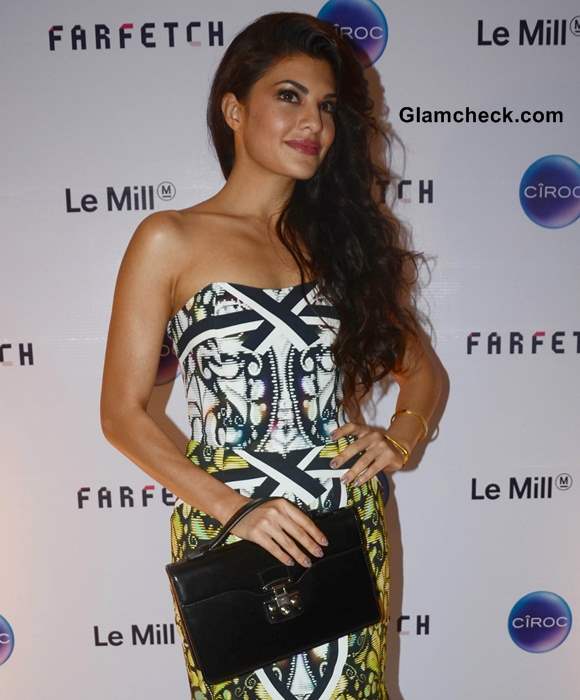 Jacqueline Fernandez at Le Mill Grand Opening
It was a bold, contemporary ensemble which spelled high class, high fashion and sensuousness. The outfit was flawless, making her look like she'd walked right off the runway or out of the pages of a fashion magazine.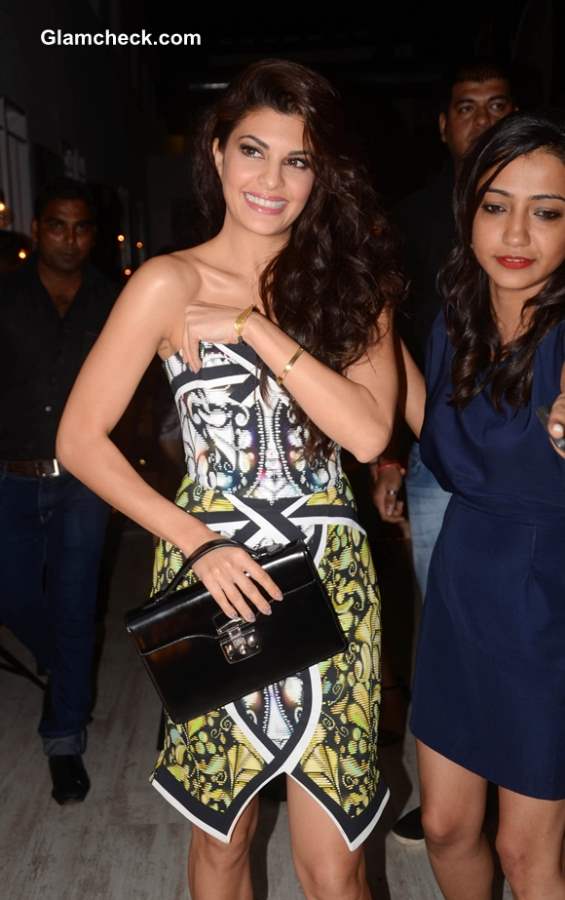 Jacqueline Fernandez Pictures at Le Mill Grand Opening
How She Styled the Look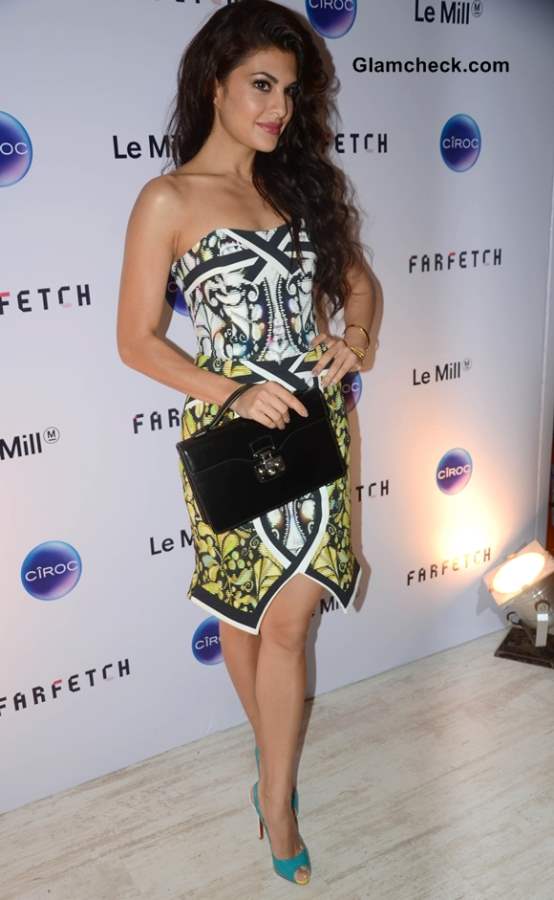 Jacqueline Fernandez in Peter Pilotto dress at Le Mill Grand Opening
As yum as the dress was, it would not have held together as well as it did if it had not been so expertly accessorized with a black clutch by Gucci and azure peep-toes to die for.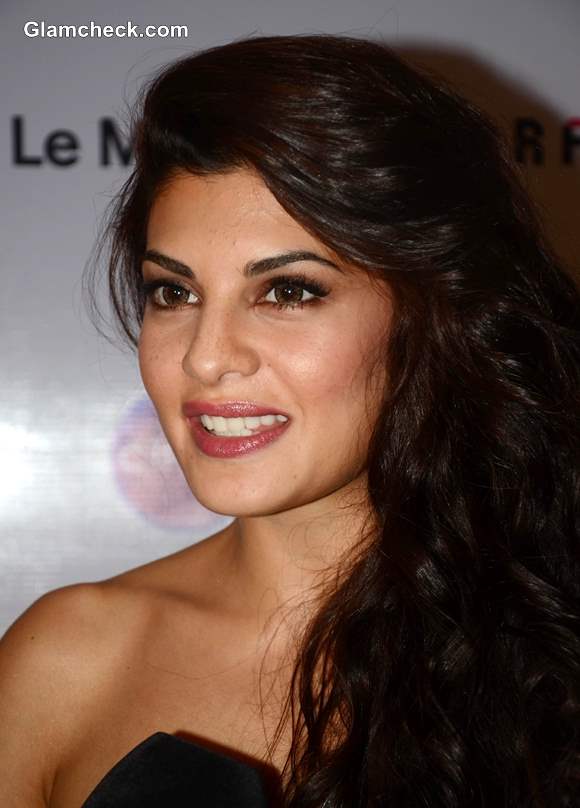 Jacqueline Fernandez 2013  at Le Mill Grand Opening
Jacqueline's hair was swept over one shoulder, fashioned into curls and blown out a bit to give them a voluminous feel, the brown highlights in her hair enhanced by the do. The hairstyle was partly beachy, fully hot. She completed her look with a pink lippie and brown eye liner. 
Solaris Images