Fashion designer Masaba Gupta's wardrobe is always an inspiration. We love catching her when she's out and about and also when she's doing a little networking like at the the launch of Farfetch superstore Le Mill in Mumbai, India on October 17, 2013.
The Ensemble
We're presuming Masaba wore one of her own creations. The stunning simplicity of her outfit definitely points to that direction. She chose the most timeless go-to for evening wear – a black gown.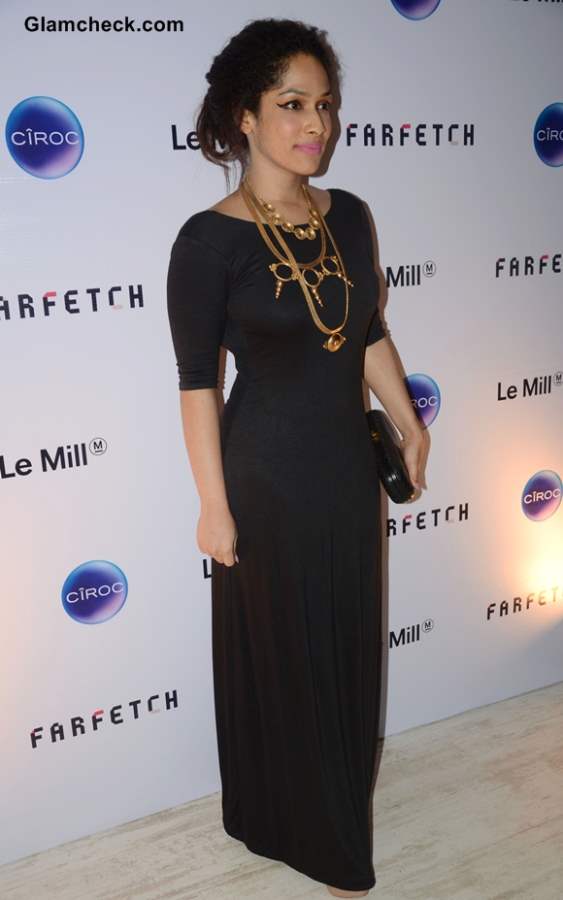 Masaba Gupta in Black Gown at Le Mill Store Launch
Hers had elbow-length sleeves and simply fell to the floor with no cinched-in bits, embellishments, cuts or ruffles. The plain dress allowed her to play up the rest of her ensemble, which she did with enthusiasm and finesse.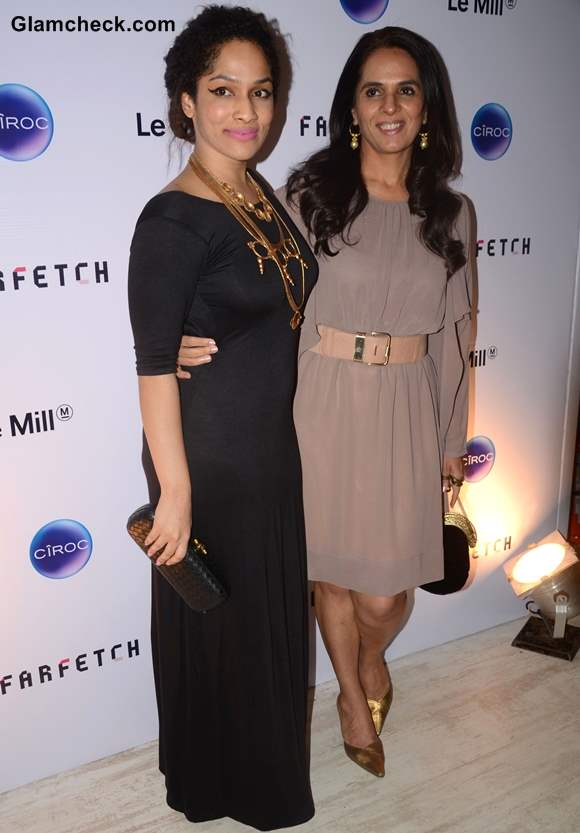 Fashion designer Masaba Gupta and Anita Dongre at Le Mill Store Launch
Her clutch was a pretty everyday affair, a black one with a gold clasp. But she did wear three different neck pieces, all in gold and each as statement as the last. She also wore them in successive lengths, the longest falling to just below her breasts. Apart from the deluge of necklaces, she wore no other jewellery.
Her hair and makeup
She has her go-tos when it comes to makeup and the pink lippie she sported was definitely one of them, a color she has often worn even with her casual day outfits. Another patent Masaba element was her cat's eye makeup, a dramatic sweep that she is quite fond of. Meanwhile, her hair was fashioned into a messy updo, the stubbornly curly locks swept away from her face highlighting her statement makeup.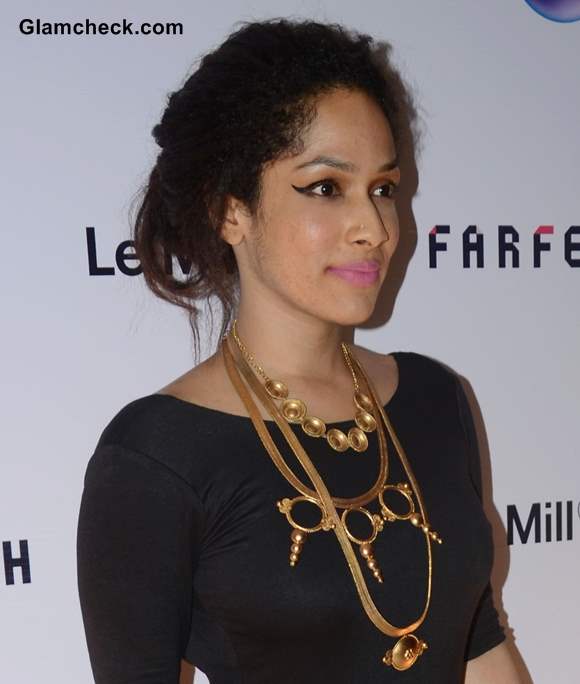 Designer Masaba Gupta at Le Mill Store Launch
Also at the event was fellow designer Anita Dongre who took advantage of the flesh-tone trend by bringing out her grey-nude knee-length dress with a beige belt. Her choice of jewellery and even accessories reflected Masaba's in that it was all gold from her dangle earrings to her peep-toes and even the large clasp of her black purse. Her makeup was nuetral too while a loose curly hairstyle completed her look.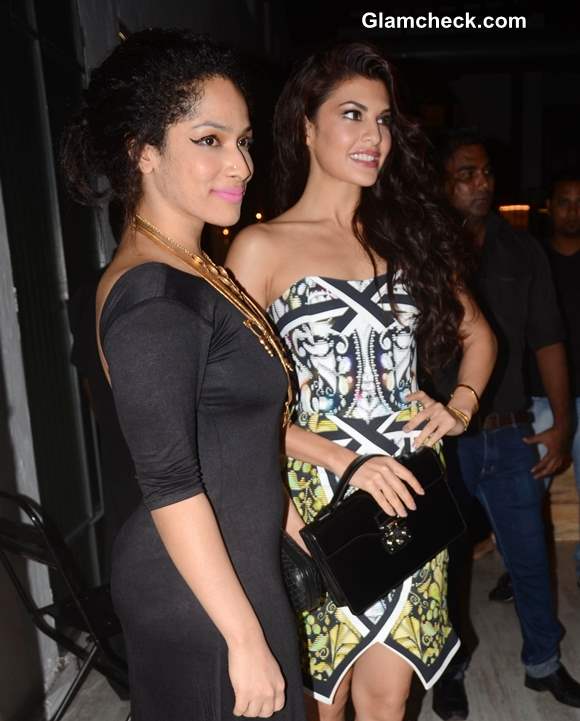 Masaba Gupta at Le Mill Store Launch
Solaris Images