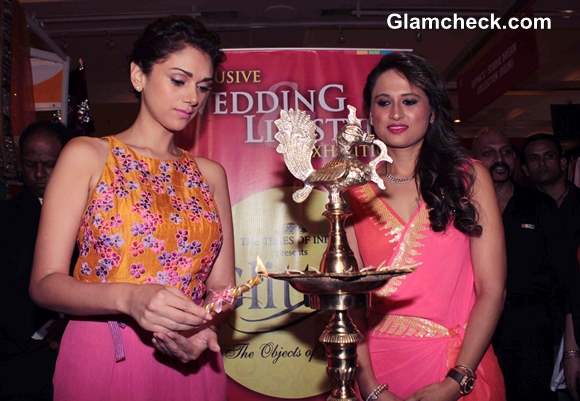 Bollywood actor Aditi Rao Hydari lit the ceremonial lamp as she inaugurated Glitter 2013, a jewellery fashion exhibition, in Mumbai, India on October 18, 2013. She was joined by Bulbeer Gandhi.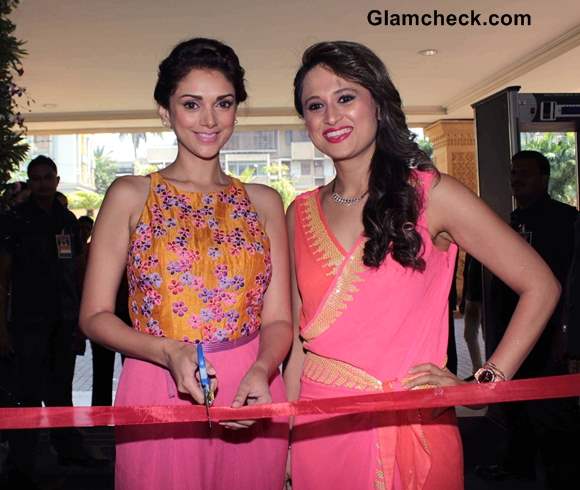 Aditi Rao Hydari and Bulbeer Gandhi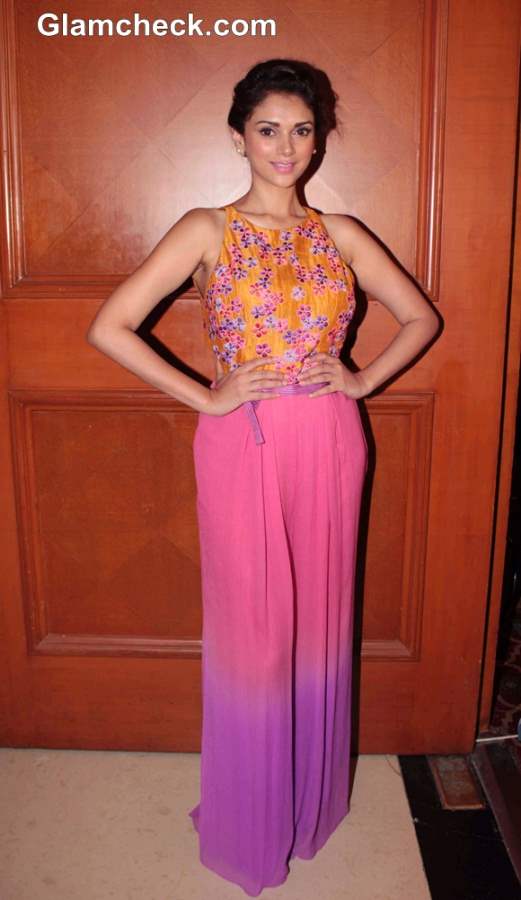 Aditi Rao Hydari 2013 Pics
Aditi wore a pair of pink and purple shaded palazzo pants, teaming them with a sleeveless orange top that had a delicate floral print. The colors, the fit, the relaxed resort style – it all looked great on this petite 26-year-old.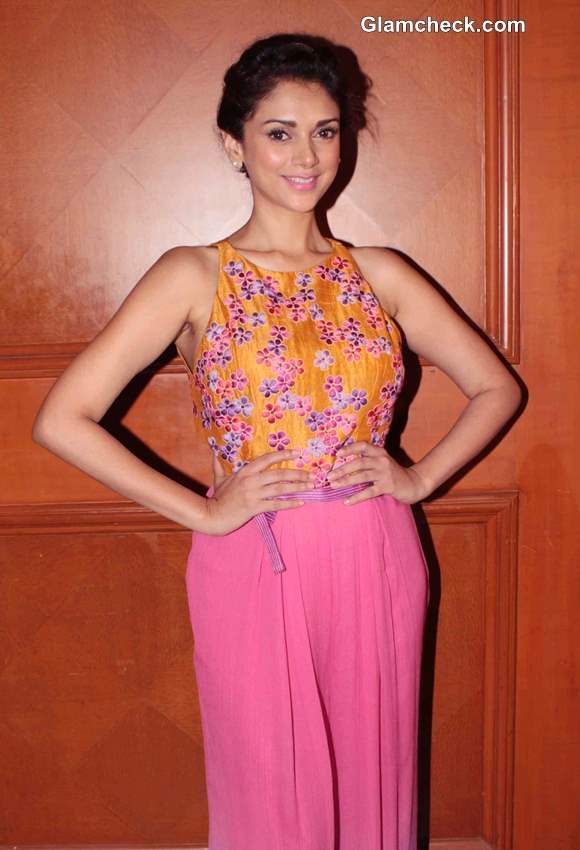 Aditi Rao Hydari 2013
Her hair was styled into a simple updo, revealing her pearl stud earrings. Makeup that borrowed from a refreshing pink palette completed her look.
Since Aditi's latest film Boss was released just two days ago, the topic at the press meet that followed the inauguration naturally turned to how well it is doing at the box office. Aditi said that although she was happy with the film, she wishes she had more to do in it. She confirmed that she was in no way complaining and she had no regrets whatsoever, and that the entertaining film was exactly what she wanted to do at this point in her career.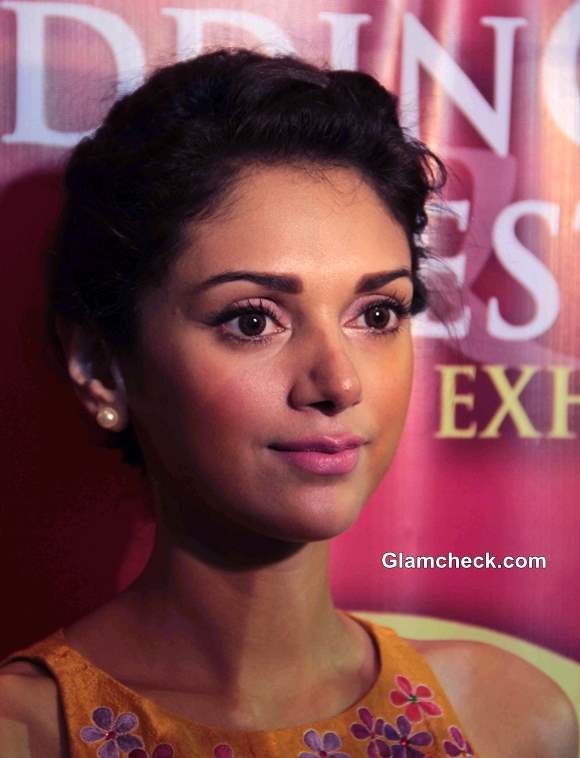 Aditi Rao Hydari Pictures 2013 
When asked why she had signed on, she said that one of her goals as an actress was to play a very typically Bollywood heroine with the dances around trees and romance in a film that was typically over the top. Boss, she says, allowed her to fulfill that ambition. After all, she laughed, actors want applause, cheering and an appreciative audience and a masala film like Boss is the best way to get it. She said she would definitely be doing a film like this again in the future too. Well, with her performance in the  Akshay Kumar starrer, we're sure that there will be no dearth of scripts coming this girl's way. 
Solaris Images