Bollywood actor Salman Khan joined Milind Deora, the Union Minister of State for Shipping, for the commemoration ceremony of the 5th South Mumbai – Milind Deora Junior Soccer Challenger in Mumbai, India on October 18, 2013.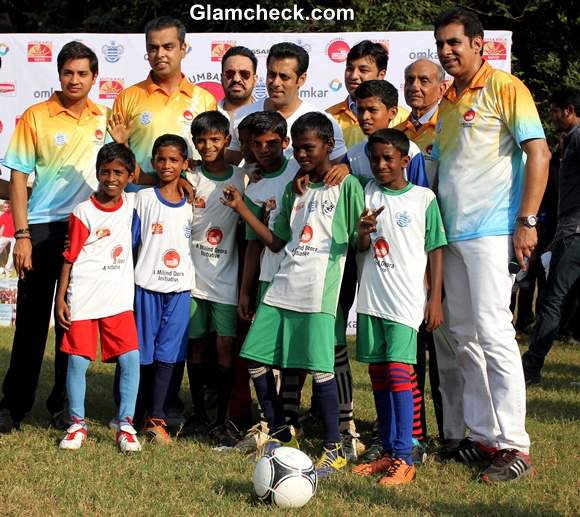 Salman Khan Commemorates Junior Soccer Challenger
The Milind Deora Junior Soccer Challenger is organised in association with English football club Queens Park Rangers (QPR) which is owned by Laxmi Mittal. The next match will be played at the Western Railway Ground in Lower Parel, Mumbai with Aditya Mittal as the guest of honour.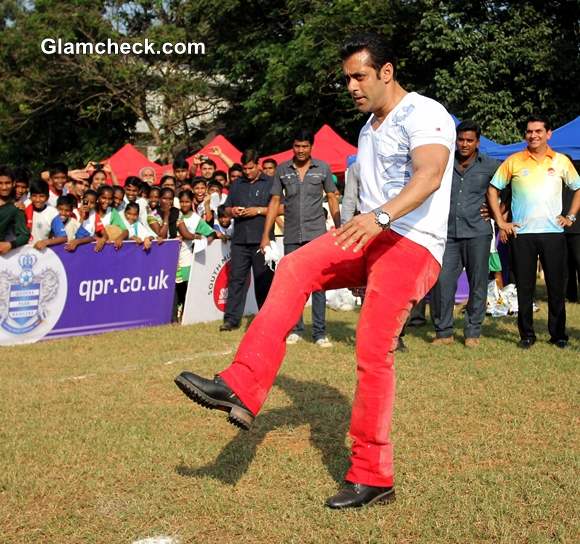 Salman Khan Junior Soccer Challenger
Meanwhile, Salman has recently been in the news for a lawsuit filed against him on the grounds that his show Big Boss hurts religious sentiments. Since the theme of this season is heaven and hell, a trident has been depicted in the background on the sets. Since the trident is associated with Hindu Lord Shiva, activist Hemant Patil claims that it is offfensive to him. The hearing will be held on October 29.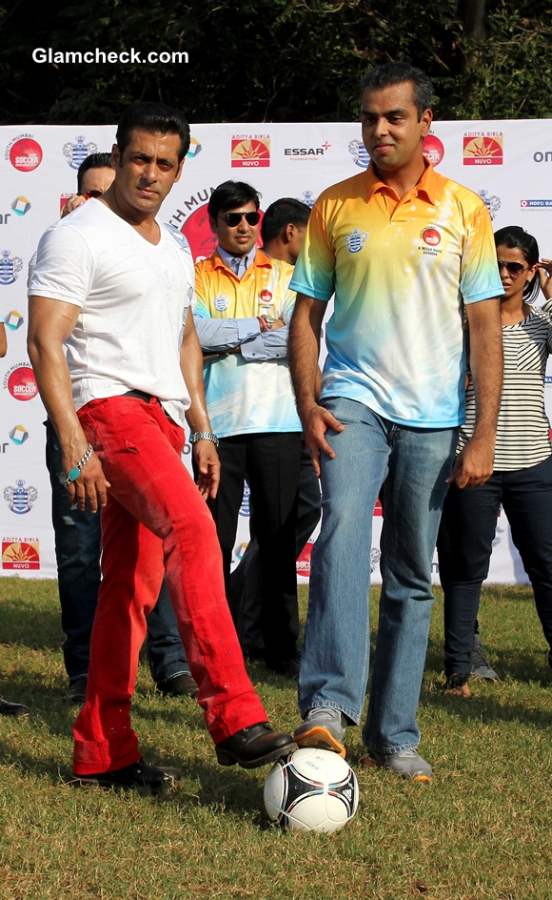 Salman Khan 2013 Commemorates Junior Soccer Challenger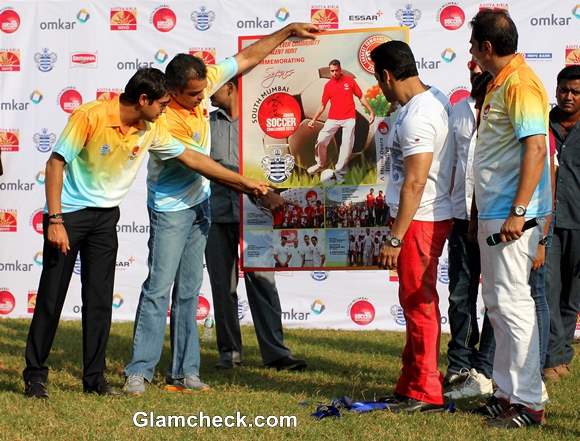 Salman Khan 2013 Junior Soccer Challenger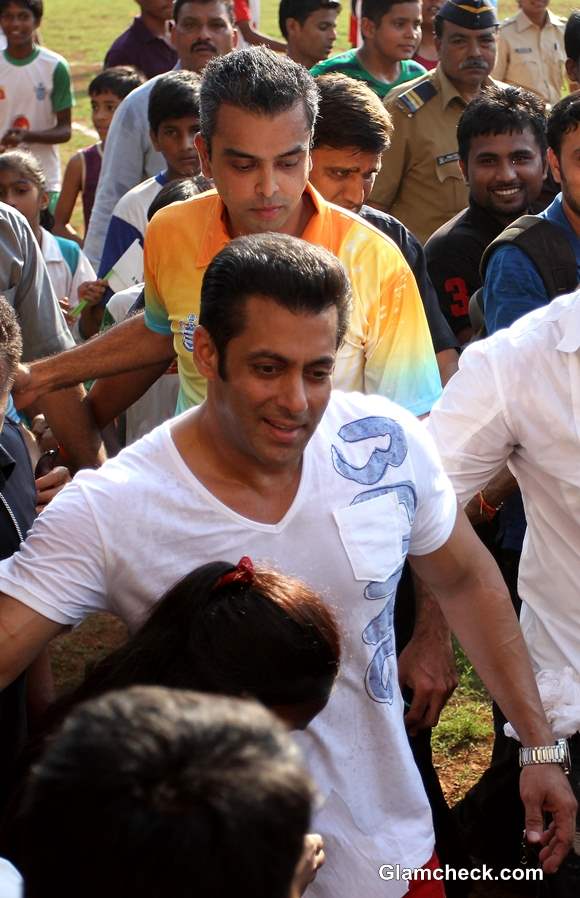 Salman Khan for Junior Soccer Challenger
Solaris Images