Indian cinema from north to south, east to west just would not be the same if it wasn't for the nation's nightingale Lata Mangeshkar lending her melodious voice to the songs of hundreds of films.  She has received scores of awards over the years in appreciation and recognition of her work. So when a recipient had to be picked for the first ever Yash Chopra Memorial Award, it seemed quite right to present it to her.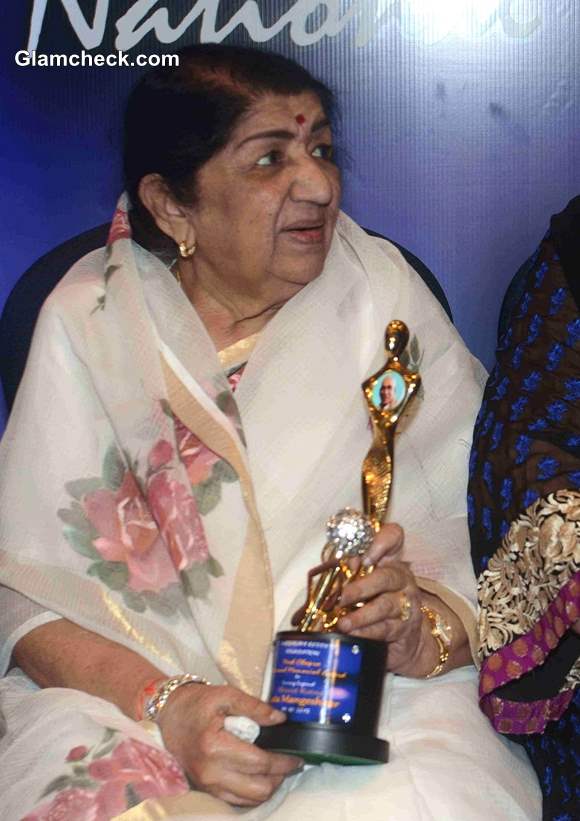 Lata Mangeshkar Receives First Yash Chopra Memorial Award
Held in Mumbai, India on October 19, 2013, the awards marked the first death anniversary of legendary film-maker Yash Chopra. Union Minister for Information and Broadcasting Manish Tewari presented the award to Lata. He stated that she was the pride of the nation. He also called her a living legend. That's an understatement. Several generations have grown up to and grown old to her songs, and the film industry would not be what it is today without her incomparable, irreplaceable contribution.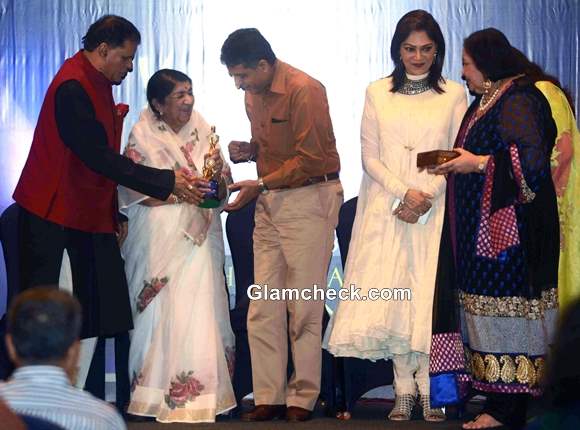 Lata Mangeshkar Receives First Yash Chopra Memorial Award 2013
Lata has been unwell for three days, and yet she showed her trademark tenacity by showing up not to accept the award but only out of respect for the late Yash Chopra. She said although her doctors had advised her to stay in bed, she came because the film-maker was very special to her and it still made her sad that she had been unable to see him before he passed away.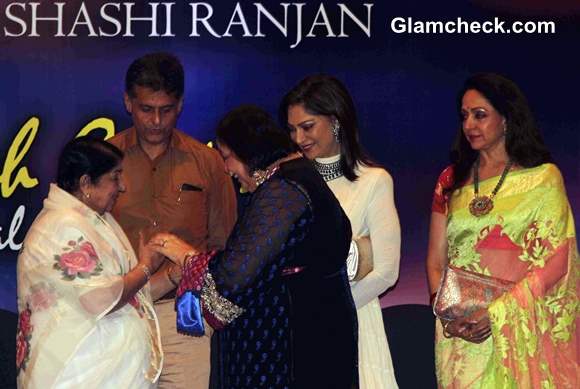 Lata Mangeshkar 2013 First Yash Chopra Memorial Award 2013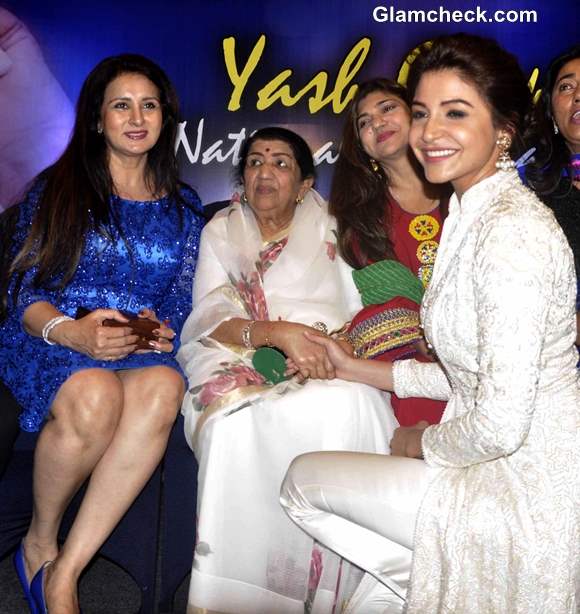 Lata Mangeshkar Receives Yash Chopra Memorial Award
The emotional awards ceremony saw many Bollywood celebs in attendance including Boney Kapoor with his wife actress Sridevi, Rani Mukherji, Simi Garewal, Anushka Sharma, Hema Malini, Jeetendra, Madhoo and Anil Kapoor among others.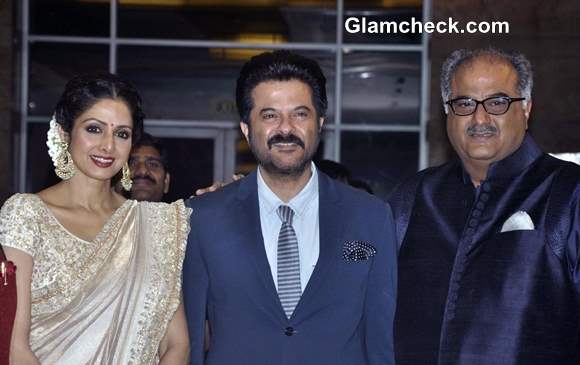 Sridevi, Boney Kapoor and Anil Kapoor 2013 at Yash Chopra Memorial Award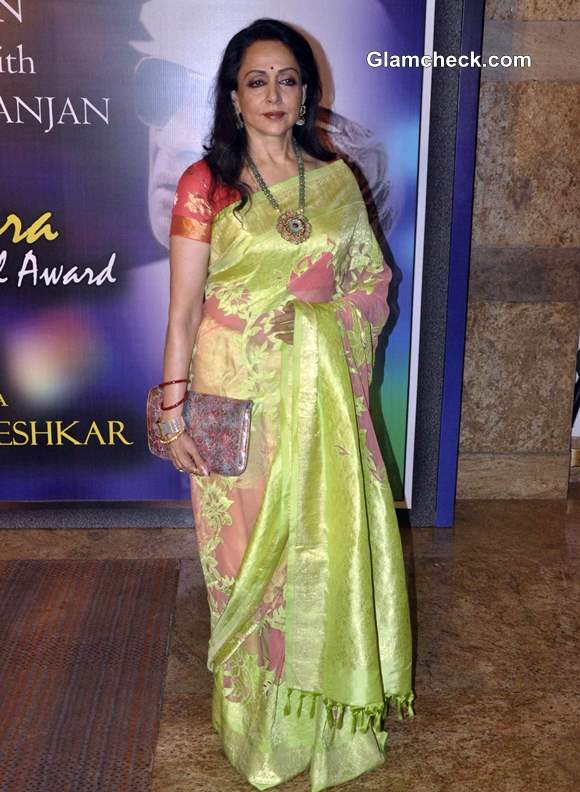 Hema Malini 2013 at Yash Chopra Memorial Award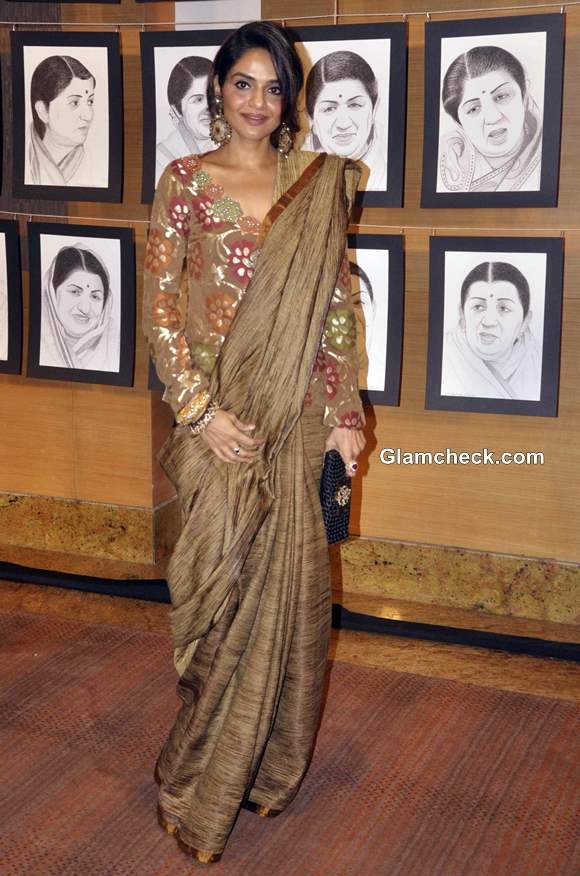 Madhoo 2013 at Yash Chopra Memorial Award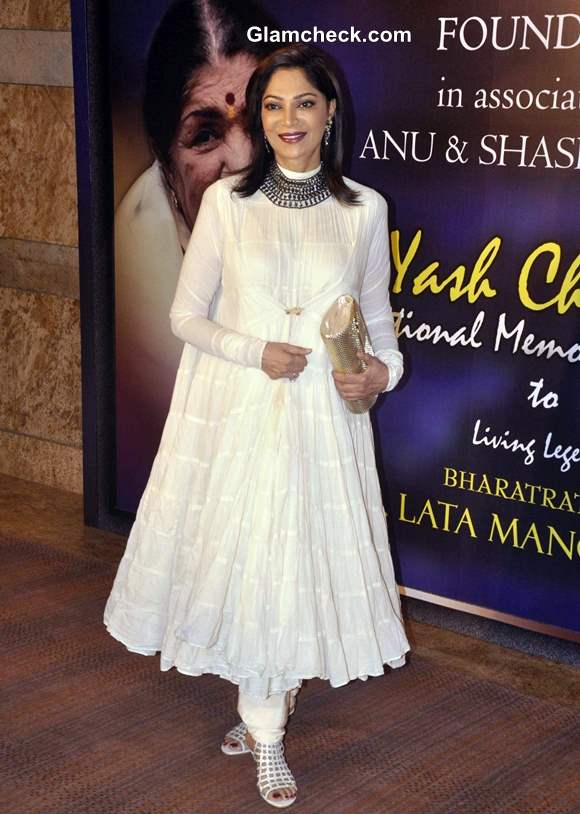 Simi Garewal 2013 at Yash Chopra Memorial Award
Solaris Images