As if there weren't enough saas-bahu sagas on television, the Sahara One channel is all set to feature a new one called Firangi Bahu. Although the airwaves seemed saturated with this type of serial, we still think that the upcoming one will garner viewer interest for one reason alone – the bahu (daughter-in-law) is portrayed by foreigner Sippora Zoutewelle who is from Holland. Sippora was picked for the role after a series of auditions with scores of other Caucasian actresses.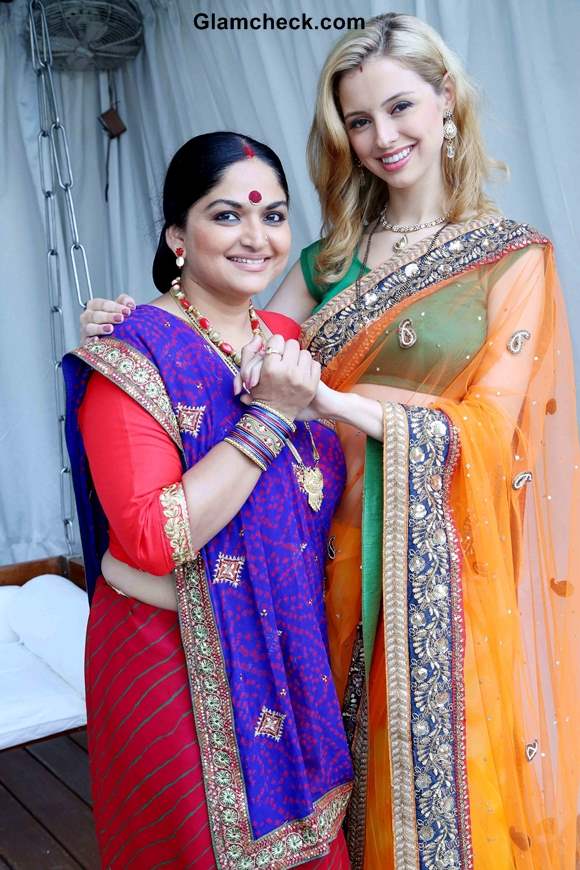 Firangi Bahu Serial – Sippora Zoutewelle and Indira Krishna
The story of the serial goes that Sippora meets a Gujrati boy (played by Rohit Bharadwaj) when he goes abroad for further studies. They fall in love, get married and he brings her back to his joint family home in India. The episodes will be about how she learns to fit into not just the lives but also the hearts of her newly extended family.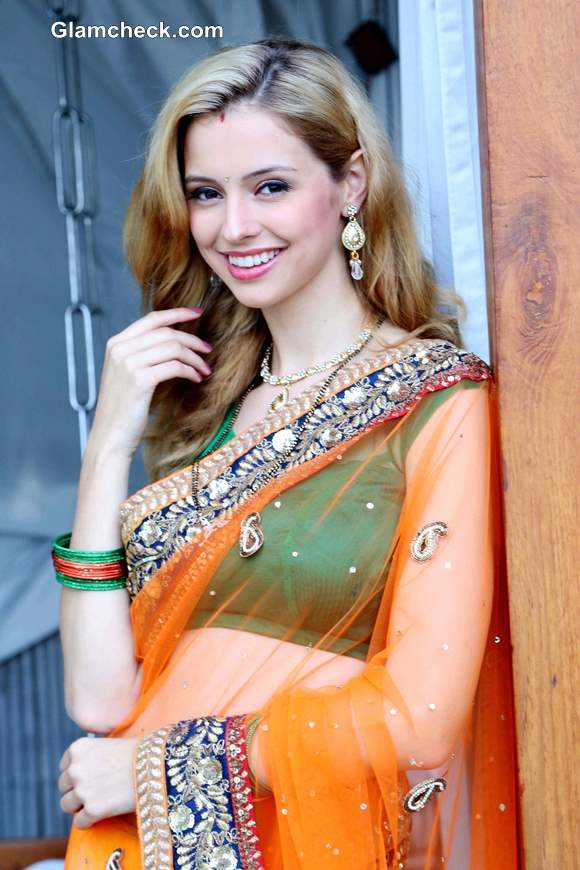 Sippora Zoutewell to Play Firangi Bahu in New Sahara One Serial
Sippora, along with television actor Indira Krishnan, promoted the serial in New Delhi, India on October 30, 2013. Indira plays the role of mother-in-law, but not stereotypical in the least. She has a sense of humour and gets along with her new bahu, but she does have a principled outlook to life in general. Indira said she was excited to be a part of this show and she thought her role was a very interesting one as was the concept of the serial.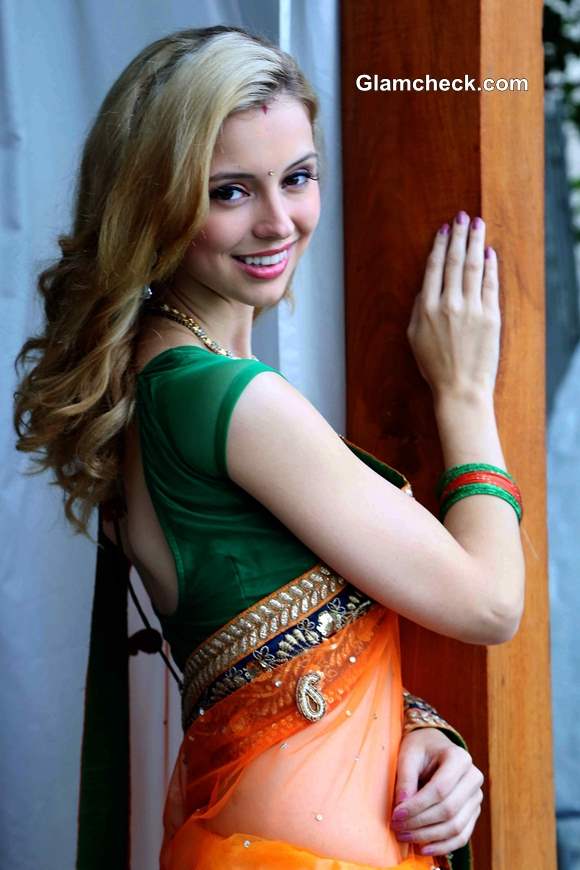 Sippora Zoutewell in Firangi Bahu Serial Sahara One
The show will feature many Gujrati actors including Pranauti Pradhan and Deep Mala, among others. Firangi Bahu will begin airing some time in November 2013 although the exact date has yet to be revealed.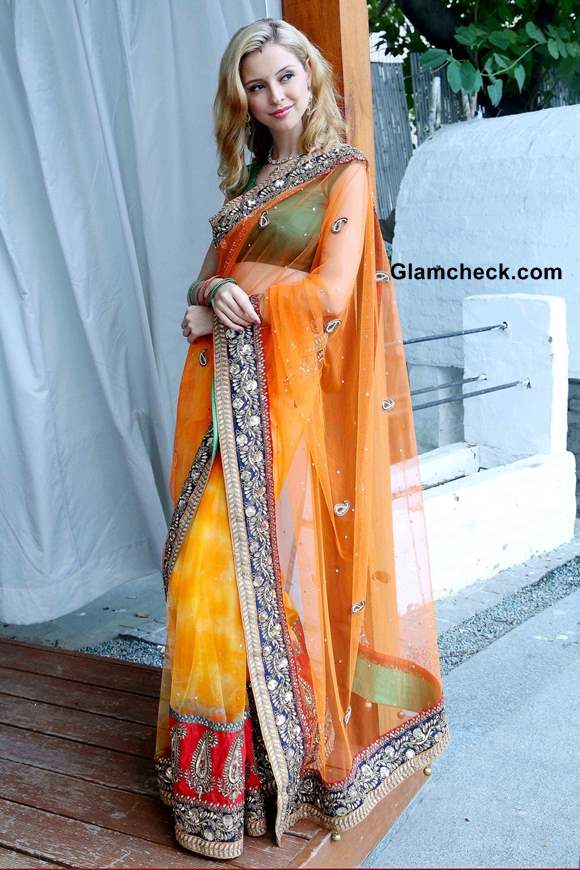 Firangi Bahu Serial  Sippora Zoutewell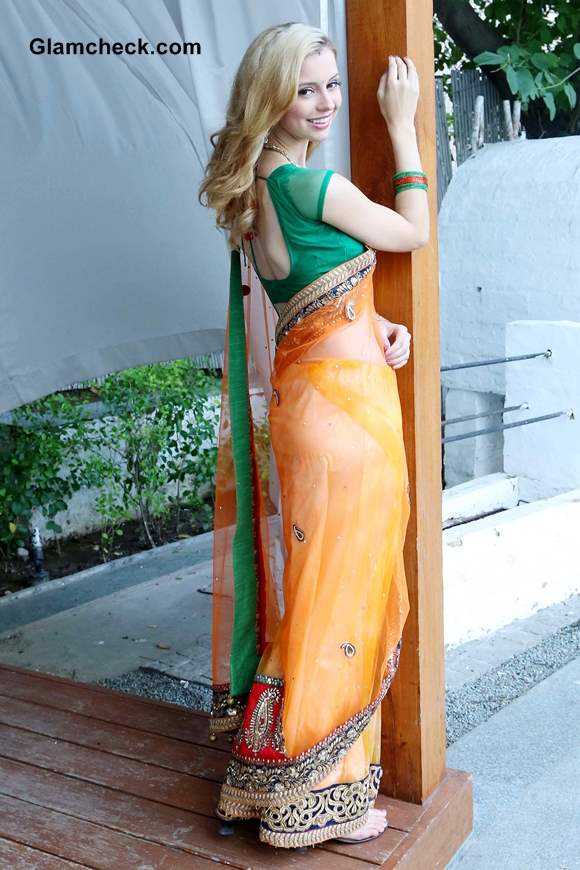 Sippora Zoutewell as Firangi Bahu Serial Sahara One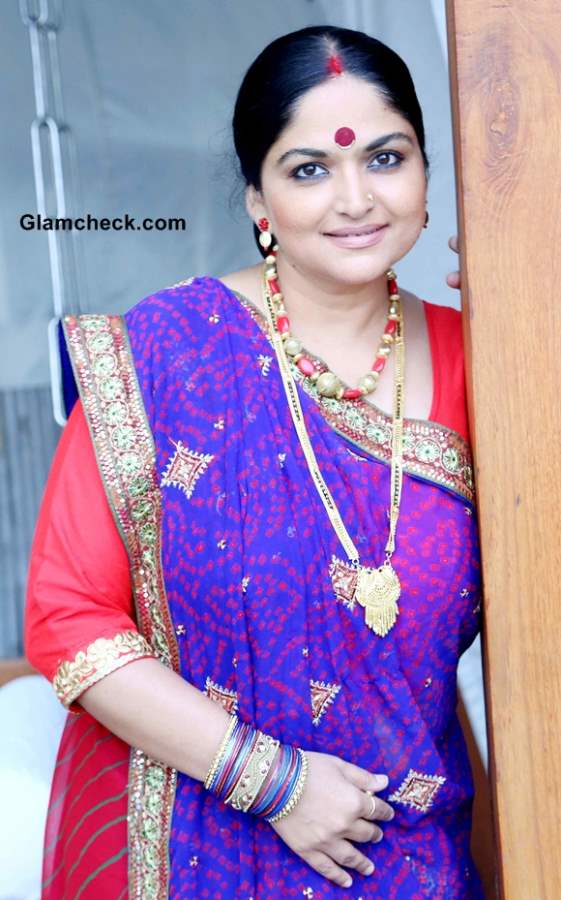 Indira Krishna in Firangi Bahu Serial Sahara One
Solaris Images