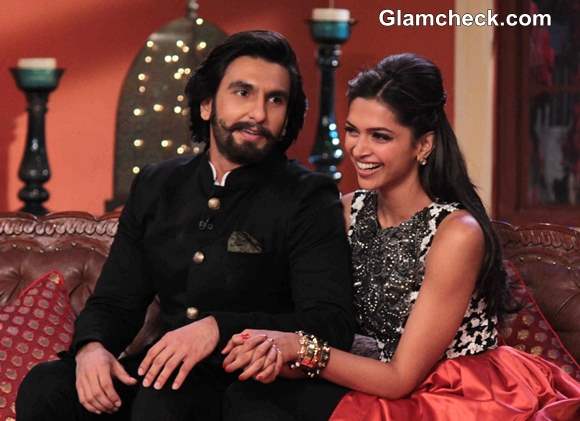 Bollywood actress Deepika Padukone joined her co-star actor Ranveer Singh to promote their upcoming movie "Ram-Leela" on the sets of Comedy Nights with Kapil in Mumbai, India on November 5, 2013. Deepika chose designer digs for her stint on TV, and Ranveer wasn't too far behind in being right up there with her when it came to style.
Her Outfit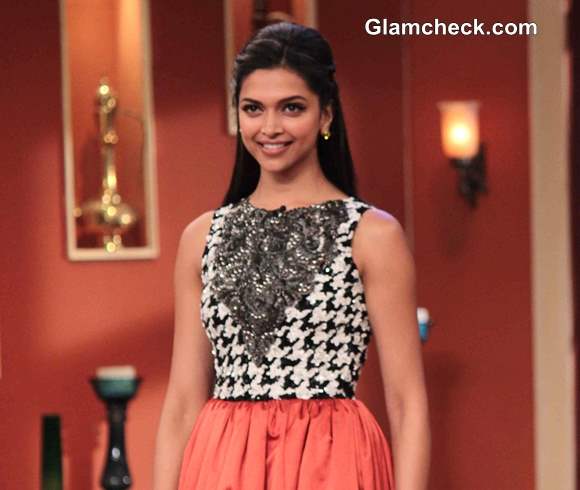 Deepika Padukone Latest Pictures 2013
Deepika wore an offering from Delhi-based designer Atsu Sekhose's collection. It looked like a maxi skirt and sleeveless blouse but was in fact just one piece. The dress had a monochrome top with a hound's tooth pattern and a flowy, floor-length skirt in light orange.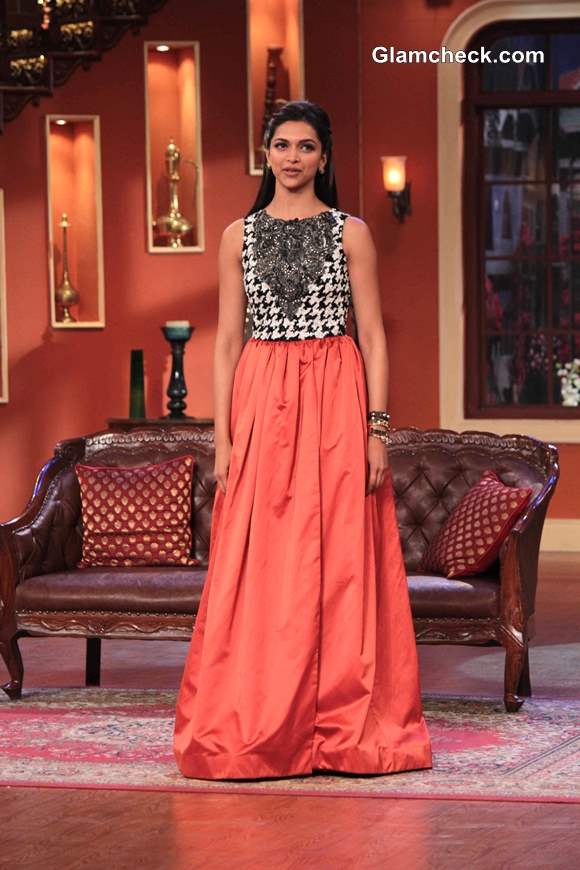 Deepika Padukone in Atsu Sekhose on Comedy Nights with Kapil
The front of the top was embellished in silver, dominating almost entirely the visual on the upper half of her ensemble.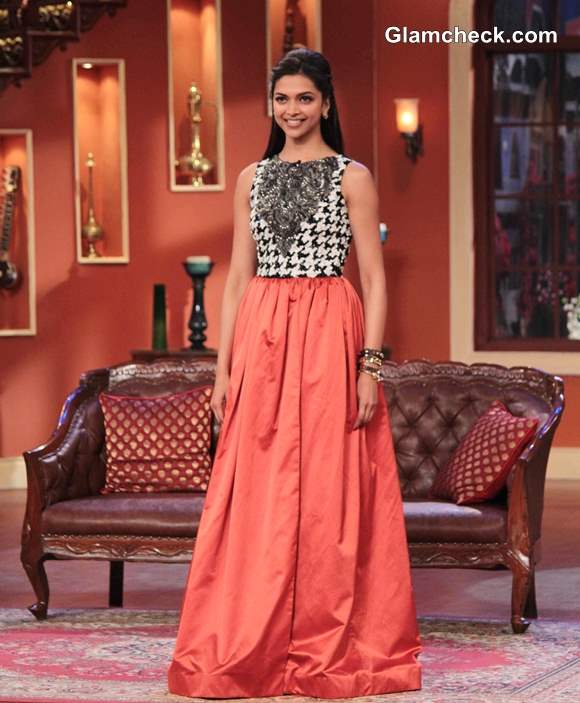 Deepika Padukone in Atsu Sekhose Outfit on Comedy Nights with Kapil
Accessories and Styling
Her accessories were nothing to write home about – chunky bracelets and matching gold stud earrings. Her black patent pumps disappeared under her voluminous bottoms.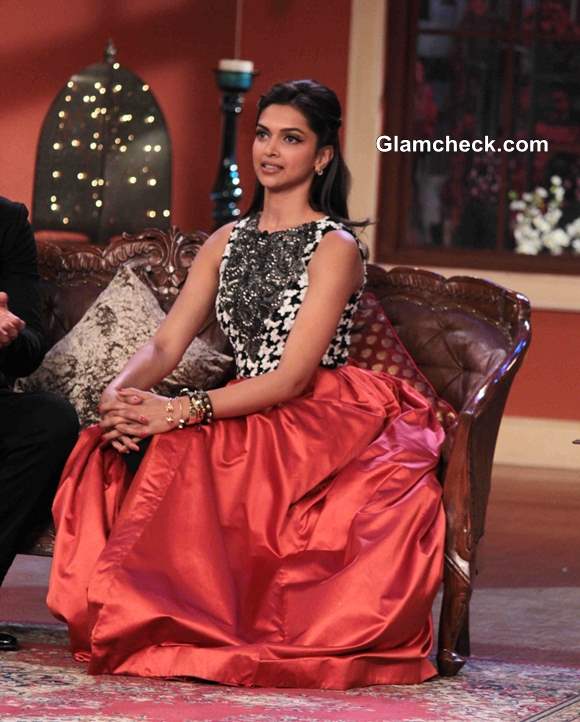 Deepika Padukone 2013 Style at  Comedy Nights with Kapil
She rounded off her look with neutral makeup and a half-up, half-down hairstyle that vaguely mimicked a beehive. Deepika's look was an interesting one, quite different from the sleek, high-end vibes she usually exudes.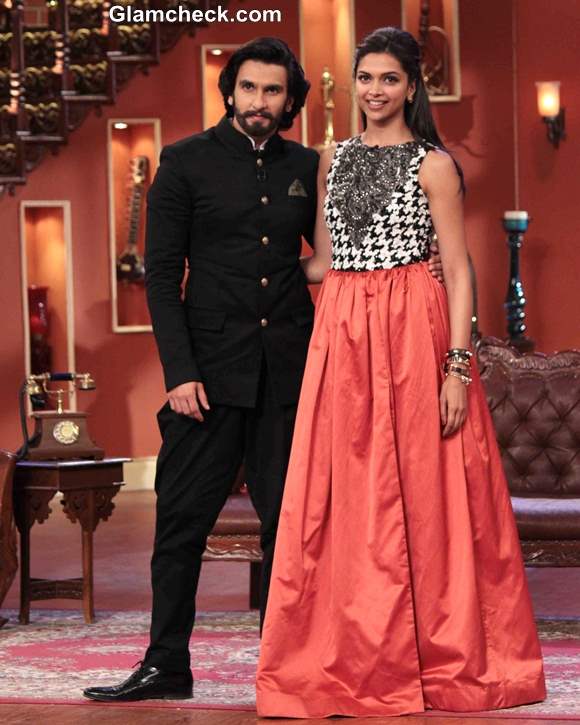 Deepika Padukone Ranveer Singh on Comedy Nights with Kapil
Meanwhile, fellow actor Ranveer was impressive in a black pants and a black shirt with a very ethnic feel. The combination of the all-black ensemble and his twirly moustache was rugged yet romantic.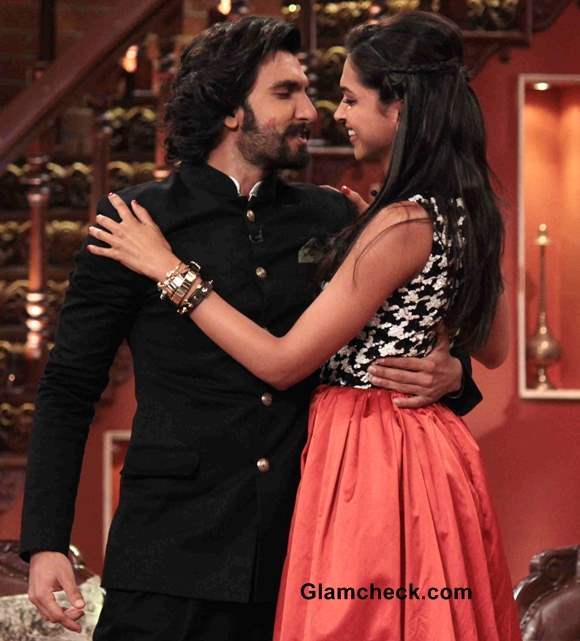 Ranveer Singh and Deepika Padukone on Comedy Nights with Kapil
Together, they made a very dashing couple. It's just a few more days to go till the premiere of Ram-Leela on November 15 so we'll surely be seeing much more of this duo before the week is out.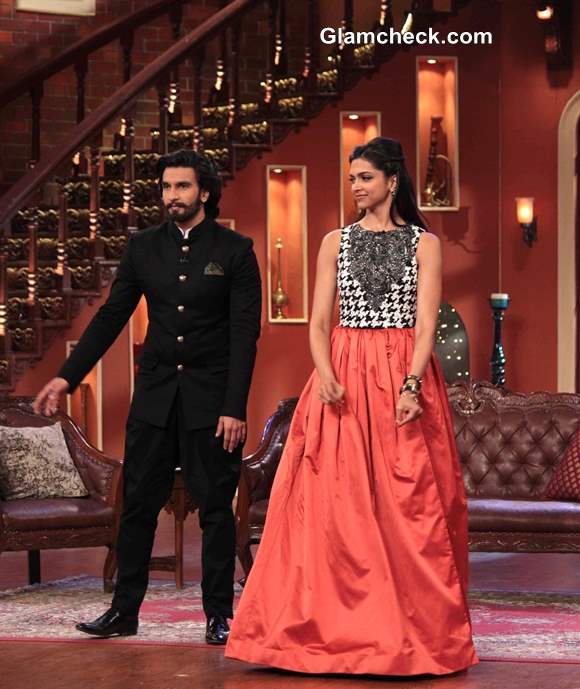 Deepika Padukone and Ranveer Singh on Comedy Nights with Kapil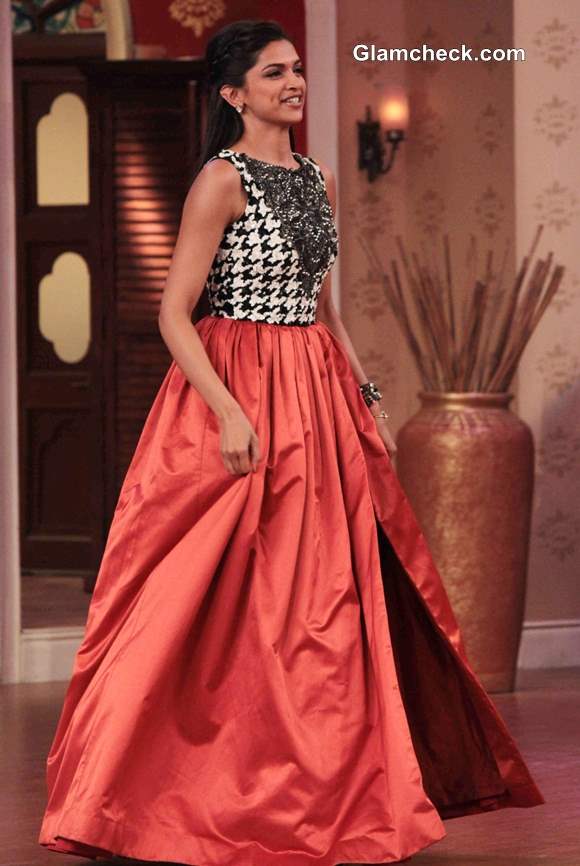 Deepika Padukone in Orange Long Skirt at Comedy Nights with Kapil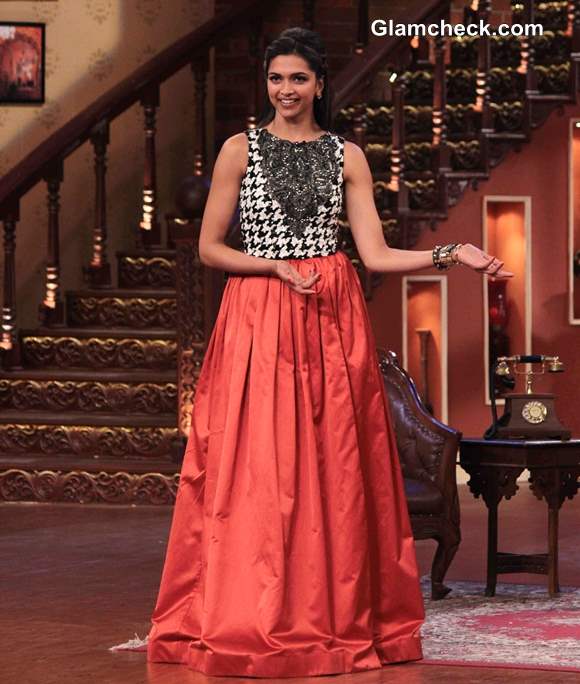 Deepika Padukone in Atsu Sekhose Outfit 2013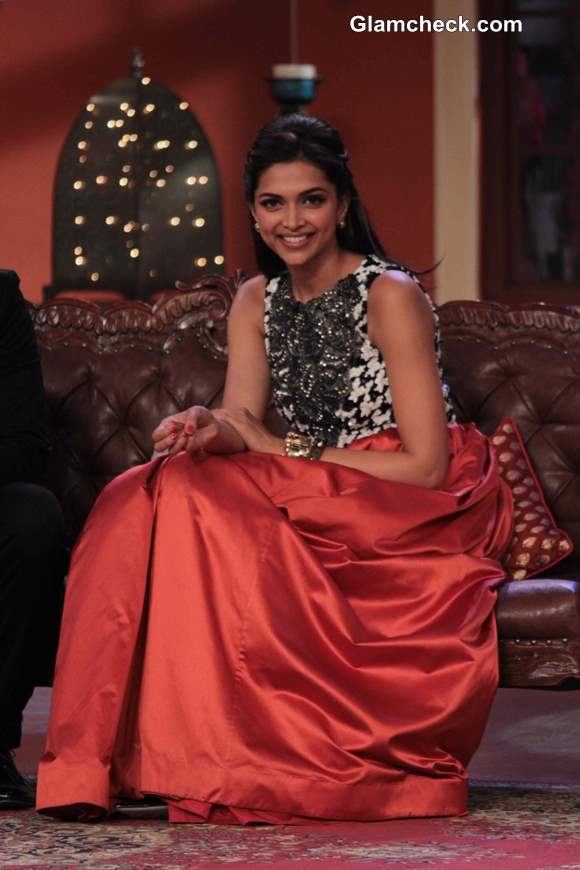 Deepika Padukone 2013 pictures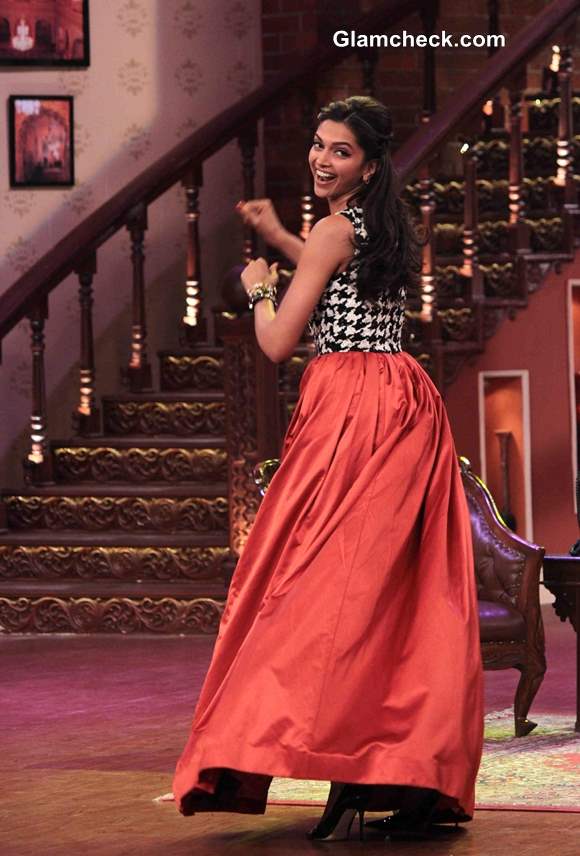 Deepika Padukone in Atsu Sekhose skirt and top on Comedy Nights with Kapil
Solaris Images