Bollywood actor Serah Singh paid tribute to multiple trends as she attended the Nickelodeon Kids Choice Awards 2013 in Mumbai, India on November 14, 2013.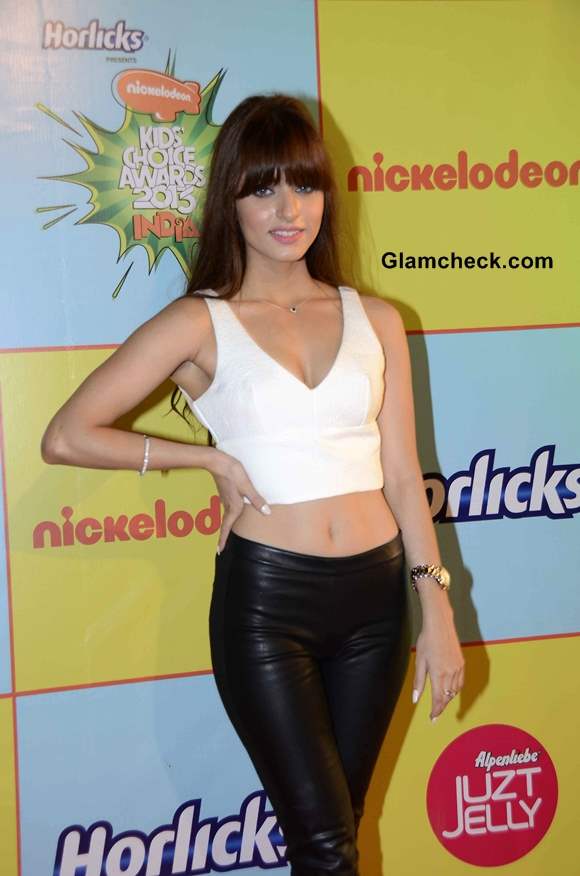 Serah Singh Sports Cropped Top Monochrome Look
First off, the theme of Serah's look was a nod to the super-classy monochrome trend that has flooded red carpets of late, and with good reason. Somehow, the black and white combo just makes an ensemble seem elegant, even if the overall vibe is something else entirely.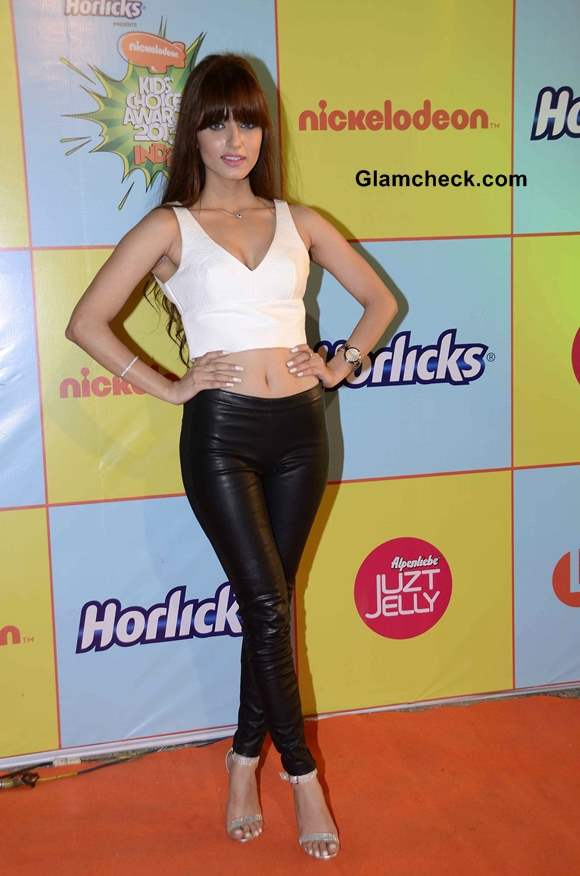 Serah Singh in white Cropped Top and Black Pants
Take Serah herself as an example. She was going for a sexy, sassy look here with her black cropped leather pants and her white cropped vest top. She was sizzling. Still, there's a shot of elegance in there too which softens out the raw sexual overtones of the ensemble.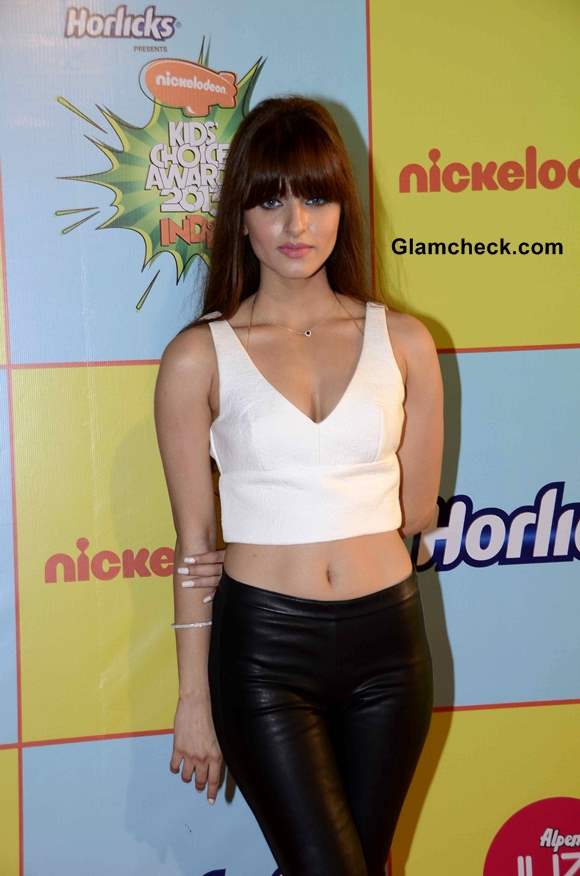 Serah Singh 2013 Sports Cropped Top Monochrome Look
The second trend, as we're sure you've already guessed, is the cropped top trend. Hers was a lovely, low-cut piece which showed off both a toned tummy and tasteful cleavage.
Although those are two really hot trends, we have to admit that they are not all that contributed to the success of her look. There were other elements that were vastly inspiring and satisfying including her shimmery, silver ankle-strap heels and her slim tennis bracelet. A tiny black pendant on a slim chain around her neck emphasised her sharp yet feminine clavicles.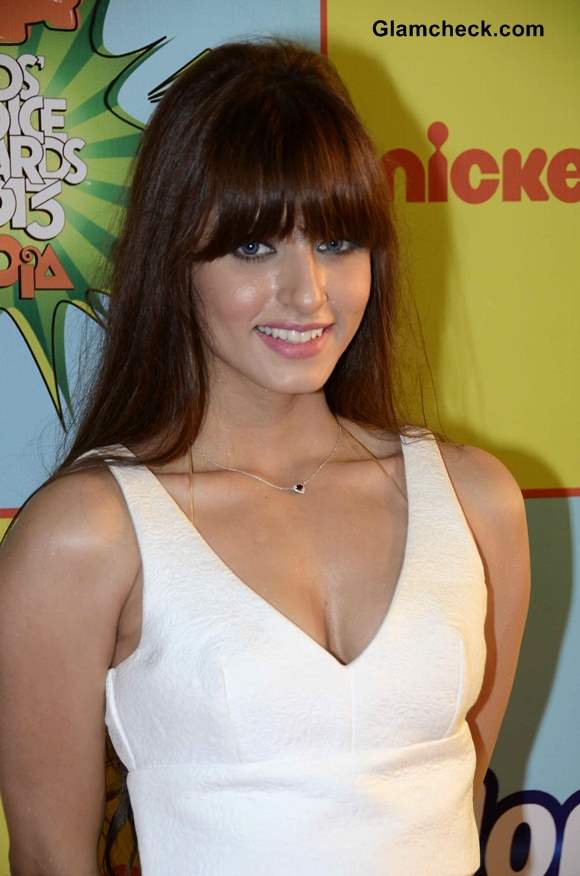 Serah Singh at Nickelodeon Kids Choice Awards 2013
And finally, what had to be the piece de resistance that would make any look, her blunt bangs and straight brown locks just unabashedly stealing the show. Her brow-grazing fringes were the winners here as they gave her lightly-lined eyes this come-hither appeal which was enchanting. A light pink lippie and natural hues on her cheeks completed her look.
There's nothing to fault with this stunning ensemble. It has everything necessary to make it red carpet worthy – the trend factor, timeless style, and a certain je ne sais quoi contributed by stunning Serah herself. 
Solaris Images